Declutter your bedroom with these ingenious, space-saving solutions.
Our bedrooms should be a calm environment for us to rest without complications or clutter. Try out these storage ideas to refresh your room for spring...
1. Under-bed storage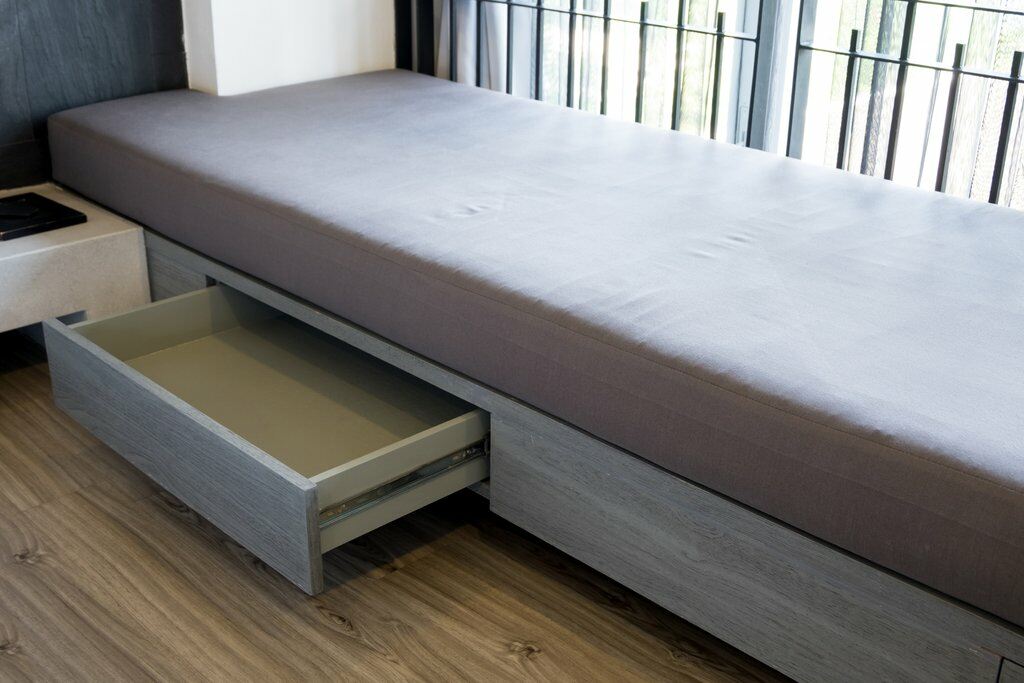 What is a bedroom without a bed? We all need one, but many of us fail to maximise its storage potential. Ottoman-style beds use a clever design so you can easily lift your mattress and pack your belongings out of sight. Under-bed baskets can also add storage to floorspace already taken up by your bed.
2. Headboard storage
Our headboards offer support when we're sat in bed watching TV or reading a book, and in the smartest home interiors they double up as storage space. Furniture stores now sell headboards complete with drawers so you can slide your favourite bedside items behind your pillows when they're not needed. Ditch the clutter on nearby tables for a clean and classy spring look.
3. Behind-door storage
Doors to built-in wardrobes and other bedroom compartments are a storage solution waiting to happen. Stores are filled with accessories from the humble coat hanger to more intricate shoe organisers. The hanging furniture features pockets for your footwear to save it taking up vital floorspace. You could even use it for other items that you struggle to store elsewhere.
4. Ottomans
Ottomans are a seating and storage solution rolled into one. Perfect at the foot of the bed, alongside a window or in front of a dressing table, they come in a variety of shapes and sizes to fit a range of different sized rooms. With staying in becoming the new going out, you could even try re-upholstering their cushions for a fun DIY home interior project.
5. Under-eave storage
If your bedroom is in a loft conversion, under-eave space can often go ignored or inefficiently used. Bespoke drawers and shelving can make the most of the roof space without cluttering your room. The slope of your roof may appear to be an awkward storage location but it can be used to your advantage. Consider a shoe rack for high heels, for example, as they fit perfectly into the triangle shaped space.