With the days getting colder (and soon to be darker earlier), the idea of curling up in a warm bed is growing more appealing. And a good duvet is key to just how cosy yours will be.
But with tog, fillings, covers and size to consider, it's important to know exactly what you want before parting with any cash. That's why we're here to run through the ins and outs of picking the perfect duvet, so you can make a decision that will see you through the autumn months…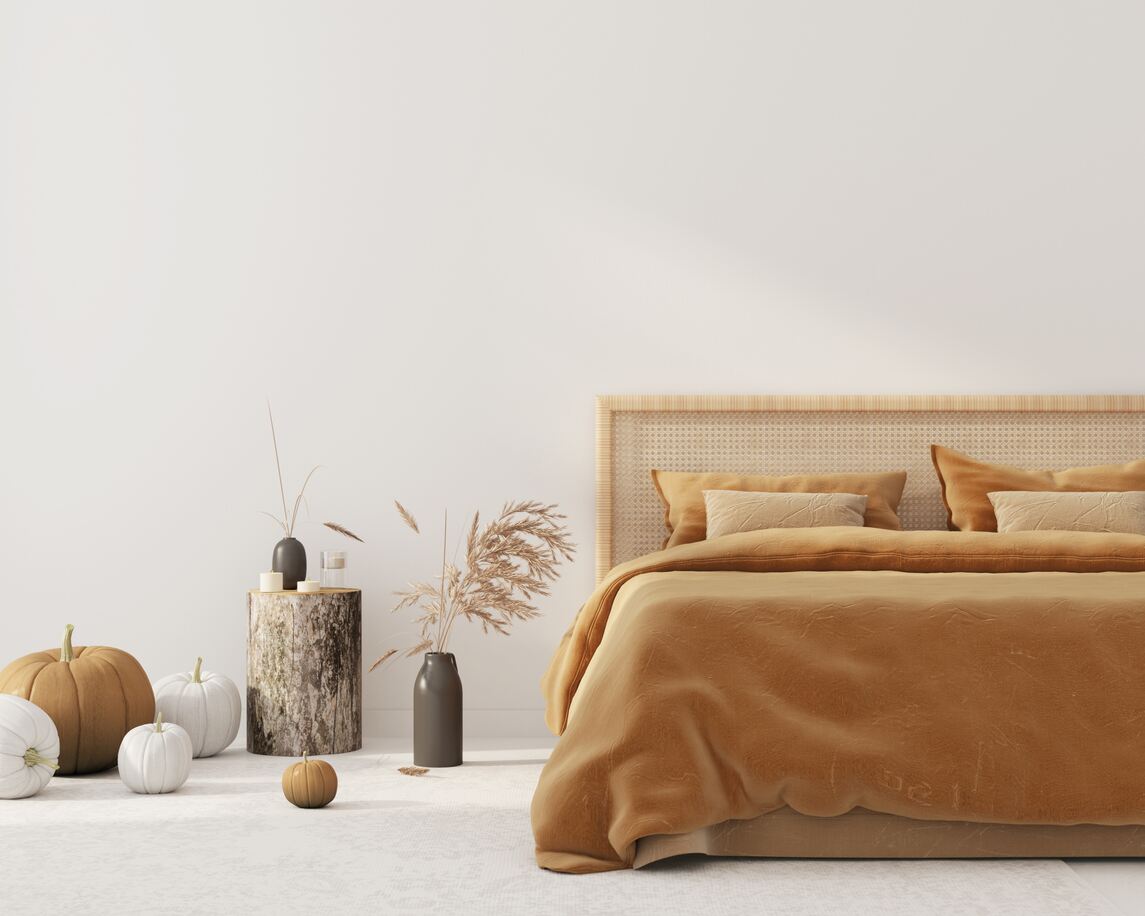 Tog

A duvet's tog rating determines how warm it will be – a useful tool when making a purchase for a particular season. In a nutshell, the higher the tog rating, the warmer the duvet will be. For example, 10.5 tog is best suited to autumn, whereas 13.5 tog is best for winter and 4.5 tog for summer.
You can also get your hands on a temperature regulating duvet, a great investment if you want something more versatile. Our Hotel Suite Microfibre Filling 10.5 Tog Duvet has a tog suitable for autumnal weather, but as it provides both warmth and a featherweight feel, it can also adapt and last all year round.
Some all-season duvets are made up of two different duvets, with one usually designed for summer and the other for autumn and spring. The extra bonus is that, when put together, their combined tog becomes suitable for winter. This way you can invest in something that's perfect for now, and for the rest of the year. The gift that keeps on giving.
Fillings
While tog ratings determine warmth, it's important to remember they don't have anything to do with weight. That's all down to the filling. At Belledorm we offer a range of fillings, including natural ones like duck down and feather, wool and silk, and synthetic ones such as microfibre.
To help decide which is for you, think about whether you prefer the natural feel of a duvet, want a duvet that allows your skin to breathe, is long lasting, can be washed regularly, is better for allergies, or more affordable.
It's also important to pick your filling depending on the season, and how heavy or lightweight you want it to be. While different things work for different people, a natural duvet might work best for autumn months. This is because natural duvets have better thermal insulation, and keep you warm with less filling, which also makes them more lightweight.
Our natural Elegance Silk Filled Duvet is a perfect if you're after a bit of flexibility. Its temperature regulating and moisture absorbent silk will regulate to your own body temperature, meaning it can trap warm air in colder weather and expel it as temperatures rise. This could be perfect for the current season, which can see a variety of temperatures.

Our natural duck down and feather duvets are filled with a luxurious blend of white duck down and white duck feather. The naturally insulating properties of down and feather is the ideal combination for a duvet that feels cosy and lofty, a perfect duvet for the coming colder months.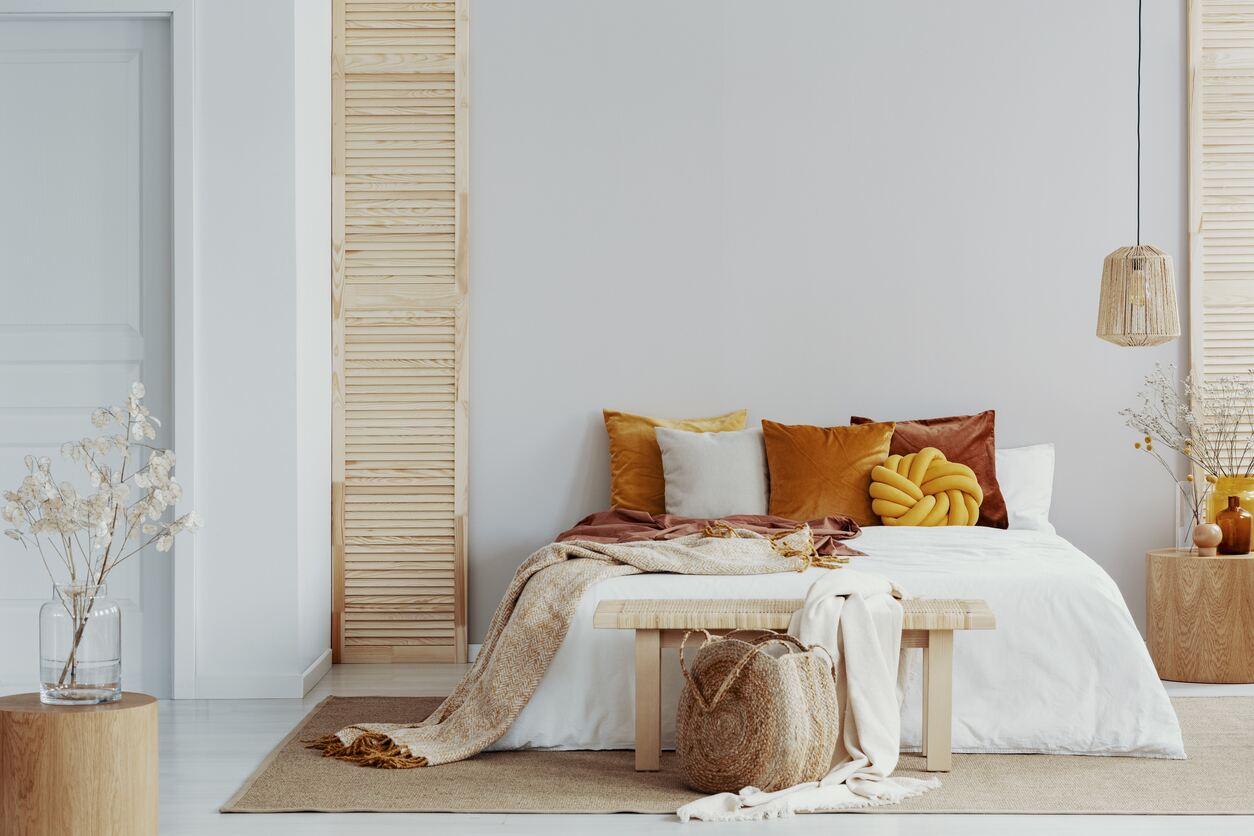 Covers
Now's your chance to add some autumnal flair to your duvet, by picking a warm toned duvet cover. With our Percale Duvet Cover, why not opt for the red, saffron, terracotta, or walnut whip for those autumn-leaf-like colours we know so well. Plus, if you want to speed up the time it takes to make your bed cosy, the hand holes in the corner of the duvet makes it easier to pull the duvet through.
Size
Our duvet sizes come in single, double, king and super king, so whatever you need, we can ensure you stay cosy this autumn. Use this handy size guide to invest in a duvet that fits like a glove:
Single: 135 W (cm) x 200 L (cm)
Double 200 W (cm) x 200 L (cm)
King Size 225 W (cm) x 220 L (cm)
Super King 260 W (cm) x 220 L (cm)
Now you're prepared for the season duvet-wise, why not check out our filled pillows and pillowcases to complete the look?