Bring your kids' dreams to life before their heads hit the pillow.
Need some inspiration for an exciting kid's bedroom? Look no further.
1. Pirate ship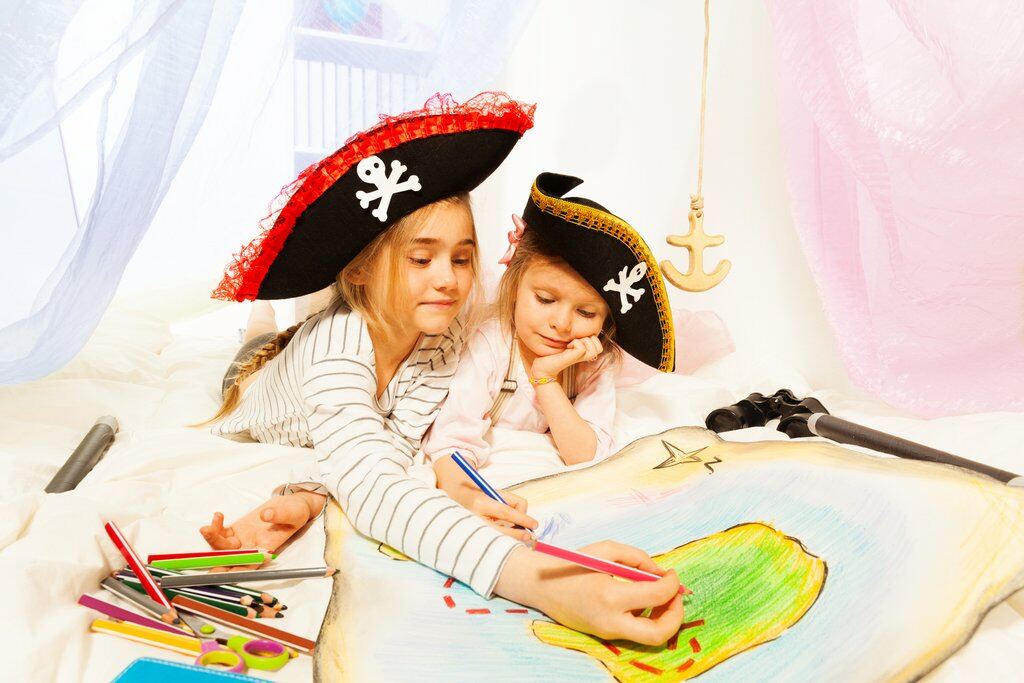 Every pirate-themed room needs a boat for a bed and luckily there are plenty of options available online complete with cannons, helms and masts for added authenticity. If your captain is particularly crafty you could even personalise a sail to suit their tastes. Finish the look with fishnets hung from the wall filled with toy anchors, starfish and family photos caught in the seven seas. Good luck keeping everything shipshape.
2. Wild escape
Setting a jungle scene is surprisingly easy with the help of wall stickers. You can start by searching for your kid's favourite creatures and then move on to finding trees, grasses and flowers that fit alongside your chosen lions, elephants and other beasts. For a quick canopy, hang artificial vines from the ceiling and add soft toy monkeys. Complete the look with a mosquito net draped over the bed and animal print duvet cover.
3. Space
Bring the solar system indoors with a combination of clever paintwork and space-themed accessories. Start by painting your ceiling a deep shade of blue before finely splattering white and purple paints onto the wall. You can even use a cotton bud to add a twinkle effect to the largest drops and complete your stars. Glow in the dark mobiles filled with planets, astronauts and rockets should be easy to find and can be used alongside space-themed night lights for a room that's out of this world.
4. Circus tent
Nothing says circus like a Big Top tent and there are plenty of ways to add the traditional red and white stripes to your little one's room. Striped lampshades are a quick and easy solution and you can even add a small circus-style tent for your kids to play in. DIY pros could try painting the familiar stripes onto the ceiling for an even more effective look. Bunting, juggling balls and hanging acrobat figures make great finishing touches.
5. Medieval castle
Make your little one king or queen of their own castle in a few simple steps. Fort-shaped bed frames are a great starting point and look even more effective when paired with a medieval-style canopy. Adorn the walls with decals of dragons and unicorns to add to the fantasy feel. You can even create your very own coat of arms: supergluing children's soft shield and sword sets is perfect for the job.