Spring has finally sprung, and the sun is starting to shine. From getting rid of clutter to giving your mattress a deep clean, our top tips will refresh your bedroom and get it ready for the summer months.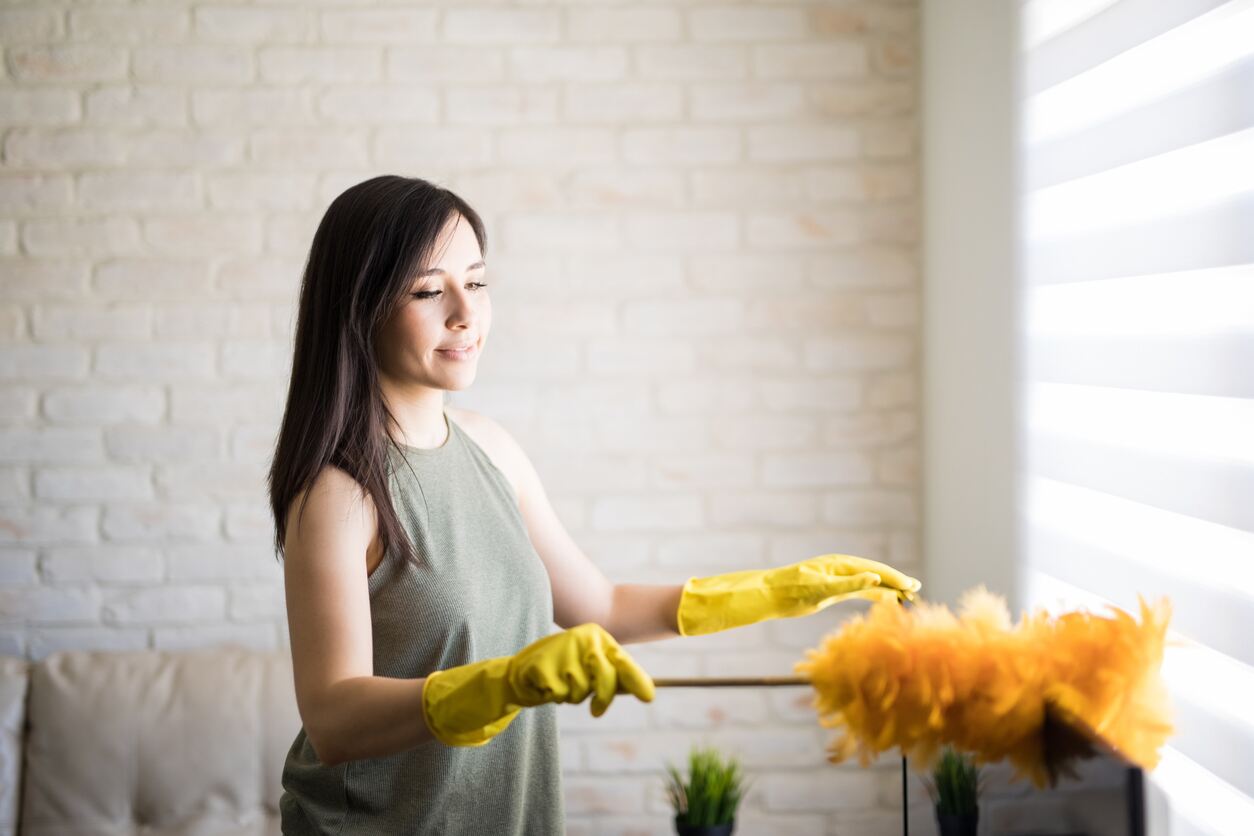 1. Get rid of clutter
First things first - if your bedroom has become a bit of a hoarding space, now's the time to declutter it. Anything that doesn't belong in there, move it to its rightful home or chuck it out – try to recycle if you can. Remember to check under your bed – you may be surprised at what you find! Look through your wardrobe and give anything you no longer wear to a charity shop, or pop them in a clothes bank. As a guide, anything you haven't worn in over a year can usually go.
2. Dust all surfaces
Now's the time to do all those niggly jobs that often get neglected when you're doing a quick clean. A feather duster works wonders at removing dust and cobwebs from hard-to-reach areas. Starting from the top of your room, swipe around the ceiling to ensure you clean every corner. Clean your windows with a homemade mixture of vinegar and water for streak-free glass. Wipe down ledges and remember to do your skirting boards, even behind the bed. Add some fragranced disinfectant to the water to make your room smell really fresh.
3. Clean the carpet
Remove any rugs and sprinkle some cleaning power to deodorise your carpet – baking soda works well too. Allow it to sink in for a few minutes and then start to vacuum. Use a crevice attachment to get into tights spots. Microfibre mops or cloths are great for removing ground-in dirt and scuff marks on wooden floors. They're gentle and will not scratch them during the cleaning process.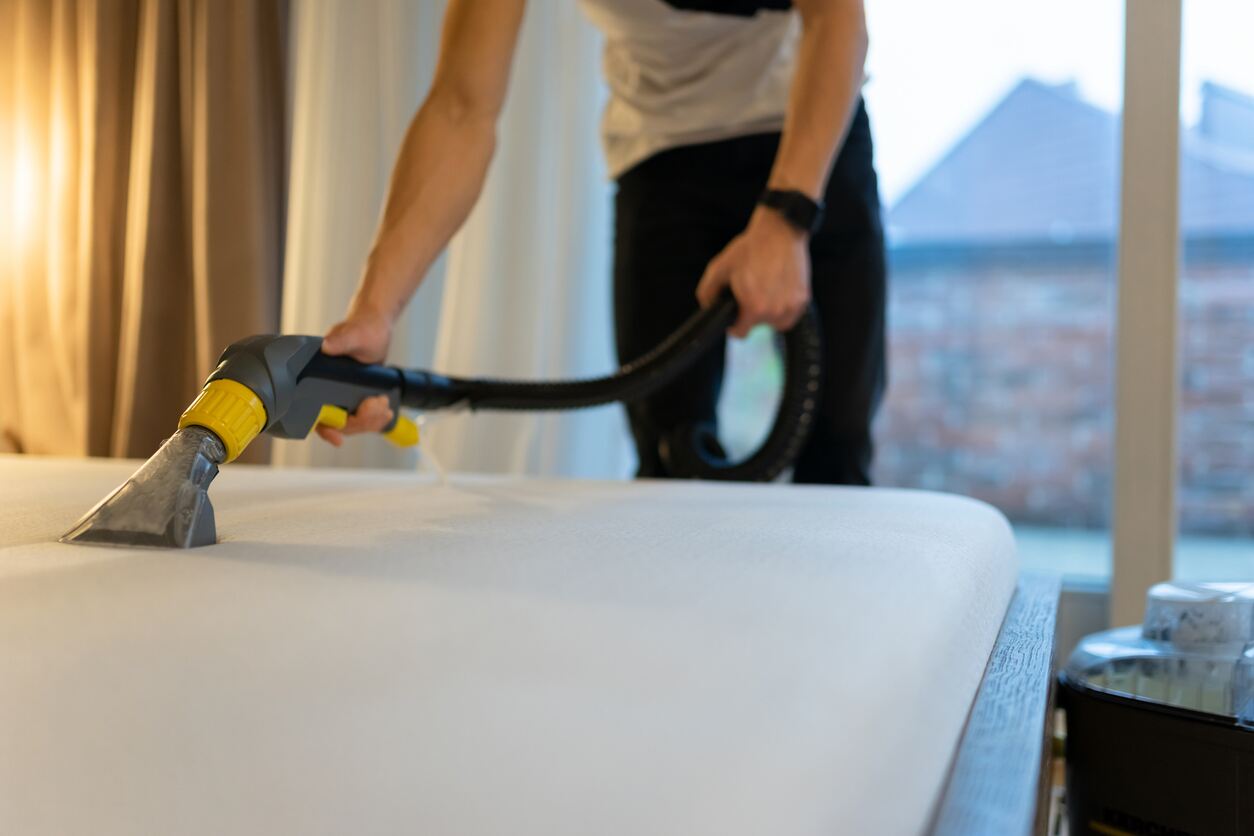 4. Clean curtains and blinds
You might want to switch to some lighter curtains for the summer months, or just give your usual pair a good hoover (yes really!). If you have venetian blinds, they can pick up a lot of dust and dirt. Use a soft cloth and some warm water to gently clean them. After, wipe dry with a paper towel.

5. Clean your mattress
Cleaning your mattress helps to get rid of dust mites and other allergens that can prevent you from getting a good night's sleep. Strip your bed and vacuum the top and sides of it thoroughly using the upholstery attachment. After, remove any stubborn marks with a stain cleaner – but be careful not to get the mattress too wet. Allow it to air and dry out before putting your bed linen back on. It's worth considering how long you've had your mattress-xperts recommend that you replace it every six to eight years.

Get your bed spring ready with our selection of quilted cushions.