Need to clean the curtains, but don't know where to start? Use our top tips to help you on your way to clean, fresh smelling curtains…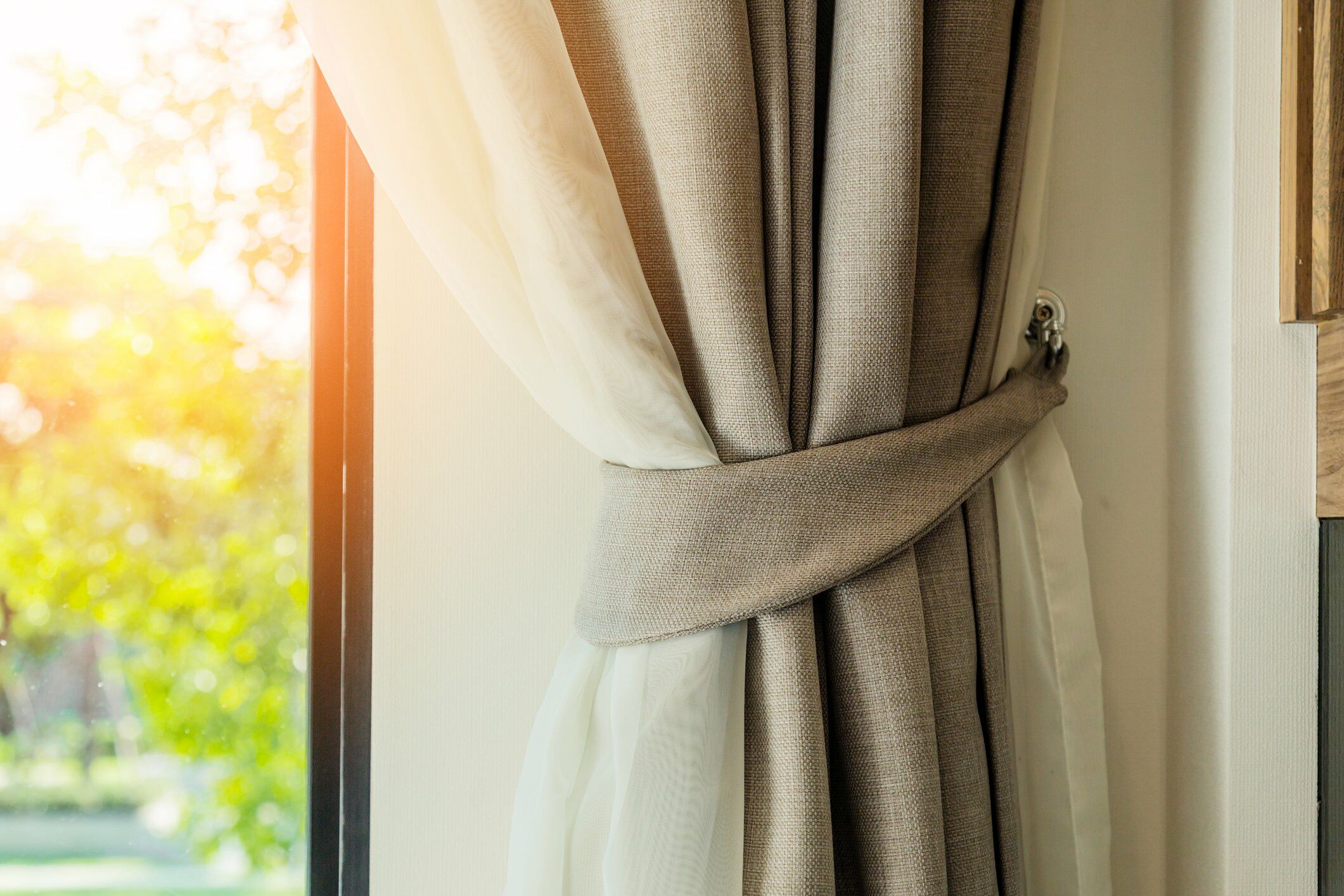 Cleaning your curtains can sound like a chore, but sometimes a quick hoover just isn't enough to get rid of all the dirt, dust and odours that have been building up in the fabric.
Here are our top tips for clean, fresh smelling curtains.
1. For lightweight curtains
If your curtains are made from cotton, linen or synthetic materials, you should be able to machine-wash them without any risk of shrinking or damage. The temperature you use will depend on the type of fabric, so make sure you check any care labels before throwing your curtains in the wash.
2. For delicate curtains
If you feel your curtains are too delicate for the machine you might want to consider washing them by hand. Materials like lace and chiffon should always be hand-washed to save them from getting damaged in the wash cycle. Using your normal laundry detergent, wash your curtains in lukewarm water, leaving any stains in to soak for a couple of hours.
3. For heavy curtains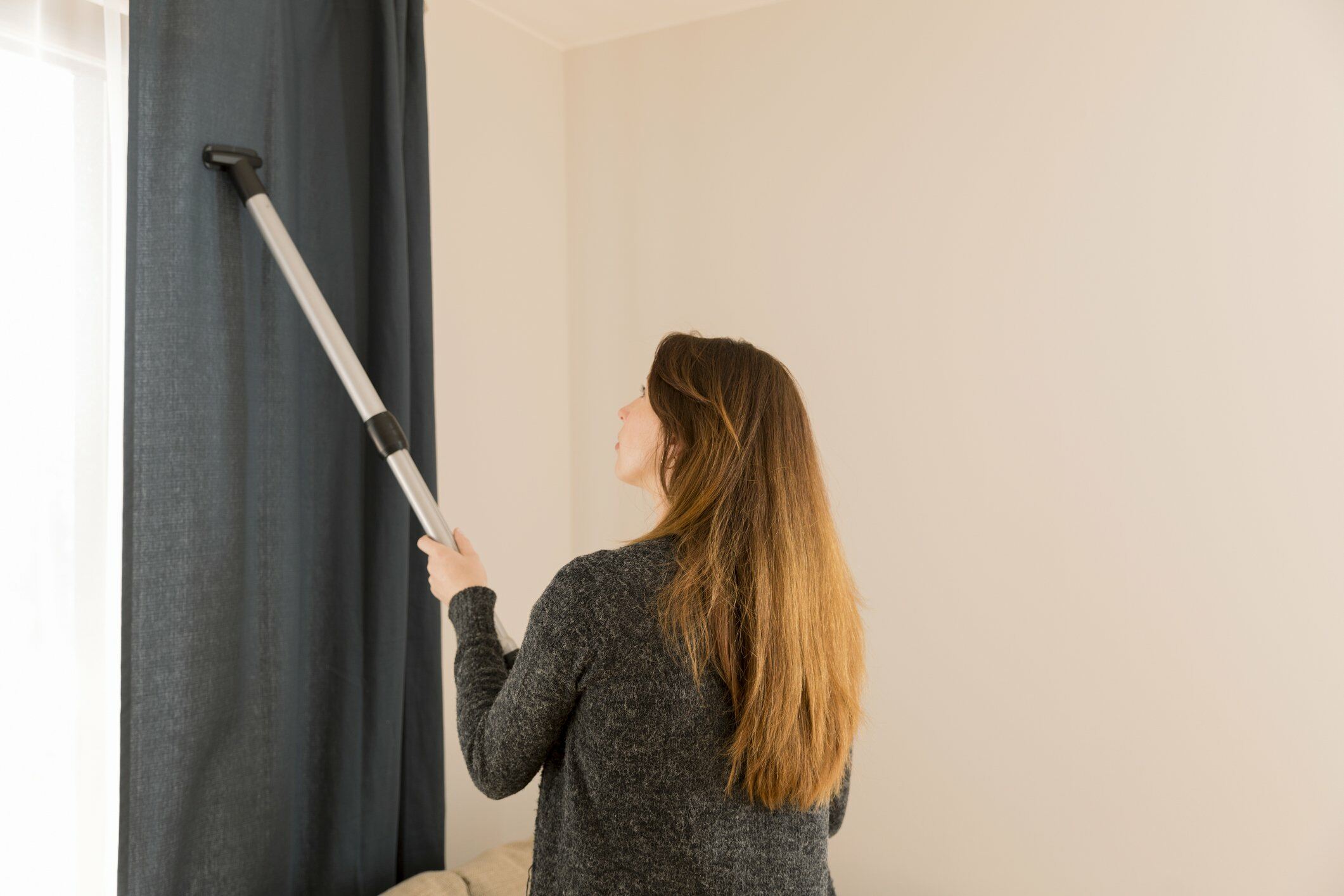 Heavy curtains such as those made from velvet or chenille are the most difficult to clean. Machine washing and hand washing will both saturate your fabrics, making them impossible to dry without stretching. Steam cleaning is the best way to clean heavier materials. For best results, clean your curtains from top to bottom using an upholstery attachment. Avoid holding the steamer too close to the curtains, you don't want the fabric to get too wet.
4. Drying your curtains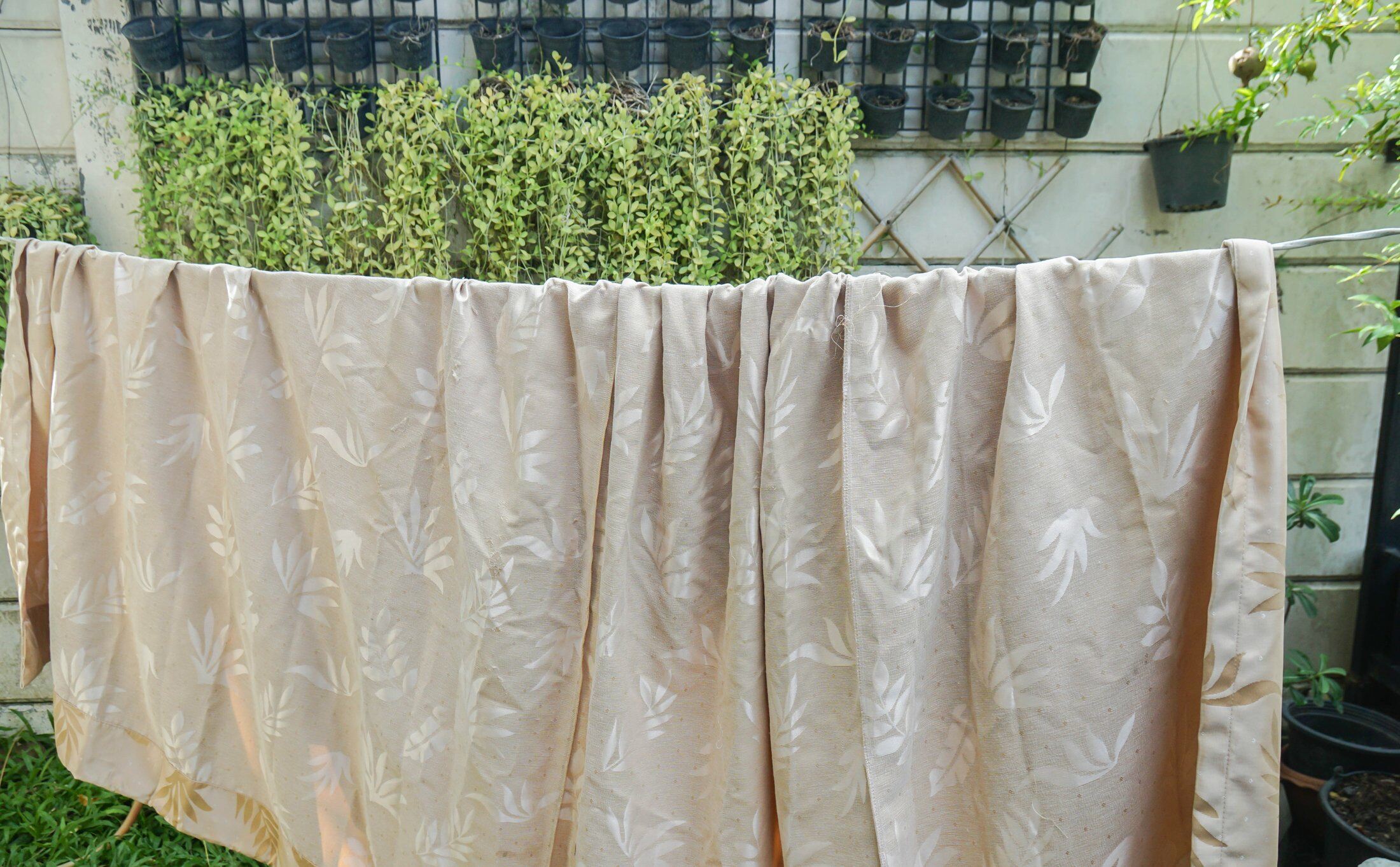 No matter what material your curtains are made from, or how wet they may seem when you take them out of the laundry, it's important to resist putting them in the dryer! Using a tumble dryer doesn't only risk the material shrinking, it could also leave your curtains with stubborn creases that won't come out, even after ironing.
Dry your curtains naturally by hanging over a rail or a clothes horse. If they're really wet, set a fan up next to them to help dry the fabric quicker.
5. Putting you curtains back up
But wait – don't put your curtains up yet! While you're curtains dry is the perfect time to clean down your windows, so you're not re-hanging your curtains against a dirty frame.
6. Maintaining your curtains
Ideally, you should think about cleaning your curtains once or twice a year, depending on how dusty and humid your home gets. To keep your curtains fresher for longer, try keeping the kitchen door closed when you're cooking and regularly opening the windows to circulate fresh air. Including your curtains in your weekly vacuuming is another great way to minimise the amount of dust settling in their folds.
Do you have any tips for keeping curtains clean? Let us know in the comments!