Table of Contents
When it comes to finding a great fitted sheet, one of the most important factors to consider is the depth of the sheet. A fitted sheet that doesn't fit well can lead to an uncomfortable night's sleep, with the sheet coming loose and bunching up around your head and feet. Since there's nothing worse than a bad night's sleep, picking your sheet correctly is essential!
With so many different mattress depths and sheet sizes available, it can be tricky to know which sheet to choose. In this article, we'll explore the different depths of fitted sheets on the market, and provide tips on how to pick the perfect one for your bed.
So if you're ready to sleep on a bed of clouds and count the sheep until you fall asleep, let's get into what depth of fitted sheet you need.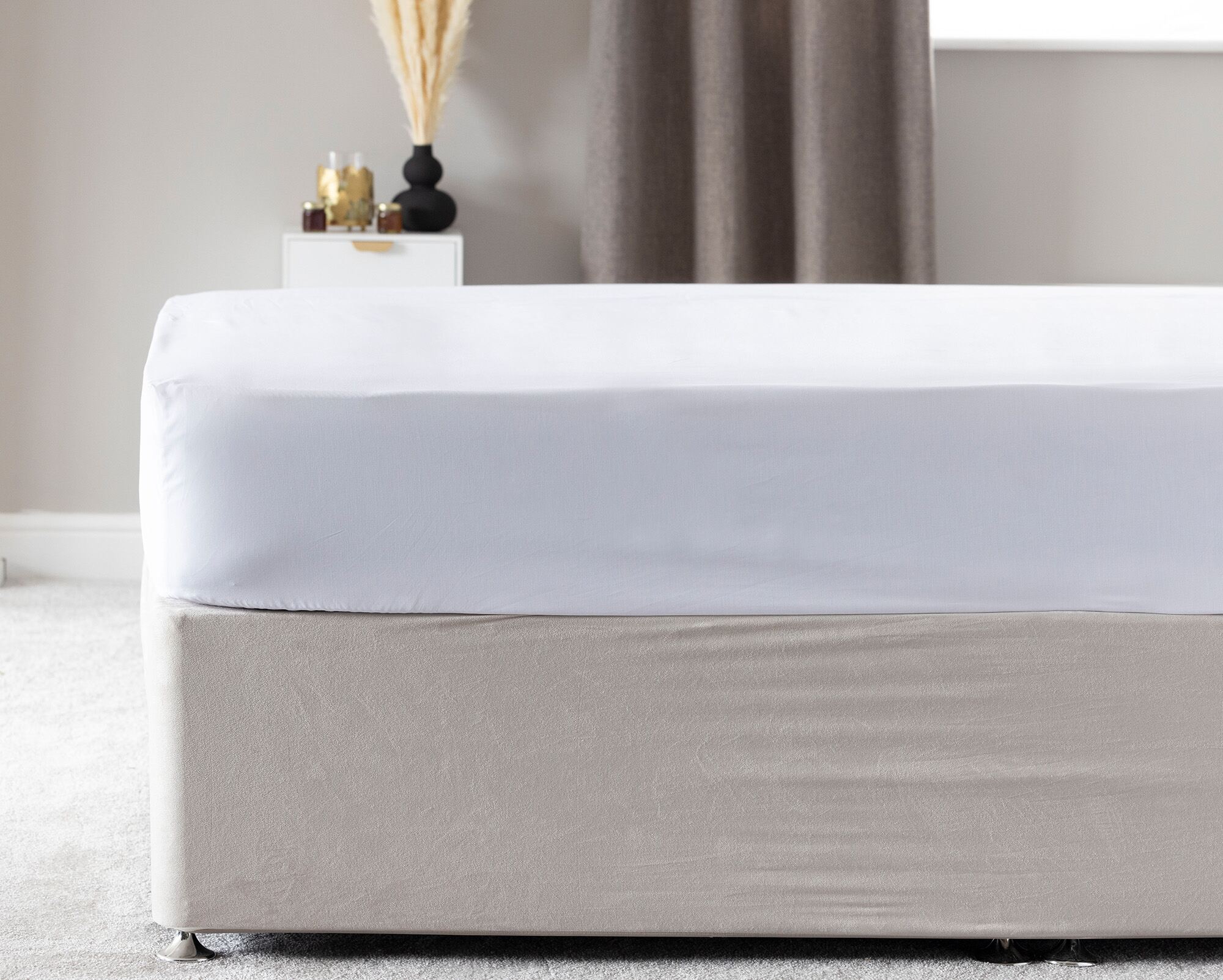 How Do I Know If I Need a Deep Fitted Sheet?
If you want to know if you need deep fitted sheets for your mattress, you'll first need to measure the depth of your mattress. You can use a tape measure to determine the thickness of your mattress if you don't already know the measurements. You will need to measure your mattress from the top to the bottom seam.
Once you have this measurement, you can compare it to the depth of the fitted sheets you're considering. As a general rule, standard fitted sheets typically fit mattresses that are between 20 to 35 cm deep. Additionally, extra deep fitted sheets and ultra deep fitted sheets are designed to fit mattresses between 38 to 46 cm thick.
If your mattress falls between 38 to 46 cm thick, you'll need to buy a extra deep or ultra-deep fitted sheet to ensure a snug and secure fit. This will help your sheet stay tucked onto your bed without the fear of it popping off the corners while you're asleep.
It's important to remember that if you're using a mattress topper or additional bedding on top of your mattress, you'll need to factor it into the overall thickness of your mattress. In this case, you may need an even deeper sheet size to keep your sheet fitting properly.
How to Measure the Mattress Depth
When you're ready to buy your fitted sheets, it's important to measure the depth of your mattress first. That way, you can ensure that you're going to buy the right bedding for a comfortable and cosy night's sleep.
We've come up with a step-by-step guide to help you measure your mattress properly. So grab your measuring tape and let's get into it.
Remove all the bedding from your mattress. You want to get an accurate measurement without the sheets, blankets, and duvets.

If you use mattress toppers, it's best to leave them on your bed. Because the toppers are kept underneath the sheet, you'll need to include them in your measurements.

Locate the top seam of your mattress. This seam will run around the perimeter of your mattress.

Measure vertically from the top seam to the bottom seam, following the contour of the mattress. Be sure to measure the thickest part of the mattress, which is usually in the centre.

Record the depth of your mattress and write it down. Try to buy fitted sheets that have more depth than your mattress to ensure it tucks well and fits your bed properly.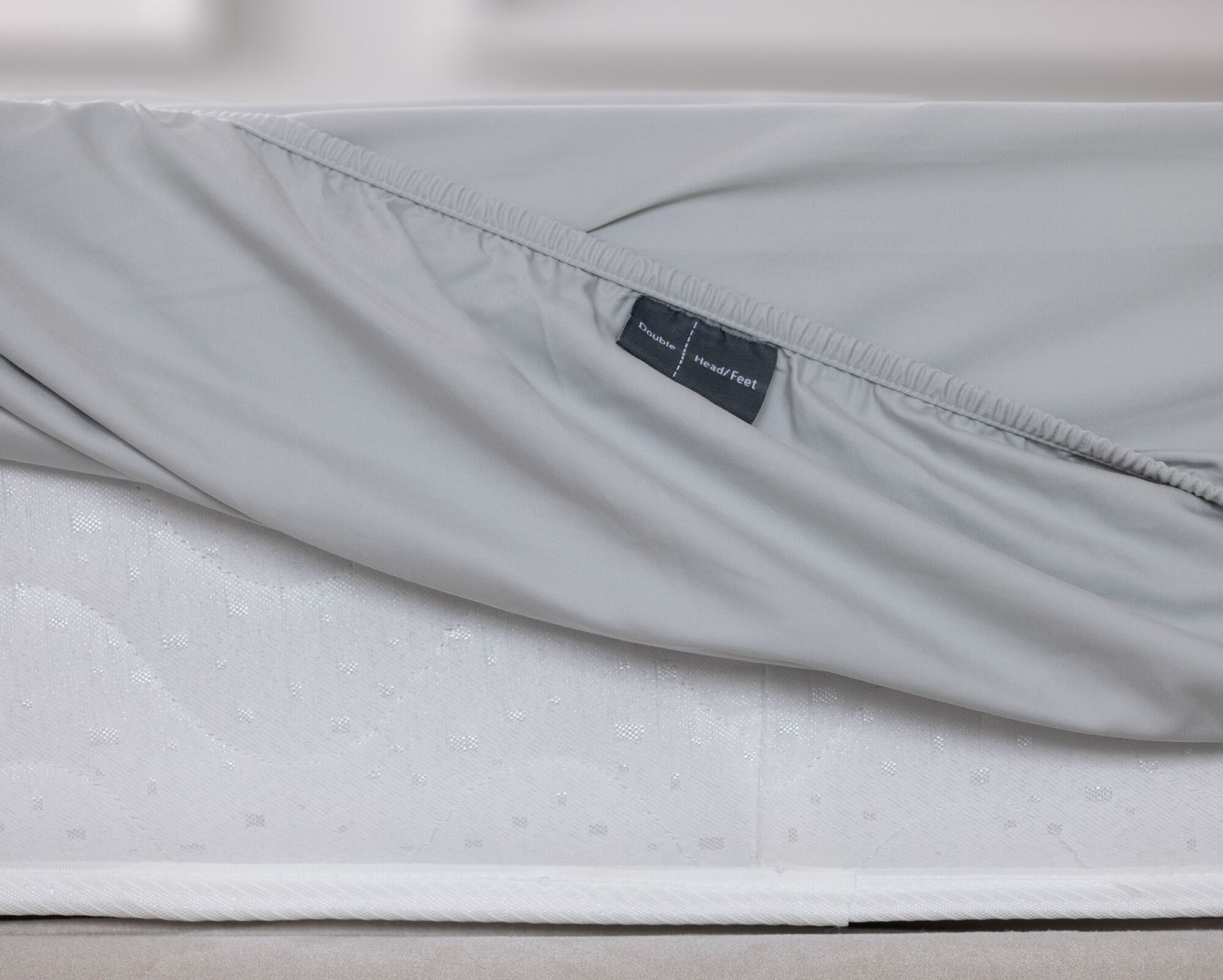 Choosing the Right Depth of Fitted Sheet
Although you may think you have the right mattress dimensions for your new bed sheets, there are some factors you'll need to consider. If you want to ensure the best fit, you'll need to think about the mattress thickness, topper thickness, the material of the fitted sheets, and the brand and sizing of the sheets.
Mattress thickness
The thickness of your mattress is the most important factor to consider when choosing the depth of your fitted sheet. As a rule of thumb, standard fitted sheets fit mattresses that are between 20 and 35 centimetres thick. On the other hand, extra deep fitted sheets and ultra deep fitted sheets suit mattresses that are 28 to 46 centimetres thick.
So, be sure to measure the depth of your mattress and select a bed sheet with a depth that exceeds the mattress size. If you don't factor in the mattress thickness, you could end up buying the wrong size sheet. In turn, you may struggle to keep your sheets tucked neatly on your bed without it pulling off the corners!
Mattress topper thickness
If you have a topper or bed linen on top of your deep mattress that you want to have beneath your bed sheet, you'll need to accommodate the extra thickness. You will need to be sure to measure the combined depth of your mattress and all the additional bedding to select the right bed sheet.
Material of fitted sheets
The material of your bed sheets can also affect the depth you need. Some materials, such as cotton or linen, may shrink slightly after washing. This can affect how well your bed sheet fits your mattress, so it's important to decide what material you're buying.
For example, expensive Egyptian cotton sheets may also shrink after washing but are luxurious and soft. Cheaper synthetic material is designed not to shrink but can be less comfortable in the long run.
Brand and sizing
Different brands may have slightly different sizing for their bed sheets, so it's important to check the sizing chart before purchasing.
Some brands also differ slightly in their custom sizing for fitted sheets. For example, you may think that you're buying a standard sheet for a king-size bed or double bed when the measurements are slightly bigger or smaller than that of your mattress size.
However, if you have a bed that is an unusual size or shape, you may need to order custom sheets rather than buying standard sized from certain brands. So be sure to know exactly what you're looking for!
Tips for Fitting a Fitted Sheet
As soon as you have your new fitted sheet in hand, you're ready to place it on your bed! And if you want the perfect fit, you may want to use some of our top tips for ensuring your bed sheet fits correctly.
Always start with the corners. Begin by placing the fitted sheet over the corners of your mattress. Ensure the corners of the sheet match up to the corners of your bed and tuck the excess fabric under the mattress

Pull the sheet tight. After securing the corners, pull the sheet tight around the edges of your mattress. This will help to prevent any wrinkles or loose areas that cause the sheet to come loose in the middle of the night

Use sheet fasteners. If you've picked the right size sheet but it keeps coming loose, then you may need to consider using sheet fasteners. Sheet fasteners are small elastic bands that attach to the corners of your sheet and wrap around the corners of your mattress to keep the sheet in place

Smooth out wrinkles. Once the fitted sheet is in place, smooth out any wrinkles or creases to ensure a secure fit. You can also use a handheld steamer (or an iron beforehand) to remove stubborn wrinkles and make your sheet more comfortable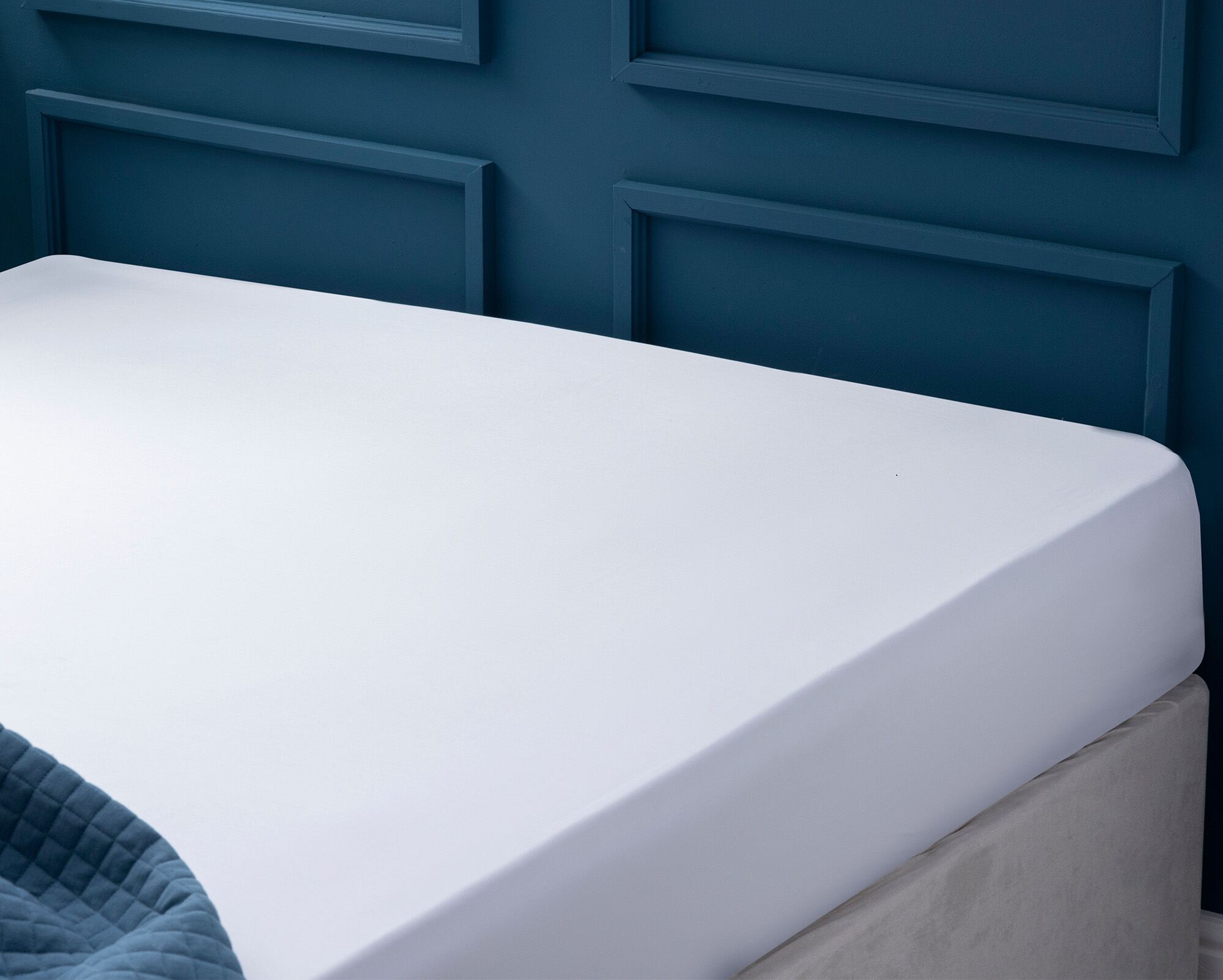 FAQs
Do fitted sheets need to be bigger than the mattress?
Fitted sheets need to be bigger than your mattress to fit perfectly. Generally, you'll want to buy a sheet size that has an additional 5 to 8 centimetres of depth compared to your mattress. This will ensure that your fitted sheet can tuck beneath the mattress and will help you to avoid your sheets pulling up in the middle of the night.
What thickness of mattress do most sheets fit?
Most fitted sheets fit mattresses that are between 18 and 36 centimetres thick. If you have a bed around 38 centimetres thick, you may want to opt for deep-fitted sheets. But, if you have an extra-thick mattress, you'll need to buy ultra deep fitted sheets. These will fit mattresses around 40 to 60 centimetres thick.
What is a standard mattress depth?
A standard mattress depth is around 20 to 36 centimetres thick. If the mattress is any thicker than this, you will need to purchase fitted sheets with additional depth to ensure that it fits your bed correctly.
Thick mattresses are usually as deep as 40 centimetres, but extra-deep mattresses can be as thick as 60 centimetres.
Final Thoughts
The perfect night's sleep starts with the right bedding, and that includes finding the right fitted sheet for your mattress depth. But it can be somewhat overwhelming to find the right fit for you and your bed.
Now that you know how to scout out a fitted sheet with the ideal depth, it's time to make your bed - and lie in it! You're about to have the most comfortable and relaxing sleep ever.