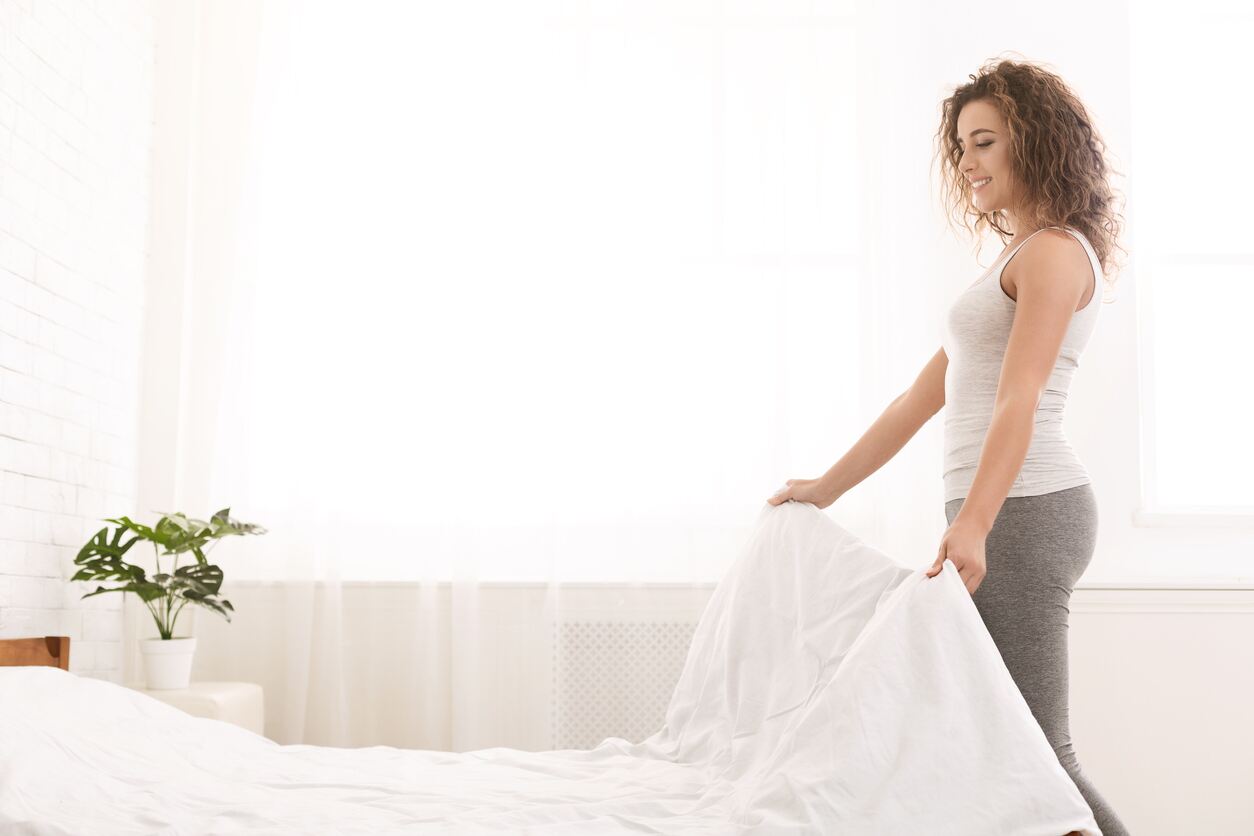 What's the difference between fitted and flat bed sheets?
A fitted sheet (sometimes called a bottom sheet) has elastic corners that hug the sides of your mattress to create a smooth cover for you to comfortably sleep on.

A flat (or top) bed sheet is a large, easily-foldable piece of material that nestles between your fitted sheet and duvet or blanket. You can buy them in a range of fabrics such as cotton and silk.

Fitted sheets – what to know
If you find changing your bed linen a bit of a chore, the great thing about fitted sheets is they're easy to change. Simply stretch the sheet over the four corners of your mattress and hey presto, you're ready for the next layer.

It can be tiresome to wake up and find your bed linen's no longer covering your mattress, even after what you thought was a fairly still night. So fitted sheets are a great choice if you tend to toss and turn in your bed.

As well as providing you with a smooth and comfortable surface to sleep on, a fitted sheet protects your mattress against stains from food and liquids, great if you love snacking in bed. It also shields you from allergies, helping you to get that well-deserved shuteye.

When it comes to fitted sheets, the size you choose is really important in order to achieve that perfect fit. If you're unsure, the best thing to do is to measure the dimensions of your mattress.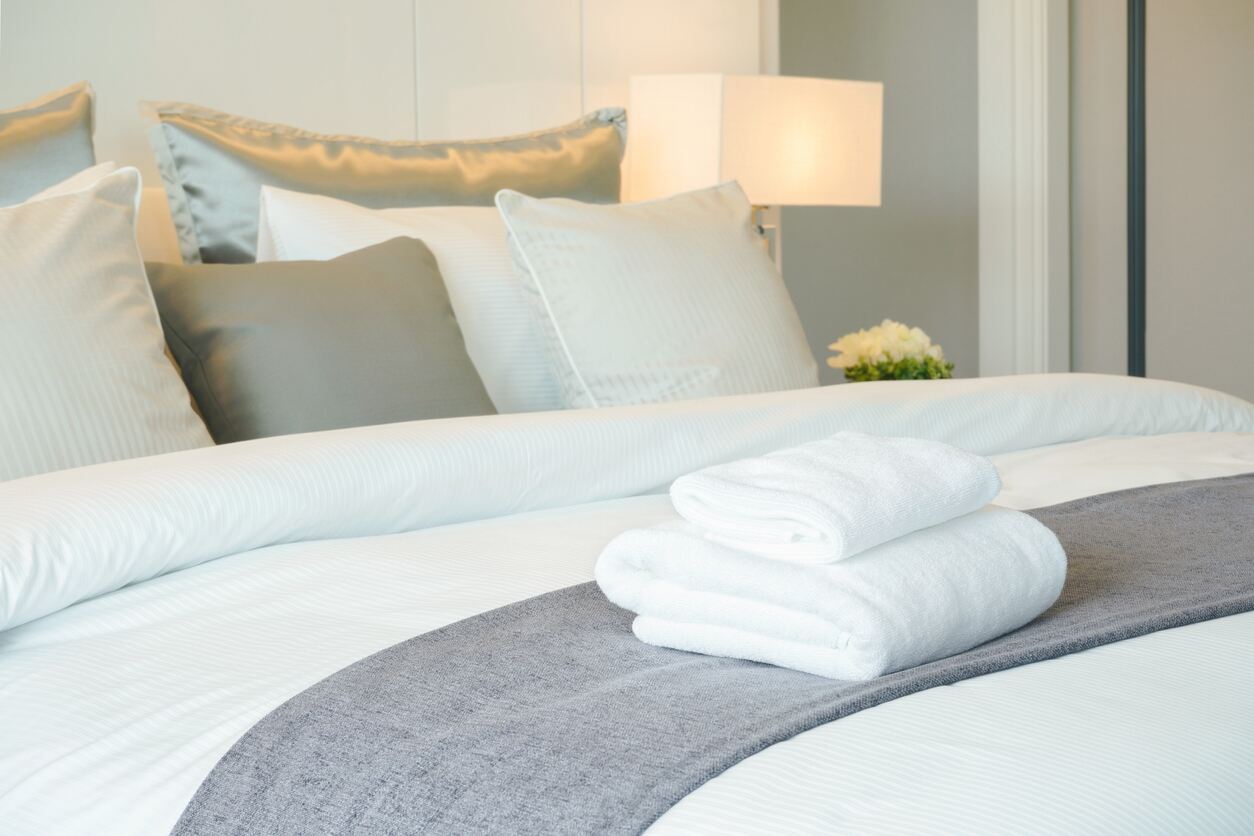 Flat sheets – what to know
A flat sheet protects the top covers of your bed linen from getting dirty or ripped, helping them stay in tip-top condition so they'll last the course. It's versatile so you can use it as a top sheet, or a bottom one if you choose.

It acts as a great barrier to the skin, especially if you suffer from allergies such as eczema, and can also add an extra layer of protection against dust mites that live in bedrooms. Be sure to choose the right type of material for you. Cotton's a good option and feels natural against your skin, being soft and durable. Pick varieties such as Egyptian or Pima for that extra touch of luxury.

During warmer summer nights, you can throw off your duvet and sleep under a flat sheet alone – helping you to stay nice and cool. On the flip side, the additional material will keep you warm and cosy in the depths of winter.

And as flat sheets don't have elastic edges you don't have to worry as much about getting that exact fit – a larger sheet can still work.

Believe it or not, flat sheets can be quite a divisive topic – seen by some as an unnecessary extra layer in addition to a fitted sheet. If you don't enjoy tucking and folding, then this choice of bedding might not be right for you.

But if you like your bed to have that five-star hotel feeling, it's the perfect choice.

For that extra bit of luxury while you sleep, check out our range of bed linen.