Whether it's sleeping, curling up with a good book, snuggling down to watch a movie in bed, or getting ready for a night out – we spend a lot of time in our bedrooms. This year, try a few small sustainable changes to make your bedroom better for your health, lower your energy bills, and be more friendly to the environment.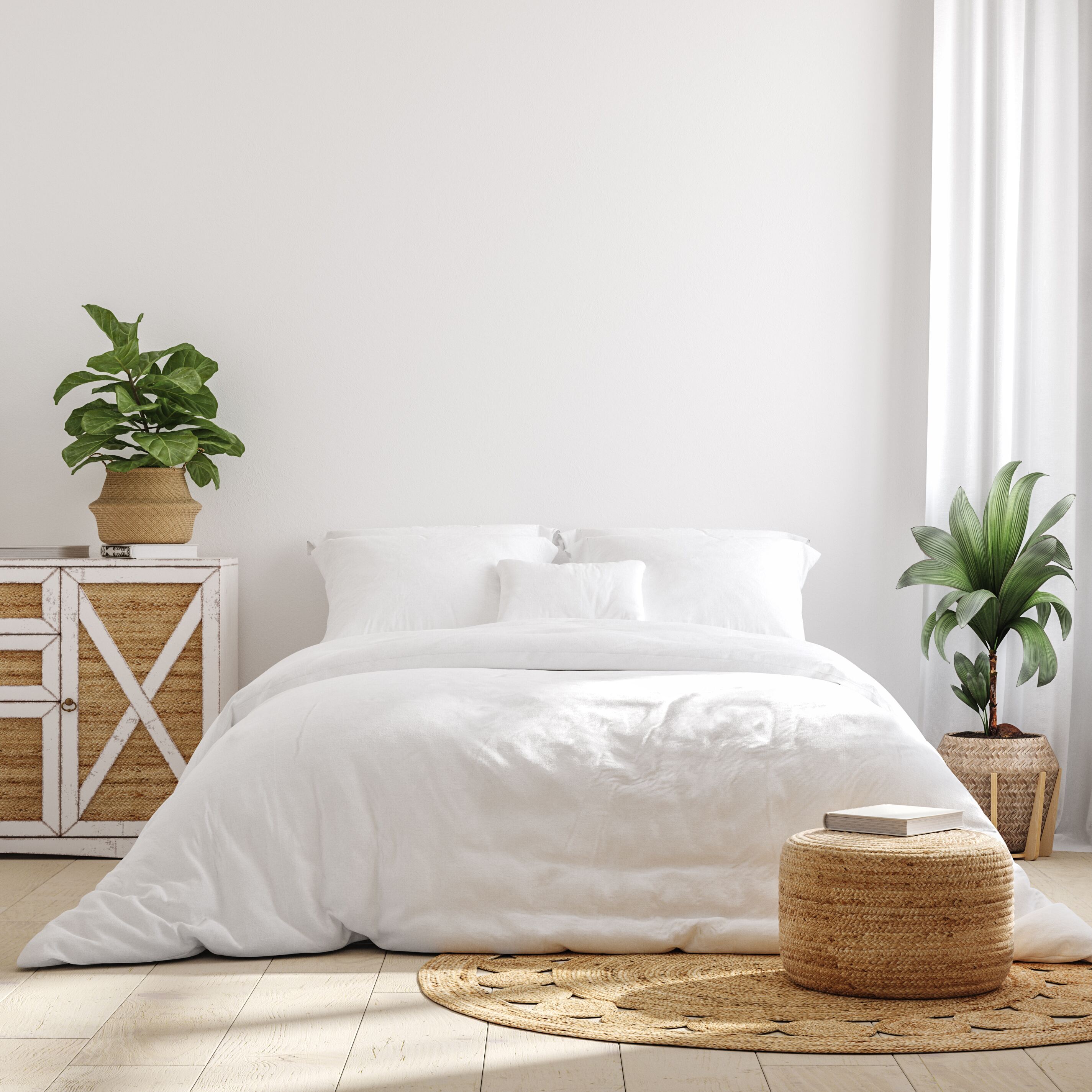 Recycle furniture or buy-pre-loved
Vintage stores, charity shops and online marketplaces are great places to pick up furniture second-hand – often with more character and at a lower cost, as well as being more sustainable and eco-friendlier than big commercial brands. You could also find things to upcycle or recycle. For example, reupholstering a tatty armchair, or turning tea cups into candle holders.
Choose sustainable materials
Materials like bamboo and cork, as well as textiles like cotton and linen are all natural and sustainable, so are much better for the environment than synthetically produced materials.
Our range of bamboo cotton sheets, pillowcases, and duvet covers is naturally breathable and hypoallergenic, while our Egyptian cotton 200 thread count range will keep you cool in the summer but toasty in the winter.
Belledorm is part of SEDEX (Supplier Ethical Data Exchange), and all of our products are OEKO-TEX STANDARD 100 certified, which means that every component of every textile article has been tested and is harmless for human health.
Redecorate with non-toxic paint
Standard paint has lots of chemicals, known as Volatile Organic Compounds (VOCs) that release fumes while you're painting, as well as for many years afterwards. These are harmful to both the environment and your health. Eco-friendly paints use naturally sourced ingredients, so will either contain zero, or very minimal VOCs. Sustainable brands may also use recycled packaging to minimise their carbon footprint.
Don't forget, reusing equipment like paintbrushes, rollers, and dustsheets also helps to combat landfill.
Use LED lighting
LED lights are super-efficient and durable – they're able to produce the same amount of light with a lot less energy than older, conventional lightbulbs, which is great for your electric bill as well as the environment. And because LED is a lot more versatile, you can easily create bespoke lighting for your bedroom.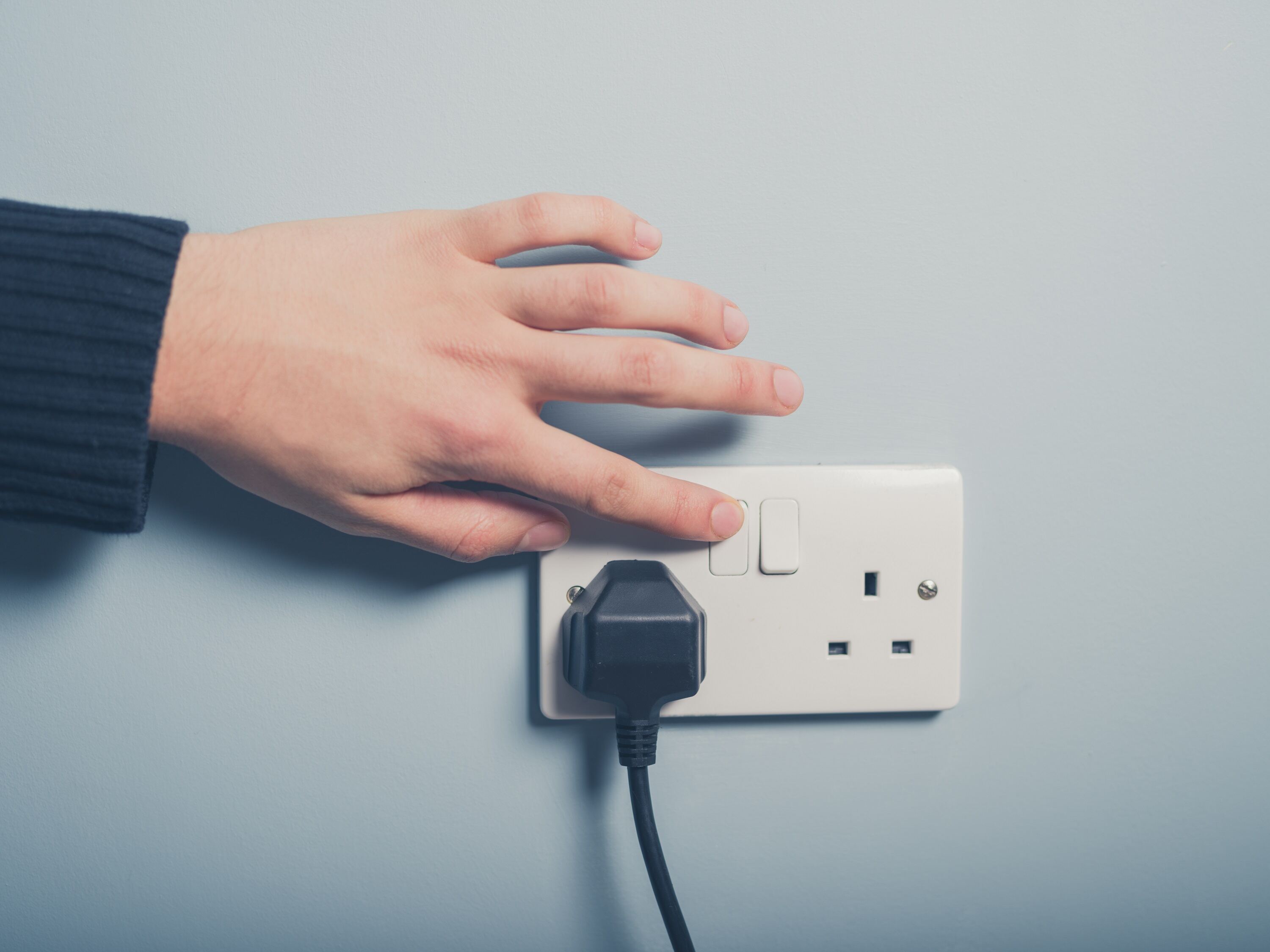 Unplug appliances
Most modern devices are 'always on', which means they still use energy when you're not using them, and even when they're turned off. This is called "phantom energy". Standby lights are the best example of this, but things like plugged-in phone chargers that aren't charging your phone are also using electricity. The Energy Saving Trust says you can save around £40 a year by turning appliances off at the plug, not to mention reducing your carbon footprint.
Grow plants
Houseplants make great home decoration, but they also help to purify the air in your room. They emit oxygen and humidity to filter out things like dust and bacteria for cleaner air. If you propagate plants yourself from cuttings or seeds, you can also avoid emissions from getting plants delivered or picking them up in your car from a garden centre.
Turn down the heating
We all love a toasty warm bedroom in winter but having the heating on for long periods is expensive and uses a huge amount of energy. Turn down the heating and use your curtains to keep the warm air in. A thick duvet like our 13.5 tog winter duvet, extra blankets or throws, and sleep socks like these Heat Holder socks can all help keep you warm with minimal environmental impact.