Get away from it all, set up camp and get your head down with our top tips.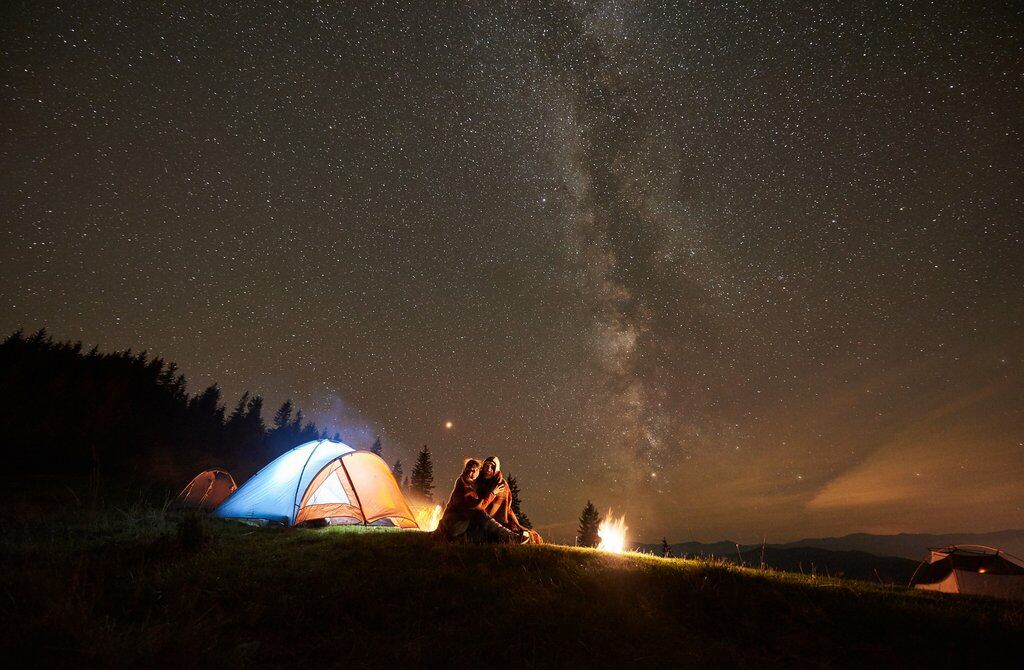 2020 is the year of the 'staycation', and as many of us pitch a tent for the first time, it's only right we share our advice on how to doze off in the great outdoors.
1. Invest in a quality sleeping bag
A good night's sleep while camping starts with a quality sleeping bag. Once you've decided whether you want a wider bag that can be unzipped into a blanket, or a mummy­–shaped backpacker-style sleeping bag, it's time to start some online research. Check temperature ratings, weight and look out for extra features such as built in mosquito nets and attached torches. Hot water bottles are a great way of heating up your bedding before settling down for the night.
2. Consider your bedding options
To feel the full benefit of your sleeping bag, you'll need to set it up on a comfortable surface. Camping beds are an excellent way of keeping your body off the floor, away from the local wildlife and any hard rocks under your tent. Air mattresses can sit on top of the portable furniture or can be used separately to give you extra cushioning on top of roll mats. And whatever you do, don't forget a good quality pillow for neck support.
3. Pitch your tent carefully
You'll need to find a spot that's free from rocks and stones to ensure you don't wriggle yourself into an uncomfortable position halfway through the night. If you can't find a flat, level spot for your pitch, make sure you fall to sleep with your head higher than your body to keep blood flowing to your brain. It's also worth propping your tent away from any potential loud disturbances, so avoid trainlines and noisy neighbours, and try to find a spot close to toilet facilities so you're not caught short in the wee hours.
4. Manage the temperature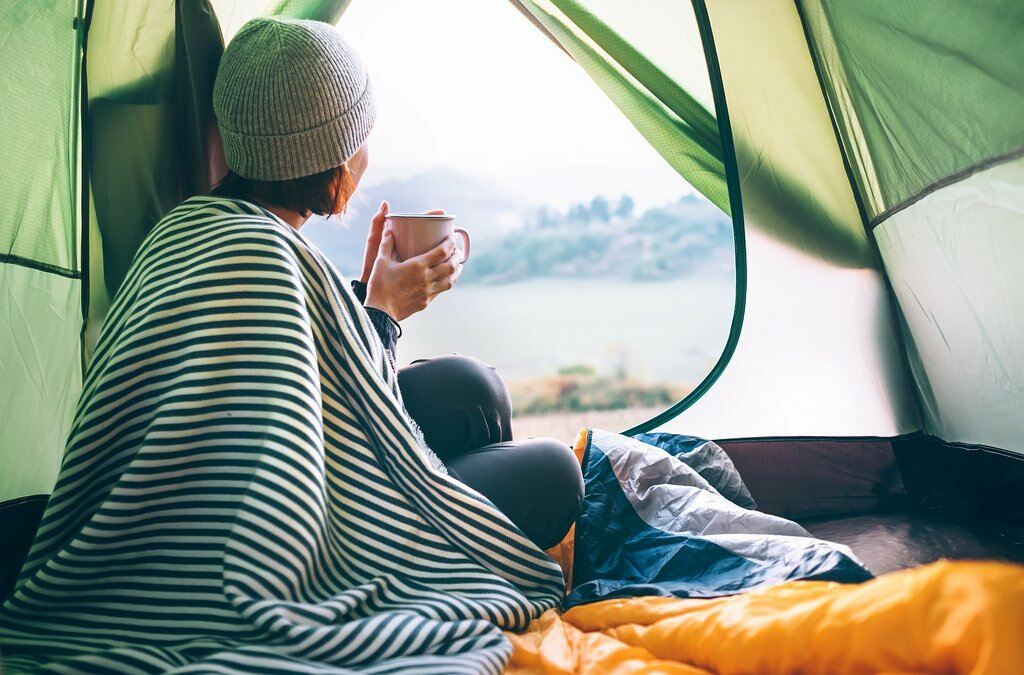 The greatest challenge when sleeping outdoors will probably be regulating your temperature. Tents are heat traps when left in the sun all day, so during the summer months you should pitch your canvas in the shade. It's also worth keeping your tent well ventilated to reduce humidity and condensation. If, on the other hand, you're camping in a cold environment, a woolly hat will help you maintain a comfortable body temperature.
5. Tire yourself out
There's a lot less to do in the great outdoors after sunset, so you'll want to be suitably tired for an earlier night's sleep. Make the most of your surroundings by hiking, paddling and pedalling throughout the day so that you're ready for the sleeping bag. Avoid large meals later in the day and try sipping on a chamomile or lavender tea around the campfire for their calming affects.