Put your head down in a cleaner, greener bedroom.
1. Add some greenery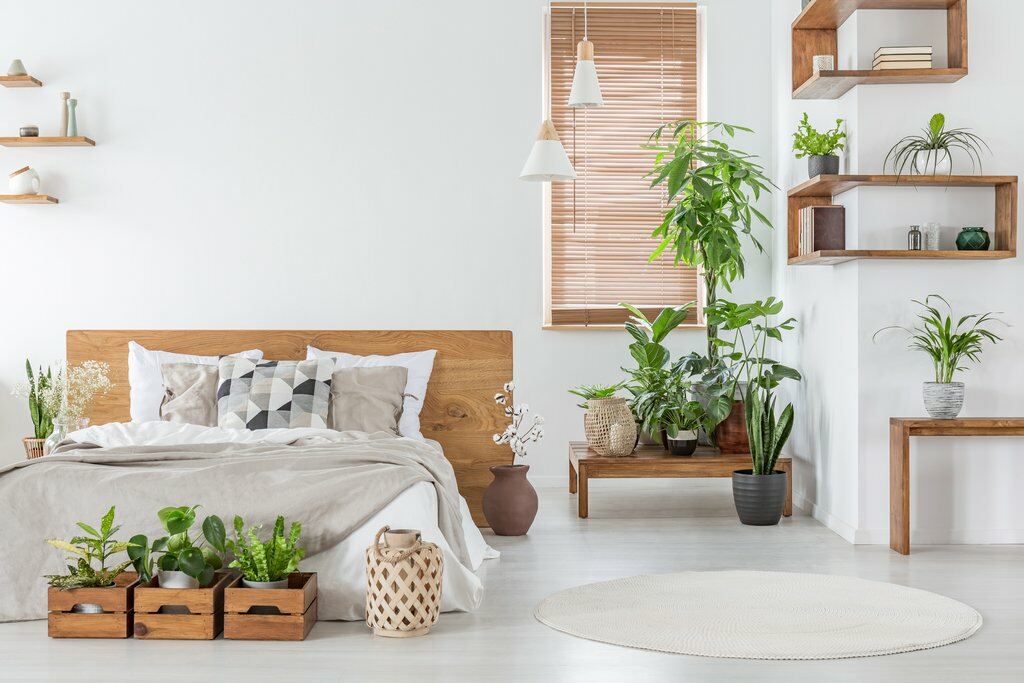 Introducing plants to your room will help purify the air and remove harmful toxins. Gerbera daisies are particularly useful in the bedroom as they release oxygen in the evenings and help improve sleep quality when it's most needed. If you're looking for plants based on their aroma and sedative qualities, try lavender and jasmine. Whatever plant you choose, the added oxygen and moisture in the air will give you a more restful night.
2. Turn off electrics
Our bedrooms are filled with energy sapping TVs, games consoles and other devices. Taking the time to switch electronics off at the wall may remove the convenience of having your set top box on standby, but it will help save on electricity and your utility bills. Remember to unplug phone chargers and try swapping your conventional light bulbs for more efficient LED lights too.
3. Pick up second-hand furniture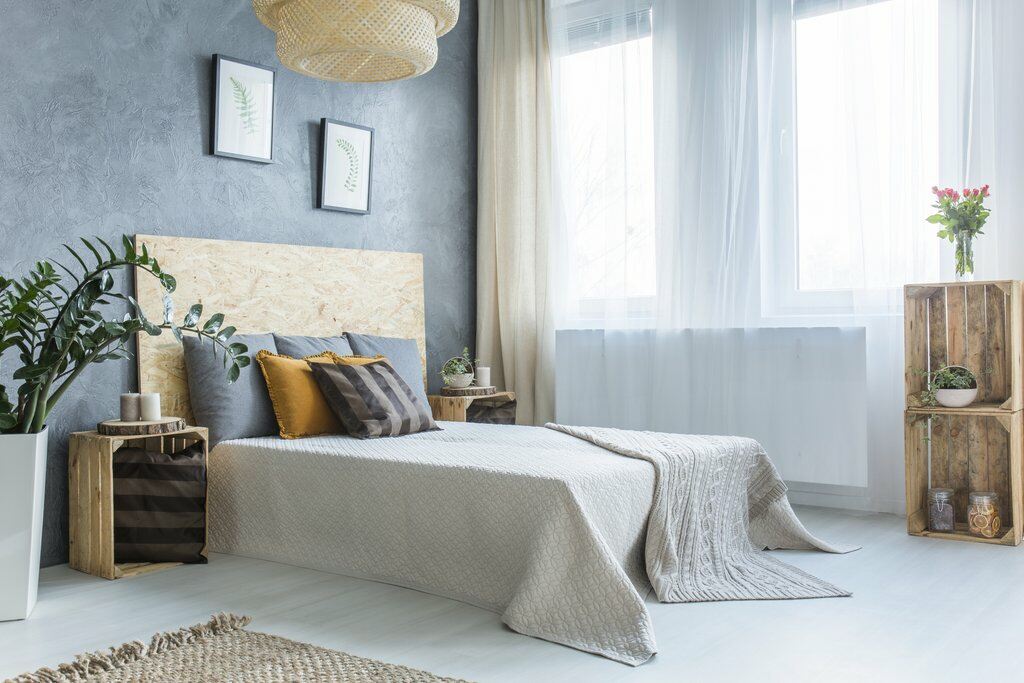 Finding the perfect furniture from antiques shops or online dealers can seem like an effort for some. However, the benefits of upcycling your next wardrobe or chest of drawers far outweigh picking up a cheap flatpack furniture deal. You'll save vital materials, and nothing beats finding a unique item that you can personalise for a bespoke finish. There are also a host of eco-friendly paints and craft supplies available for a kinder makeover.
4. Choose sustainable bedding
Many of our bedrooms are furnished with items that leave a harmful footprint on the environment. However, buying throws, bedding and pillow covers made from natural materials can reduce the need for chemical processing and unethical harvesting techniques. Look out for cruelty-free wool blankets and organic cotton sheets, our 100% Egyptian Cotton range will be the perfect fit, choose this over polyester pillows and leather accessories.
5. Turn down the heating
Insulating your bedroom properly and choosing appropriate bedding can reduce the need to turn up your central heating. Draught excluders, heat-retaining curtains and plastic-free hot water bottles should be your first port of call before reaching for radiators. And there's no need to stop there, you can keep temperatures toasty by wearing ethical pyjamas too. Look out for sets made from organic cotton and night gowns made from ethically-sourced materials to keep warm when you emerge from the sheets.