Bored with the same old bed sheets? Invest in silk bedding instead to enjoy these five benefits…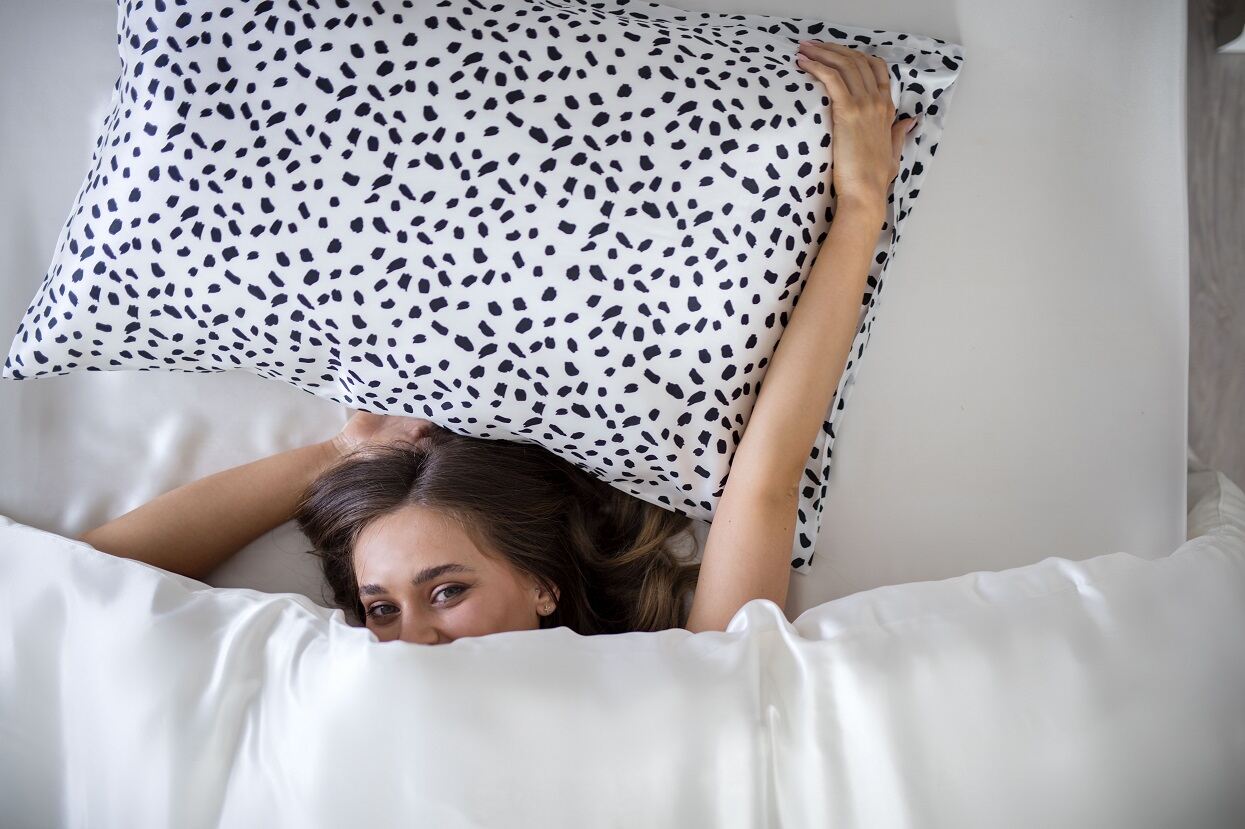 1. Hypoallergenic
Silk has naturally hypoallergenic properties, which means silk sheets, pillowcases and bedding are a good bet for asthma and allergy sufferers.
Silk repels a variety of known allergens, including dust mites. That's why opting for our 100% natural and hypoallergenic Mulberry Silk Bundle, complete with a fitted sheet, flat sheet, duvet cover and four pillowcases, might be something to consider. Fewer dust mites means less itching, wheezing and a better night's sleep overall.
2. Regulates temperature
Thanks to the air pockets silk contains, it's a fairly breathable fabric, so you won't have to worry about waking up on the sweaty side. As it's also insulating, you won't find yourself shivering in colder months, and can drift off comfortably warm. As a bonus, silk responds to body temperature, so you can consider it your personal thermostat.
Our 100% Mulberry Silk Duvet Cover, made from natural fibres, is designed to keep your body temperature at a steady level to ensure a good night's sleep. Enjoy being snug in winter and cool in summer.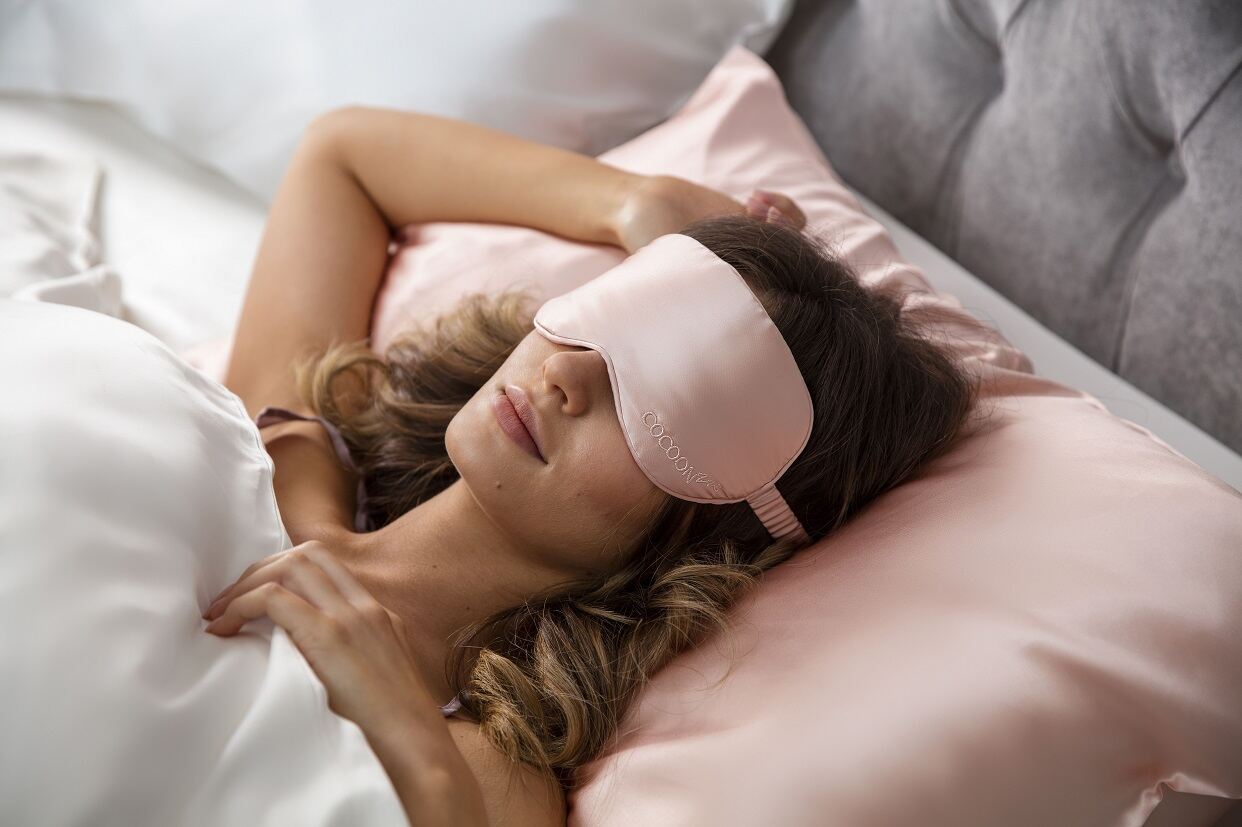 3. Prevents wrinkles
Gaining beauty benefits while you sleep can't be the worst reason to opt for silk bedding. With silk pillowcases being, well, as smooth as silk, resting your face on them means little friction, less tugging and fewer 'crush' wrinkles. And if you're someone who tosses and turns in the night, you can do so without it leading to any future skin damage. Our 100% Mulberry Silk Pillowcase feels as light as a feather against your skin.
4. Keeps skin and hair hydrated

Due to its smooth texture, silk absorbs less moisture from the skin, allowing it to stay hydrated– good news for anyone with dry skin. As a bonus, silk contains proteins from its natural amino acids that help to actively repair skin. Sleeping on silk pillowcases has similar benefits for hair. With silk being the softer option, it leaves the hair's own moisture untouched and causes less damage. We guarantee our 100% Mulberry Silk Extra Deep Fitted Sheet will keep your moisture where it belongs…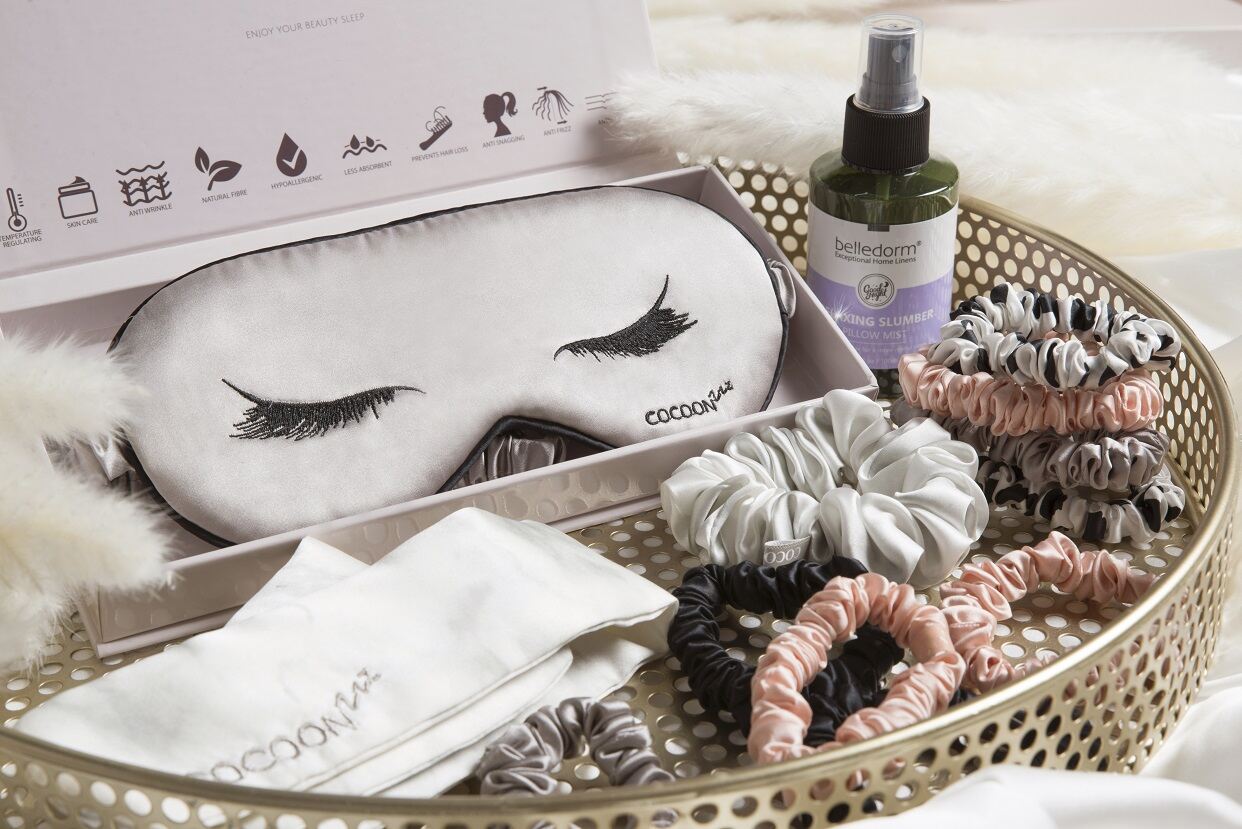 5. Looks and feels good

It goes without saying that if you want your night's sleep to be as luxurious as possible, silk will deliver in terms of softness, health and beauty benefits and style. Transform the appearance of your bedroom and your night's sleep. And you too can look good with Cocoonzzz Silk Eyemasks, Cocoonzzz Silk Scrunchies, Cocoonzzz Silk Headbands and more – all available in a variety of colours.