While a comfy mattress and pillow might be key to a good night's sleep, there's no reason to stop there when crafting your perfect bed.
We run through some of the best accessorising hacks that don't just crank up the comfort levels, but make your bed look as good as it feels.
Base wraps
This is a great way to turn your potentially tired looking divan bed into the lap of luxury. With ample styles and options to choose from, you can go for something that matches a colour scheme, or brightens things up with a different pop of colour.
Our Jersey Cotton Base Wrap comes in Cloud, Linen, Navy and Powder Pink. Thanks to its stretchy material, it can even be used if your divan base has drawers. Plus, base wraps are great for hiding any marks that might have appeared over the years…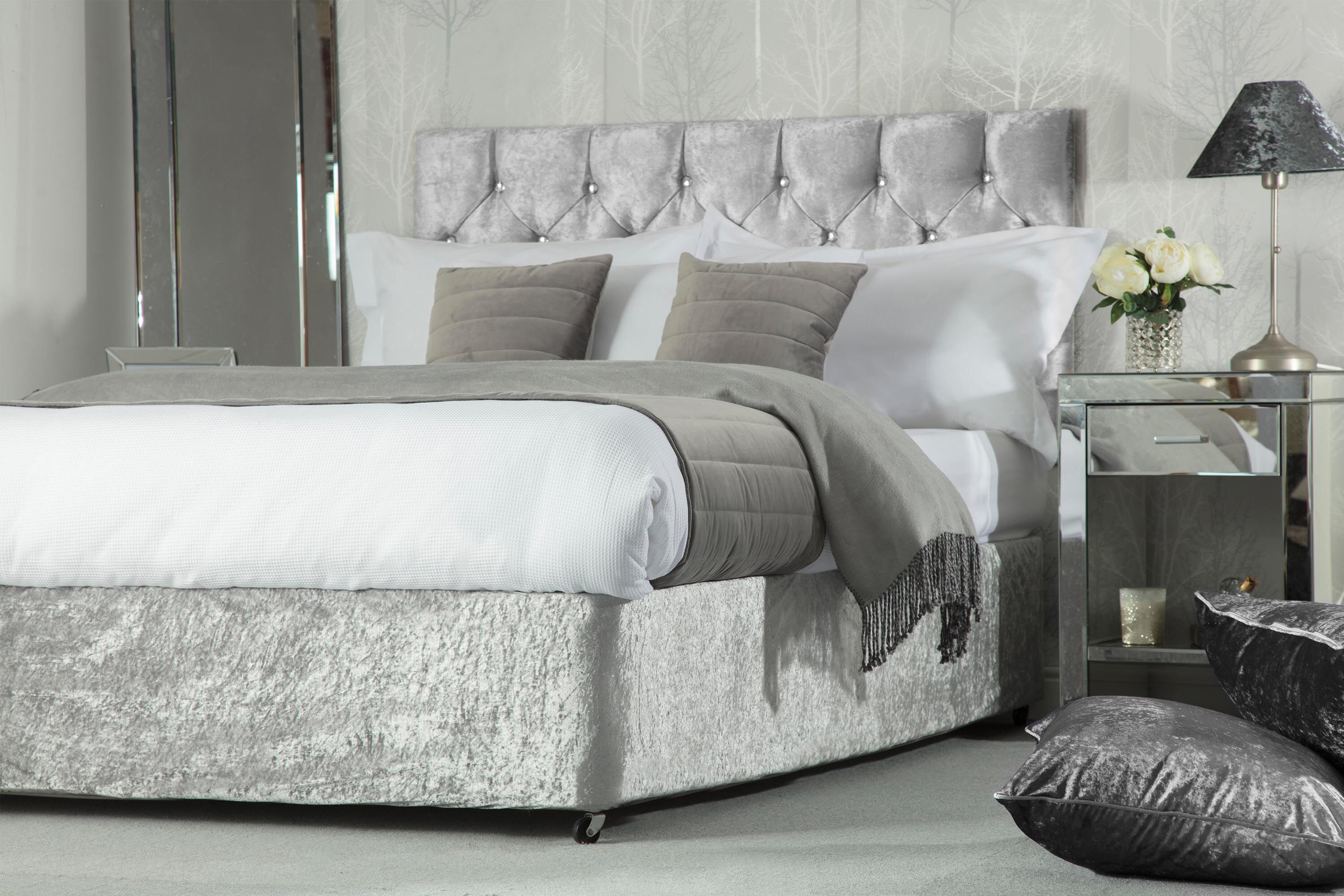 Valances
These are cut from the same cloth, but hang from your bed's base, rather than being wrapped around it. All you need to do is pop them under the edges of your mattress and attach them with some easy-to-use secure hooks. Valances offer all the same benefits of the base wrap, but look slightly grander.
Bed runners
Originally used in hotels with the intention of keeping beds sparkling clean, these trusty additions have become popular decorative staples. They're perfect for making your bed look like more of a statement, especially when paired with matching cushions.
Plus, runners can help keep your bed linen clean. If you're someone who packs your suitcase on your bed, or who has a pet who can't be trusted not to jump on it, you won't have to deal with a whole dirty duvet cover. Our bed runners are all machine washable at 40C, so this is a stylish addition that's easy to care for.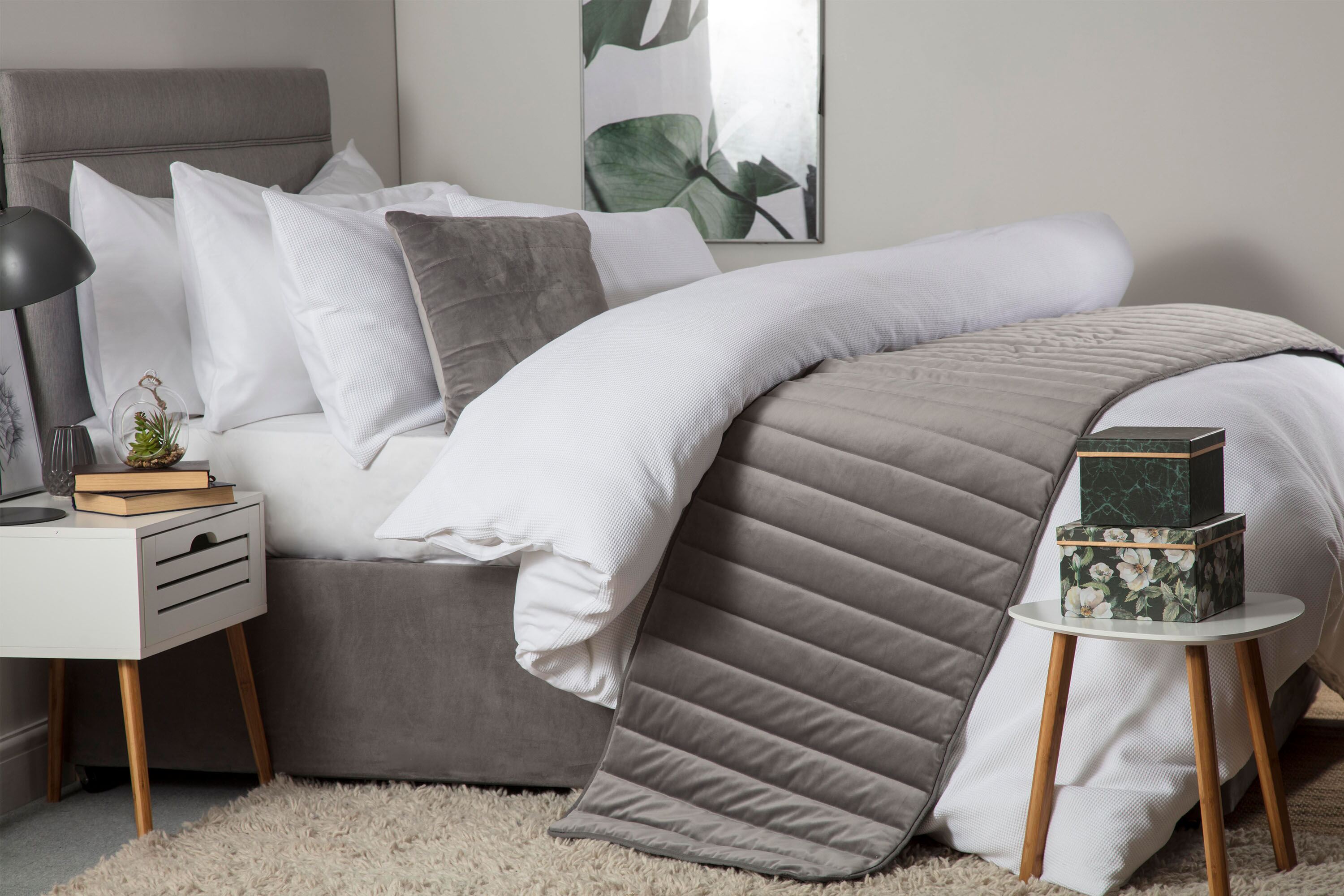 Bed spreads
Next up we have the cousin of the throw and the blanket, the decorative bed spread. Typically, they cover the whole bed and hang elegantly off the edges, but you can get creative by folding them in half for a bit of contrast with your duvet.
They're also versatile in that they can be used all year round – use your bed spread as your main cover in summer months to stay cool or as a finishing touch in winter to brighten things up. And why not give your bed a 3D look? Our Wild Garden Bedspread has leaves cleverly woven to appear slightly raised.
Cushions
These are great for matching, complementing or contrasting with the rest of your accessories with attractive colours and shapes. Plus, they're perfect if you like to layer up your bed for more of a professional look, or are just after a little back rest for reading.
To achieve the perfect pillow set up, make sure your ordinary pillows are popped on your bed first as a base, and then add your decorative cushions from largest to smallest in size. Thinking of going for more neutral tones or a splash of colour? Why not invest in a few so you can change the layout depending on your mood or the season? – we all need some variety from time to time.
Throws

The best thing about throws is that you can use them anywhere, whether that's on your bed, a cosy chair or on the sofa while watching your favourite film. And while you might want to snuggle up under them for some added warmth, or use them alone when your duvet gets too hot, they'll add some style without you even having to try.
Now all you need to do is complete the look with our wrap around headboard for a bed that's truly be accessorised head to toe!