There's nothing better than curling up in bed with the perfect pillow arrangement. But what exactly is the 'perfect' set up? And how many pillows should you plump for? We run through some options to help you find what's right for you.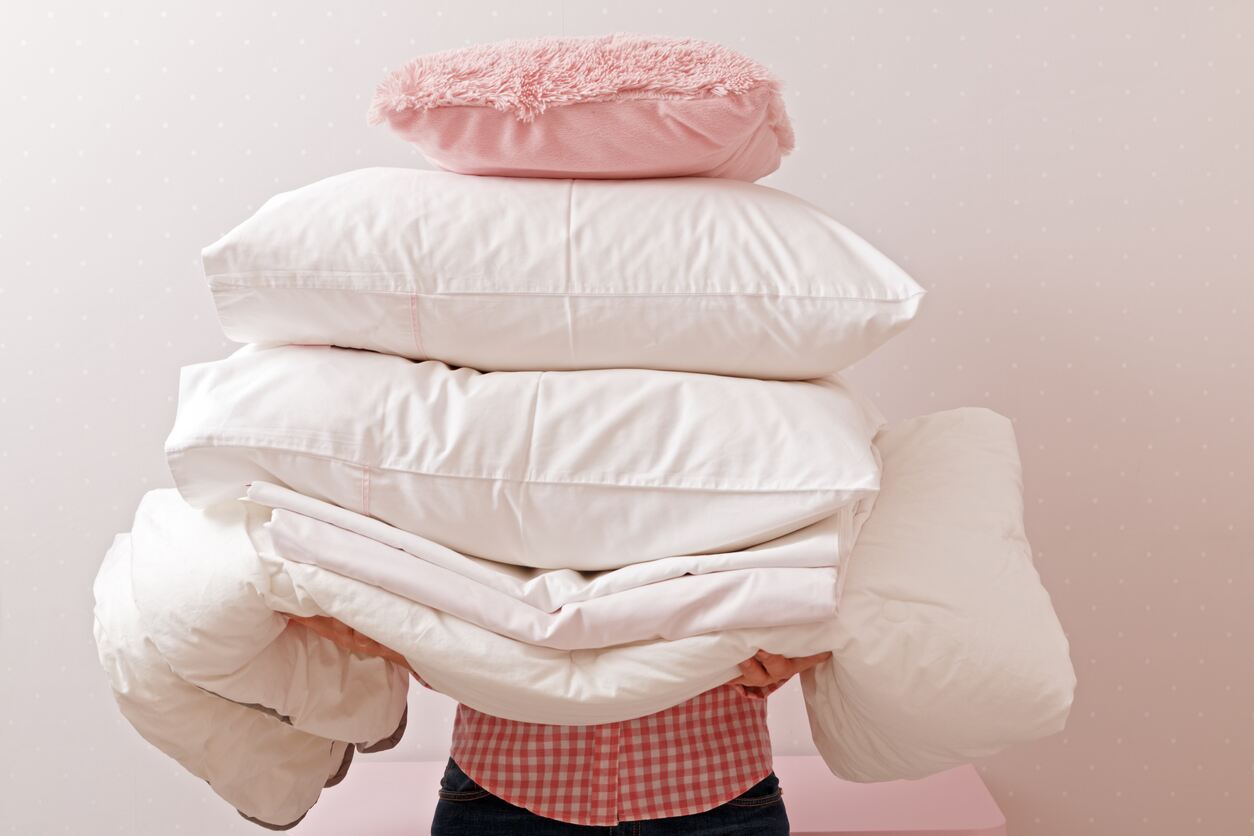 How many pillows should I use?
In terms of appearance, there's nothing to stop you turning your bed into a pillow haven. Sure, you might have to spend a little more time making the bed every morning, but it'll certainly look impressive…
With pillow decoration, it's all about layering. Start off with two pillows in standard pillowcases against your bed's headboard or bedroom wall, as a base. Then try layering up a couple more, this time with more decorative pillowcases to get the look going.
Now's your chance to really get creative, or pick something to suit your particular needs. Consider opting for a bolster pillow, or something designed to help with any physical issues you may have.
Last but not least, we have the fun part. Add a pop of colour – something different to the rest of your to your display – with a couple of square shaped, smaller pillows at the front. Voila.
How many pillows should I sleep with?
Your layered pillow masterpiece might be great for backrests when reading, comfy companions for relaxing, or simply there to brighten your day when walking into your bedroom. But it's worth considering how many you should actually sleep with.
So, is it bad to sleep on two pillows or more? Not necessarily, but one pillow or two might be the best bet to stick with in terms of ensuring you maintain optimum sleep posture. That said, additional pillows could come in handy for extra support elsewhere, such as between your legs or under your knees.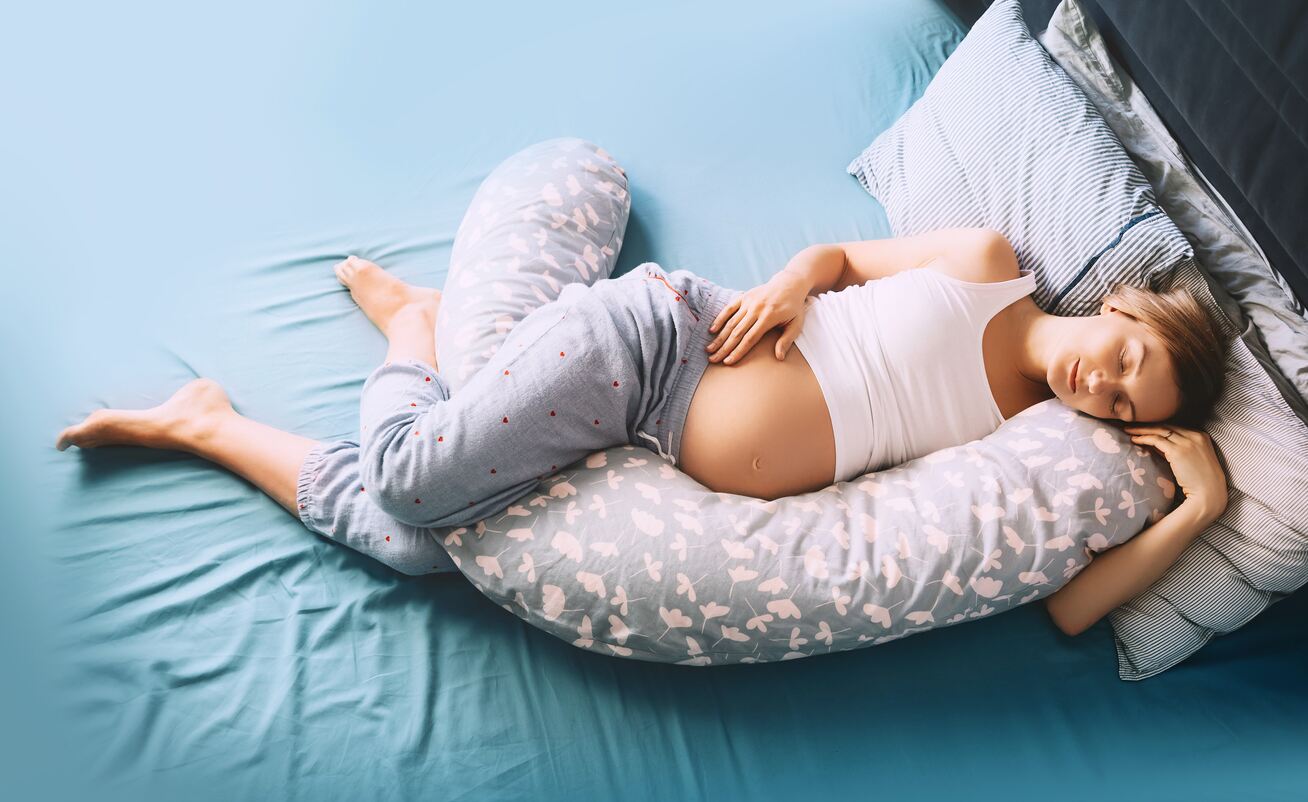 What type of pillows should I go for?
If you like to sleep on firmer pillows, our natural and breathable Hotel Suite Bolster Pillow might be a great match for you. Filled with ball fibres, it will give you the support you need, while still maintaining softness to ensure you sleep soundly.
The Bolster is made from the finest, pure 100% cotton. It's also finished with a smart piped edge, to make sure it looks as good as it feels. For some, this might be more suited for use as a decorative pillow.
If softness is your priority, our luxurious Embrace Silk Pillow is here to provide just that. Lightweight and super comfortable, this silk-filled option will leave you feeling like you've melted into a cloud.
The Embrace does need some extra care due to its material, so make sure you hand wash only to keep its benefits intact. Naturally hypoallergenic, temperature regulating and moisture absorbent, it provides comfort and practicality hand in hand. What's not to love?
If you have more specific needs, it might suit you to opt for something a little different, like our Orthopaedic V Shape Pillow. This one's not just a pretty face – it's designed to reduce back and neck pain, a popular choice for pregnant women or people with physical pain. Say hello to that deep sleep you've been longing for.
Keen to go the extra mile?
When designing your perfect bedroom set up, part of the fun is assessing what type of colour scheme you want. If you're starting from scratch, it's a good chance to pick out options that will complement the appearance of the rest of the room. Our pillowcases come in a range of colours, so you can enjoy both style and substance.
To make sure all your hard design work doesn't go to waste, it's a wise idea to use some pillow protectors. This will prevent your perfect pillow set up from being tarnished with stains, while also providing additional comfort.
Last but not least, why not complete the look with our versatile range of duvets and duvet covers? Happy bed making!