Table of Contents
Pillowcases
The first piece of quality bedding you'll need to buy is a pillowcase or set of pillowcases. That way, your child can protect their pillows and get a restful night's sleep. When you buy single bedding sets, there may be a pillowcase included, so be careful not to buy too many duplicates.
Of course, you'll also need a good-quality pillow to complete the bedding in their new room. A hypoallergenic pillow works well for people who are sensitive to allergens or new environments. When you pair these with hypoallergenic pillowcases, your child will be safeguarded against dust and allergies and get more restful sleep.
Additionally, a pillow protector may be a good idea for first-time students or students who have to share a room with others. Not only will this keep their pillow fresh and clean, but it can also help to protect against spills and dirt. Since it may be more difficult to do laundry while staying in halls, your child will want to keep their bedding as clean as possible - and for as long as possible.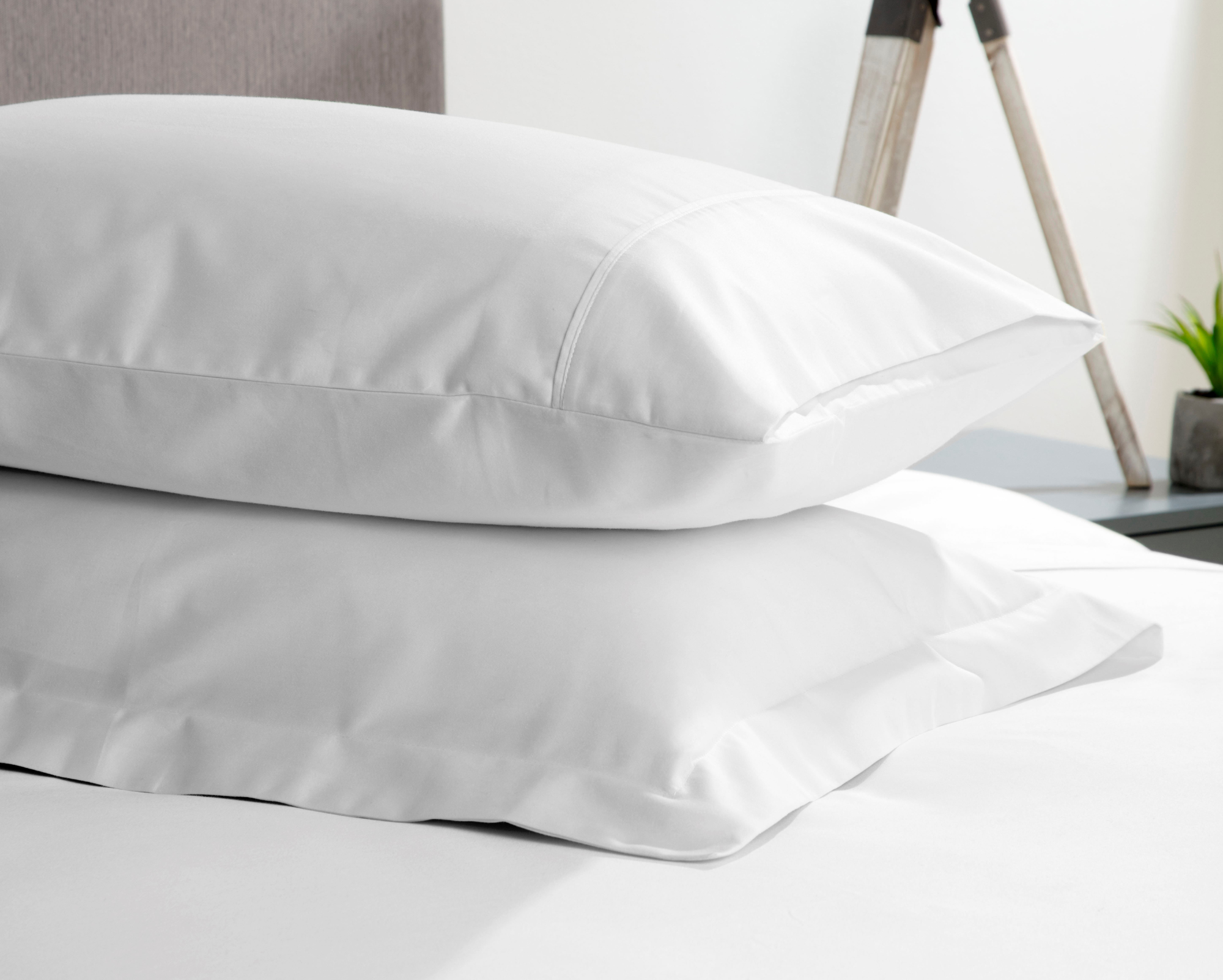 Bed Sheets
You can't complete a bedding set without the essentials. And one of the most important essentials is bed sheets. Depending on your child's preferences, you can choose between flat or fitted sheets. However, you'll need to include both top and bottom sheets when you go shopping for new bed linen.
The top sheet will help to keep your child warm on colder nights by providing an extra layer of insulation. And on warmer nights, they can do away with their duvets and use their top sheet to beat the summer heat. This versatile piece of bed linen works well for university students who don't always have access to extra bedding.
On the other hand, fitted or bottom sheets are great for protecting mattresses in private student accommodation. A fitted sheet tucks snugly around the mattress and will stay in place, which makes for more comfy bedding. It's also fantastic for students since it's much easier to make your bed when you're not tucking in layer after layer of bedding!
Duvet Covers
A good duvet is a great option for students since it can get pretty cold in their rooms. And when the weather warms up, they can simply fold their duvet back and set it on the end of their bed. But if you're going to buy a duvet, you'll also want a high-quality duvet cover. This will protect the duvet from being soiled and give the bed a more pleasing look.
Although your child may have cherished their childhood comforter, you may want to buy them a new duvet and duvet cover for their new room.
Duvet covers are also easy to wash and maintain for students. Instead of trying to wash bulky blankets and comforters, they can simply strip the cover off of their duvet and wash that instead. This will also reduce the wear and tear on the duvet itself, which makes it a good decision for keeping your budget in check. After all, it's much more affordable to replace a cover than an entire duvet set!
Bedspreads
Bedspreads are an excellent way to bring some style and personality into your child's room. They usually come in an array of different patterns and colours, which makes it easy to mix them up if you have more neutral-coloured bedding. Plus, it can give them the little comforts of home, which makes it easy to adjust to their new environment and get a better night's sleep.
Bedspreads also serve a dual purpose. Not only do they look great, but they are versatile, too! They can either be used as a decorative topper on a bed, or as a lightweight cover during the summer months or when a heavy duvet is just a little too warm.
Of course, they can also be used to add extra warmth when it's particularly cold and a duvet just isn't enough. When they're added on top of a duvet or comforter, they can add even more protection against spills and dirt, which can help to eliminate unnecessary laundry trips.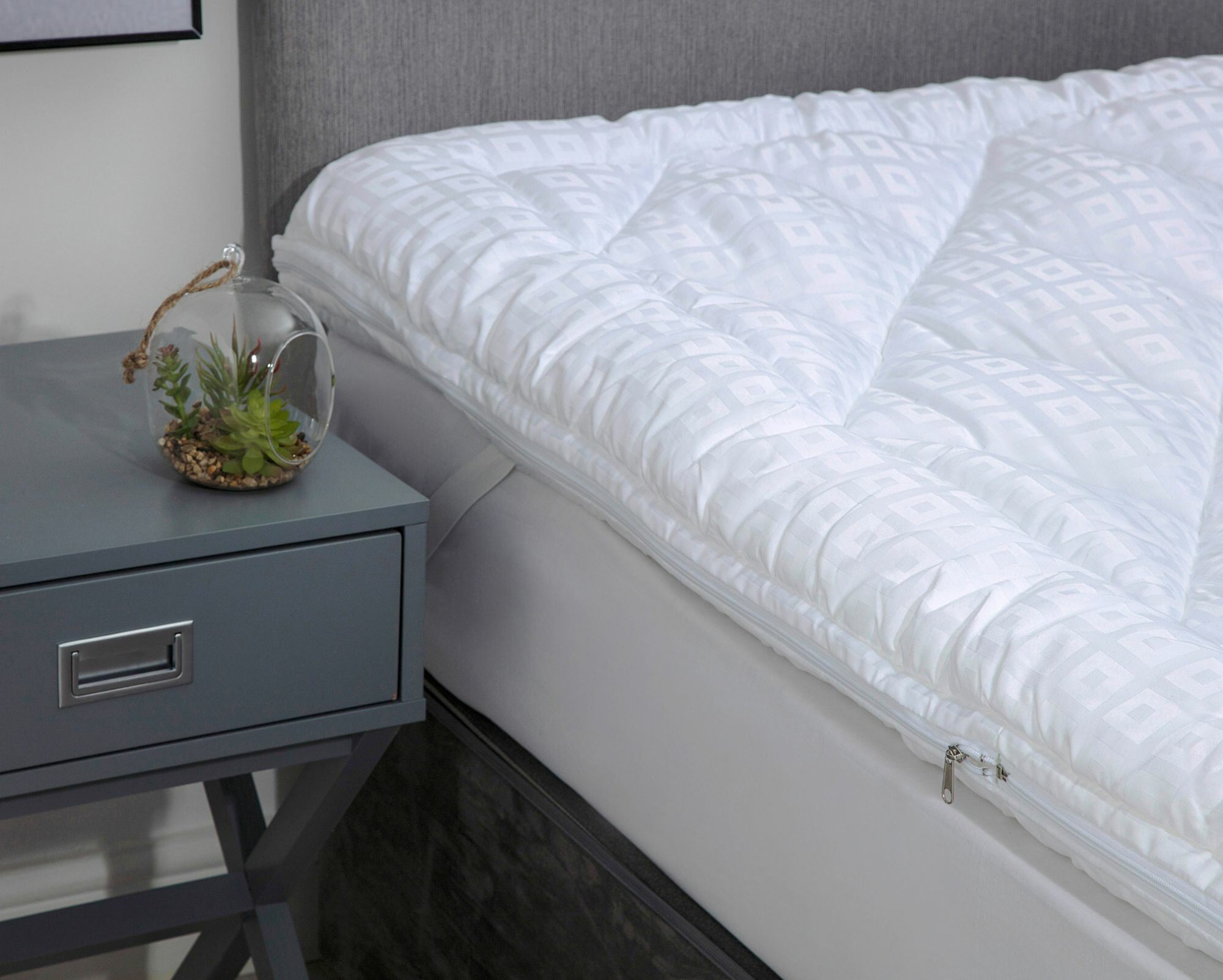 Mattress Topper
Mattress toppers can help to boost the comfort and quality of sleep for your child. And for university students, sleep is extra important, so making them as comfortable as possible can help to set them up for success while they study.
Mattress toppers add an extra layer between the mattress and the bed, making it more comfortable to sleep on. Since mattresses in halls aren't always the most plush mattresses around, a topper will ensure your child isn't tossing and turning all night on a lumpy bed.
Toppers are also perfect for protecting the mattress and the barrier it creates can act as a hygienic layer that ensures the bed stays clean and fresh throughout the semesters. They can help to protect against allergens like dust and spills or dirt that could soil the mattress.
As if that weren't enough, mattress toppers are also budget-friendly since they are a lot cheaper than replacing a dorm mattress.
Extra Blankets
As a university student, having extra blankets on hand can be a lifesaver. Depending on where the university is and the climate there, additional blankets or throws can give your child some much-needed warmth on cooler nights. They can also use it as a lightweight cover when it's too hot for a duvet but too cold for only using a top sheet.
Extra blankets can also give their bed some personality and can make their dorm seem more homey. After all, nobody wants a drab room! Plus, when their friends stay over for an impromptu sleepover, extra blankets can come in handy for lending out to their guests.
Beyond the bed, your child can use a blanket almost anywhere. Their portability makes them a good choice for wrapping around themselves for some extra warmth when they're studying or in common areas of their housing.
Another reason we would recommend having some extra blankets is for their ease of use and easy care. They can be easy to wash and are easy for students to pack and take with them when they travel between home and university.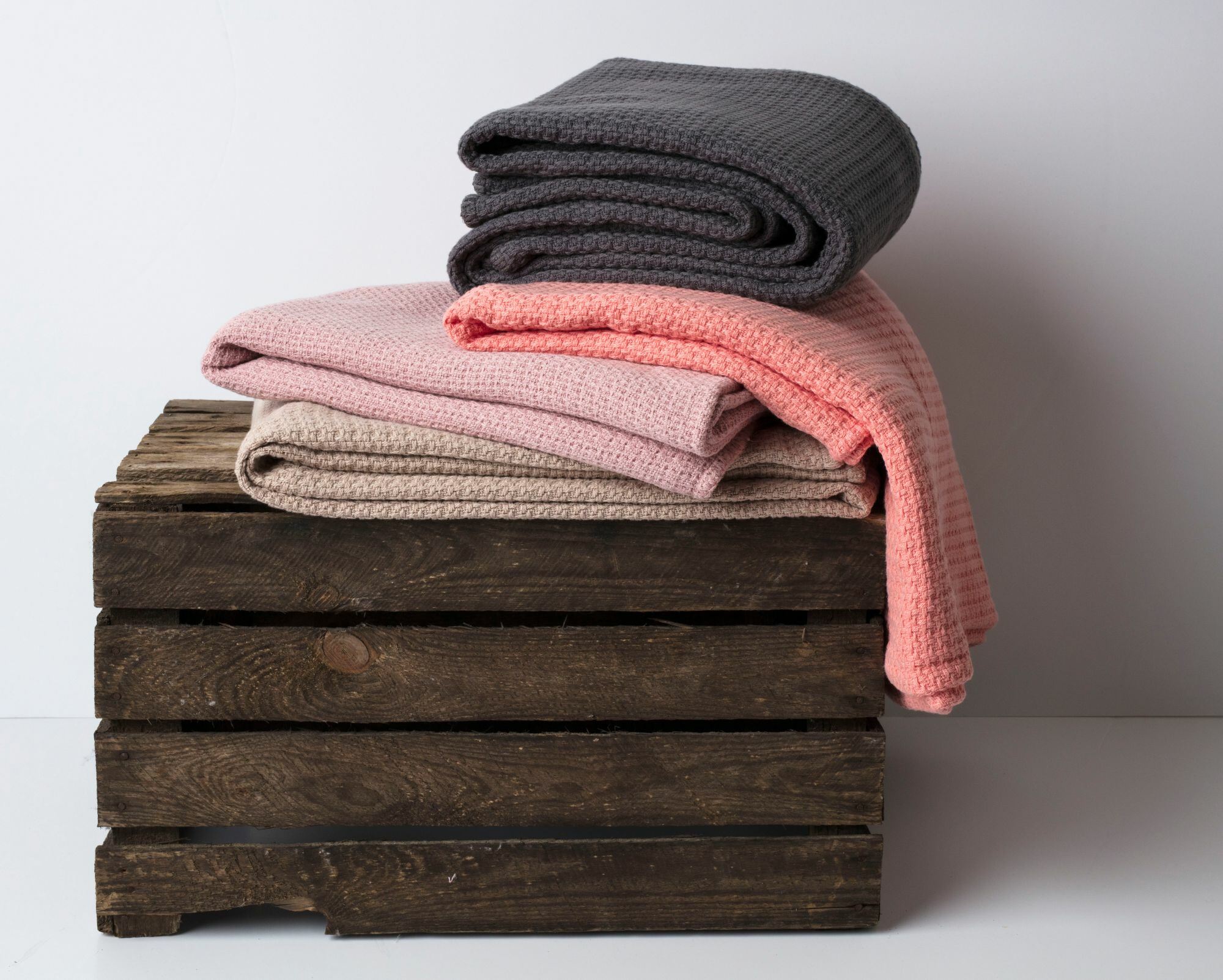 Other Bedding Accessories
When your child heads off on their own for the first time, it's important for them to have the ability to decorate their new space. Since space is usually limited in university rooms, bed accessories are a great way to spruce up their room without cluttering it up. You can also look for cushions that add a little pizzazz to an otherwise drab and dreary space.
Accessories like decorative pillows or throws are easy to add to any bed. However, you can also buy more functional bed accessories like cooling pillows or mattress toppers. These are particularly helpful in the warm summer months. Although they may be pricey, investing in a high-quality cooling accessory will ensure it lasts for the entirety of your child's university stay.
Another one of our favourite functional accessories is sheet clips, which attach to mattresses and sheets to keep them in place and are amazing for flat sheets!
FAQs
What size of bed linen should I buy for a university bed?
Usually, you can expect to find different bed sizes depending on the university accommodation your child will be staying in. Most university rooms either have single or twin-size beds. In some cases, you may even have a twin XL bed, which is slightly longer than the average twin bed.
Since the bed sizes differ, you should check with the university regarding your bed size. It's important to know exactly which size you'll have in your room to ensure you're buying bed linen that will fit your bed properly.
How many bedding sets should I buy my child for university?
When you're going to university, you'll want to pack lightly since storage space may be limited in your room. Ideally, you'll want to pack two single bedding sets, though, to ensure you have extra bed linen when the other set is being washed. That way, you'll have fresh, clean bed linen to use when you want to make your bed.
Can I buy my child a bedding set or should I buy bed linen individually?
You have the option of buying your child a bedding set, which can be a more affordable option than buying each item separately. A set usually includes a fitted bottom sheet, a top sheet, and pillowcases. You can add other bed linen to the set and mix and match different colours and textures. However, if you want your pieces to be more coordinated, a set may be the best choice for your child.
References
https://www.thestudentroom.co.uk/showthread.php?t=4025891
https://www.standard.co.uk/shopping/esbest/home-garden/bedroom/best-bedding-sets-for-university-students-a2944011.html
https://sleepypeople.com/your-going-to-university-bedding-shopping-list/
https://www.soakandsleep.com/blog/post/back-to-uni-checklist