Table of Contents
After a busy day, nothing quite beats the feeling of wrapping yourself up in a bundle of freshly ironed sheets. However, we all know how challenging it can be to get every crease out of your bed covers. Luckily we have just the guide for you!
Keep reading to find out how you can remove even the most stubborn of creases before you rest your head for the night!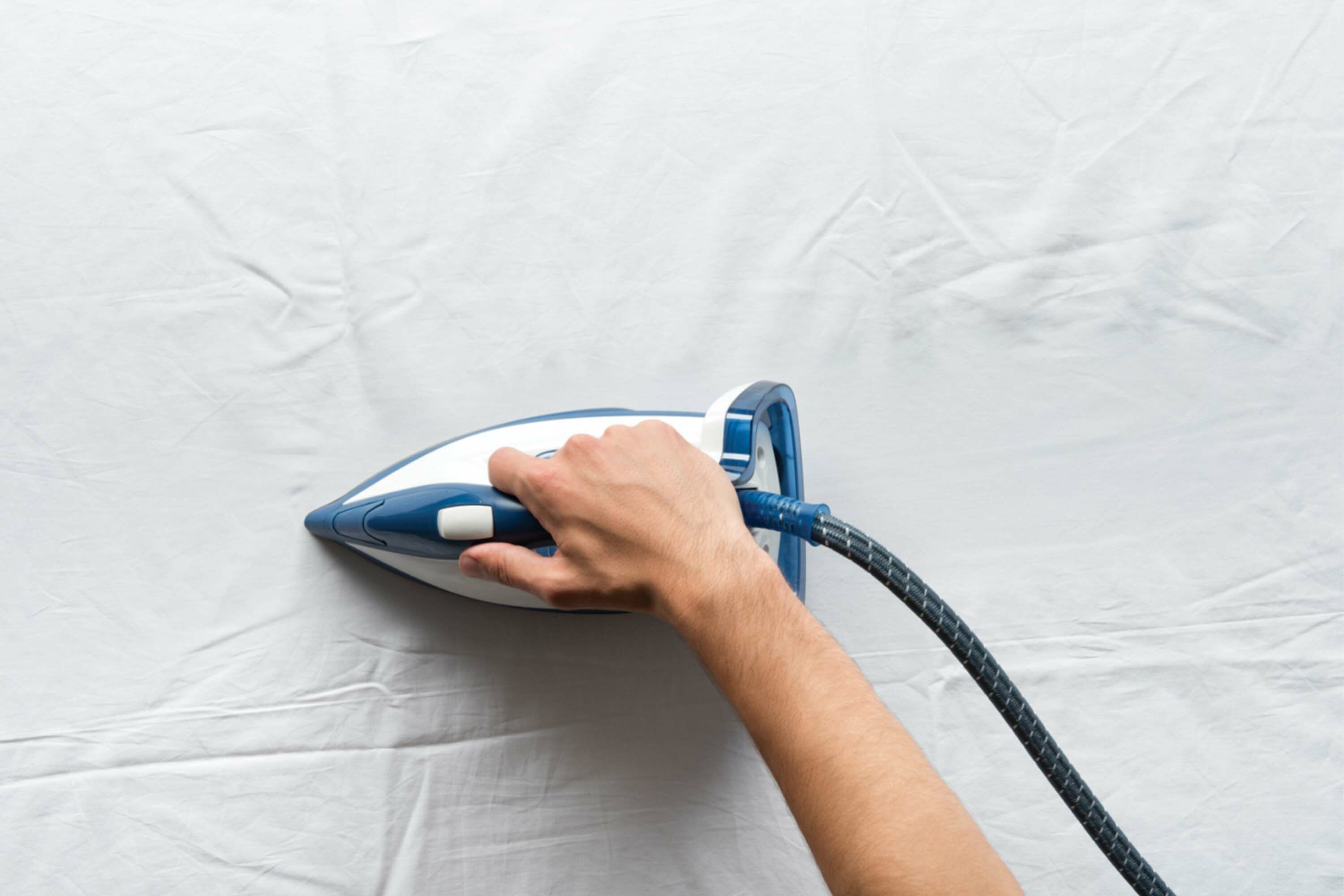 Tips For Ironing Bed Sheets
Start with slightly damp sheets
You may be tempted to begin ironing once your covers are dry. However, it can be a good idea to start using your iron on slightly damp sheets. This is because it is a lot easier to remove creases from a fitted sheet when it's still slightly damp.
Use a starch spray
If you want to ensure your sheets are wrinkle-free for as long as possible, you may want to consider using a starch spray. With starch spray, your sheets feel crisp, but not uncomfortably so.
This will help ensure that you don't need to iron your sheets every other day and can provide the highest levels of comfort when it's time to sleep!
Keep the iron hot
Generally, the best way to remove tough creases is to keep your iron at a fairly high temperature. Higher temperatures will loosen the fabric, and with enough pressure, even the most stubborn of creases can be ironed out.
Before you start ironing using a high temperature, we would always recommend testing your iron on a small section of your top sheet. You don't want to accidentally burn the entirety of your luxury hotel-style bedding!
Keep water spray on hand
A slight spray of water can help you get out any stubborn creases from your bedsheets. Most modern irons can be filled with water, which can then be sprayed at the push of a button.
However, if your iron doesn't feature a spray setting, consider grabbing a spray bottle. This works just as well as an iron and can help you get creases out of any top sheet.
Work in sections
Once you have started ironing, it's best to work in sections. By splitting your covers into a manageable size, ironing out creases will be far easier, and each section should be able to fit onto your ironing board.
When it comes to larger covers, such as double bed sheets, we would recommend folding your covers. The best way to do this is to fold crosswise!
Tuck fitted sheet corners together
Before you iron, we have found it incredibly helpful to tuck your fitted sheet corners together. You can then use the elasticized inside out corner as an anchor by wrapping it around the corners of your board.
This will help you keep your flat sheet in place and provide you with an easier ironing experience.
Consider running them through the dryer
If you are still struggling to remove creases from your bed linens and you own a tumble dryer, consider running your sheets through a quick spin. The high heat produced by your dryer and the tumbling sensation can be a great way to help remove creases from covers of all sizes!