Table of Contents
Imagine your bed as it is now but decked out as the ultimate snug retreat, just like those swanky hotel rooms you never want to leave.
That dreamy, super-cosy bed you've seen in magazine spreads and catalogues? It's not out of reach! With the right touches here and there, you can transform your bed into a cosy retreat, night after night.
We're talking about the fluffiest pillows, the snuggliest throws and the most luxurious-looking sheets.
Ready to turn your bedroom from 'meh' to 'marvellous'? Here are some expert tips!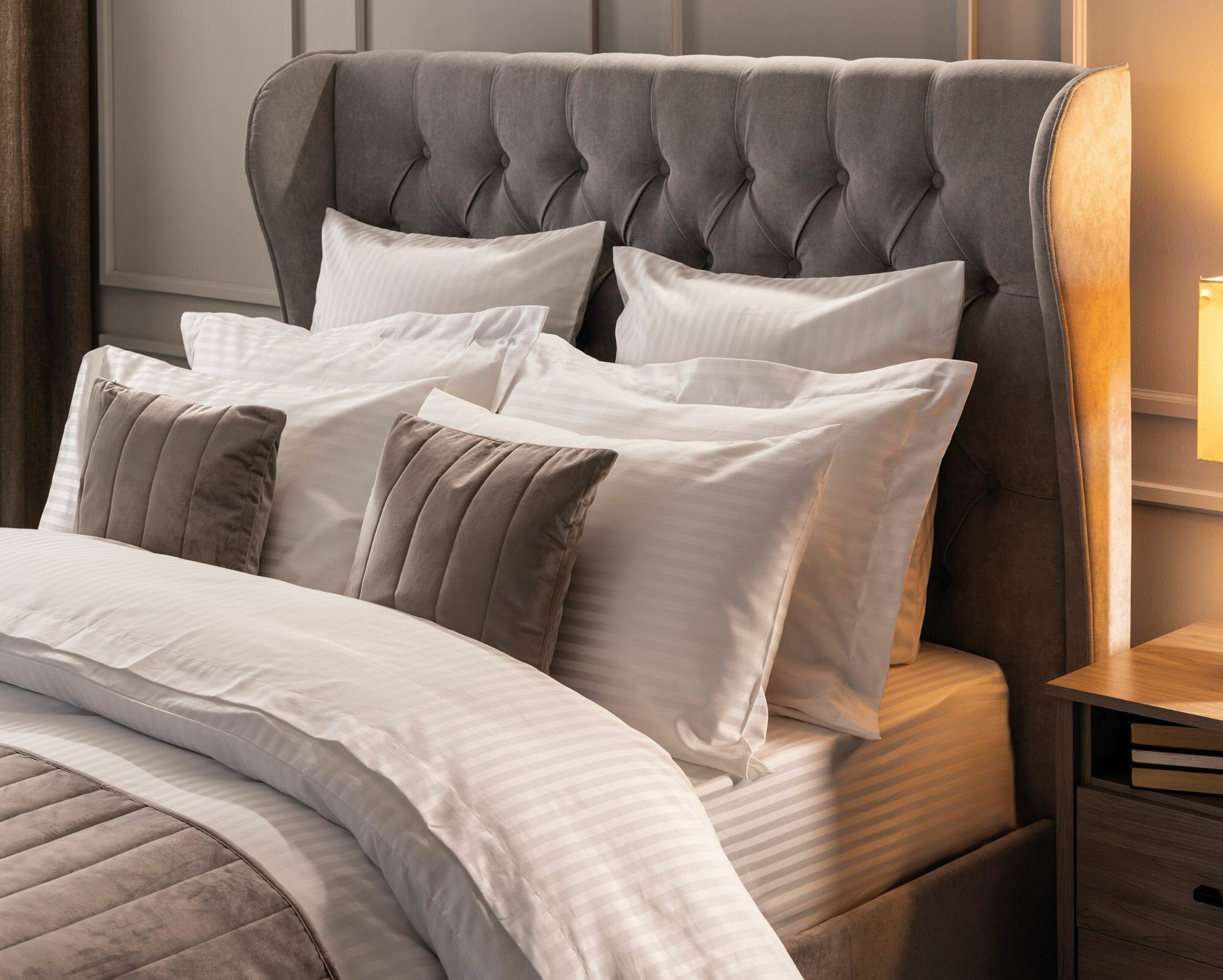 Starting with a neutral base, such as white bed linen, sets the foundation for a masterpiece. This allows you to get creative with throw pillows, runners, or even a patterned flat sheet.
Of course, that shouldn't stop you from going for a colourful duvet cover! It's up to you what style you're going for, but a neutral bedding colour always creates a more luxurious look.
When it comes to what your sheets are made of, you need to think long-term. Don't skimp on quality; good sheets are the secret to that 'ahh' feeling when you climb into bed.
For a luxurious feel, the 540 Satin Stripe bed linen is perfect. Made from 540-thread count Egyptian cotton, it brings that fancy hotel vibe to your bed. If you're all about the soft feel, you'll love the 450 Pima Cotton. This soft linen has a lustrous sateen finish that just gets better with each wash.
And for those who want the ultimate in bedding opulence, our collection of Egyptian Cotton 1000 range is the epitome of luxury.
Layer For Luxe Comfort
Creating a bed that's both luxurious and comfortable is all about layering. Start with crisp, clean sheets as your base - these are essential.
For a seriously inviting bed, a luxury duvet is a must - it adds an irresistible plushness to your bed. If you're dealing with warmer weather, look for a lighter, breathable duvet such as down or a down alternative that won't have you overheating.
Next, add a lightweight quilt or coverlet for a touch of warmth that can stand alone on a summer night or act as an insulator for the cooler months. A matelassé coverlet, in particular, is a wonderful choice. Featuring a woven, intricate fabric, it's the ideal finishing touch.
While continuing the white colour scheme adds brightness and a sense of cleanliness to your bed, feel free to play with colours to complement your room.
When choosing pillows, it's all about the right mix. For sleeping, pick what suits you - if you love a flatter pillow, place one on the bottom for catching z's and pop another on top for show. From Belldorm's pillow selection, begin with two large square pillows against the headboard, followed by two sleeping pillows for a blend of function and fashion.
Give your pillows a good fluff to breathe life into them. And, remember to turn the open ends inward for a tidy look that says 'luxury'.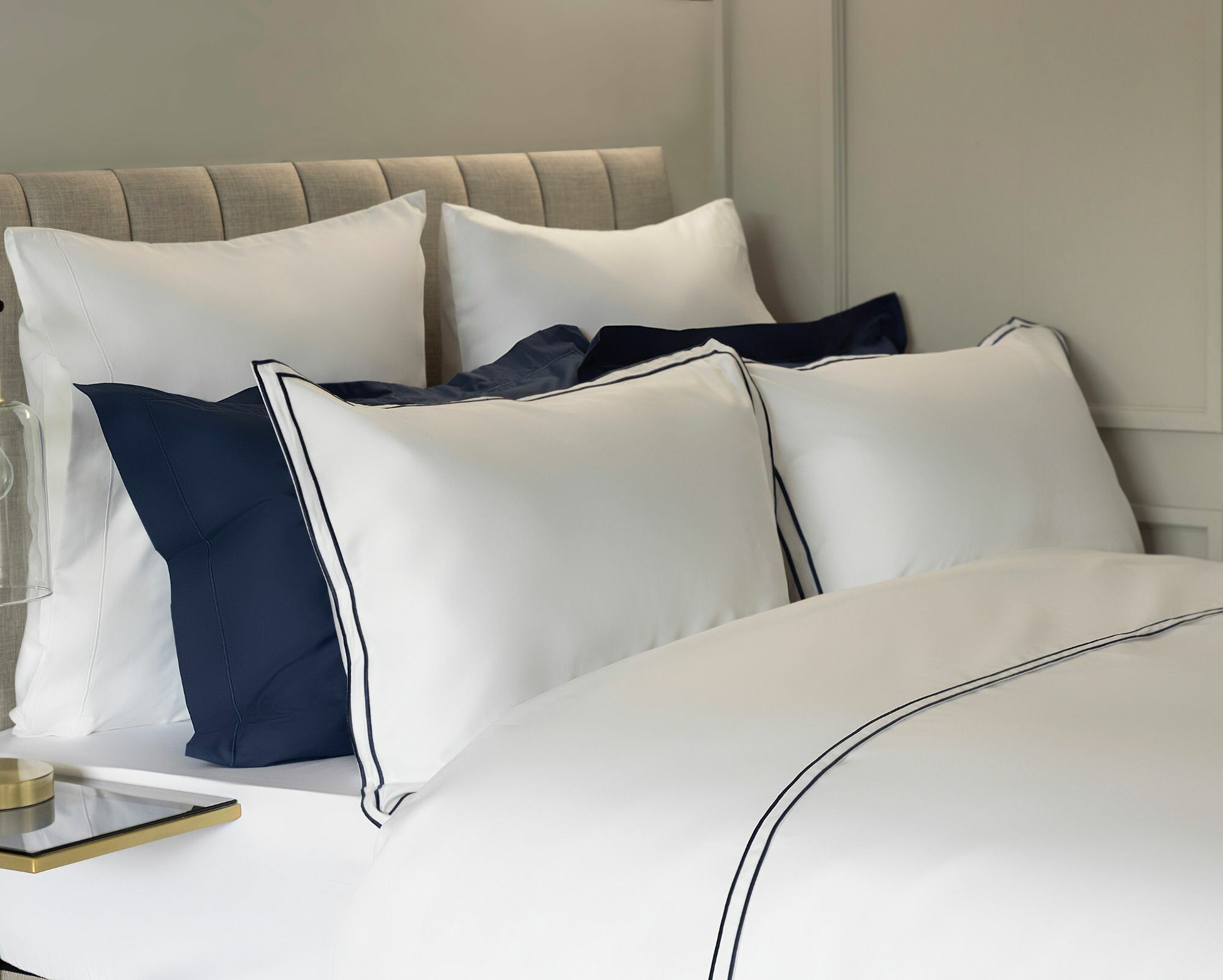 Elevate With Decorative Accent Pillows
Accent cushions are like the cherry on top of your bed's comfort and luxury. But remember, it's about quality, not quantity. You want to strike that perfect balance where your pillow arrangement looks intentional but not overdone - plush yet tailored.
When picking decorative pillows, keep your bed's overall look and the bedding in mind. Colours should either match or contrast your sheets and duvet cover to add layers of interest - creating either a subtle look or a splash of drama.
Mix up patterns and textures for depth that shows the bed was intentionally put together. Don't be shy to get creative, whether it be velvet brush, faux suede, quilted, or patterned.
The size and number of your throw pillows are equally as important. This will all depend on the size of your bed. A double bed will look balanced with two square or boudoir cushions, while a queen or king looks complete with three square cushions and a single lumbar cushion in the front.
You don't need to be too precise with it - a throw casually draped over a bed corner suggests a relaxed, live-in charm. You can toss it diagonally for a relaxed vibe, lay it straight for a sleek finish, or fold it at the foot of your bed for a more structured look.
Whether it's waffle, quilted, sherpa, or fleece, the throw you choose should look and feel like a natural extension of your bed's personality.
Dress The Bed With A Runner
Think of a bed runner as the final touch to your luxurious bedroom masterpiece. It's that last detail that elevates your bed from everyday comfortable to chic. It's a simple touch, but it pulls the entire room's aesthetic together with a ribbon of colour or texture.
With a variety of bed runners available, it's easy to find one that adds extra flourish that transforms your bedding from simple to stunning. They work wonders for elevating white linen with a pop of colour or adding texture to colourful luxury bedding.
And they're practical, too! A bed runner acts as a cosy extra for cooler nights and is just as easy to cast aside when the temperature climbs. It's practical as well, serving as a protector of your duvet cover and sheets.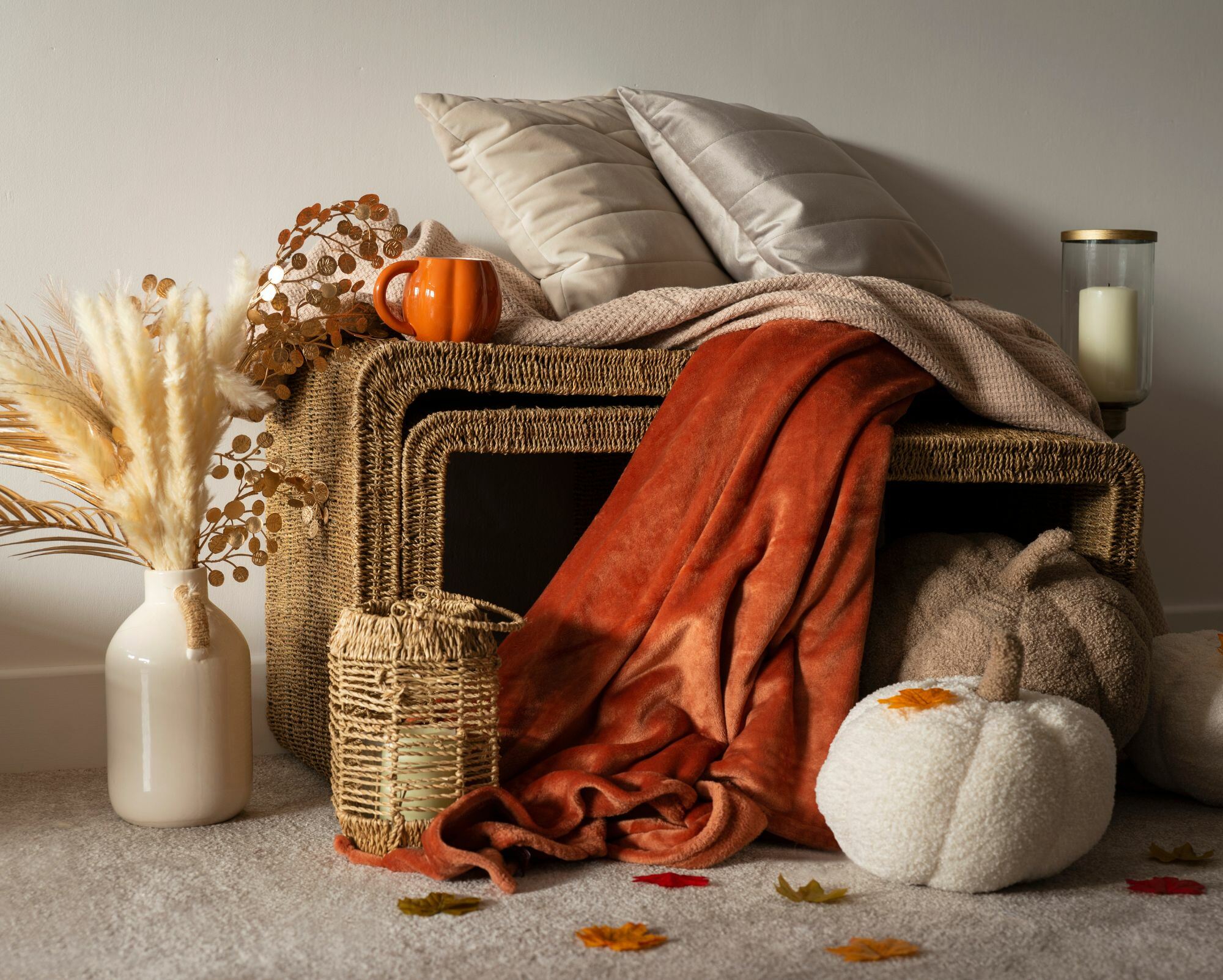 Start with the headboard or the bed frame. If you like to sit up and read or work, a padded headboard is both comfortable and stylish. Alternatively, bed frames - whether wood, metal or padded - can work wonders for creating a luxurious look.
Next, move to your nightstand. A couple of books you love, a candle, or even a small plant can make a room feel like your own peaceful spot.
Don't forget the walls - hang some art or decorations above the bed. Good lighting also matters. Warm light, in particular, can make your bedroom feel more inviting.
Final Thoughts
Achieving that luxurious, 'sink-into' bed is all about smart, simple choices.
Begin with high-quality bedding that feels as good as it looks. Pillows - plenty, but not too many - add both comfort and decorative flair. Layering throws and runners can add texture and create a more 'lived-in' look.
Ultimately, the goal is to create a bed that looks inviting and feels amazing - one you want to bellyflop into after a long day!
Let Belledorm help you in selecting pieces that promise a good night's sleep.