Table of Contents
Bed linen is a household essential because you need to change it once a week to keep your bed free from dust mites and bed bugs. However, there are a number of challenges to storing bed linen; you need to make sure the linen is neatly and conveniently stored and kept in a dry and clean environment.
Here, we're going to cover some tips to help you keep your linens neat and organised - hastily-folded sheets will be a thing of the past!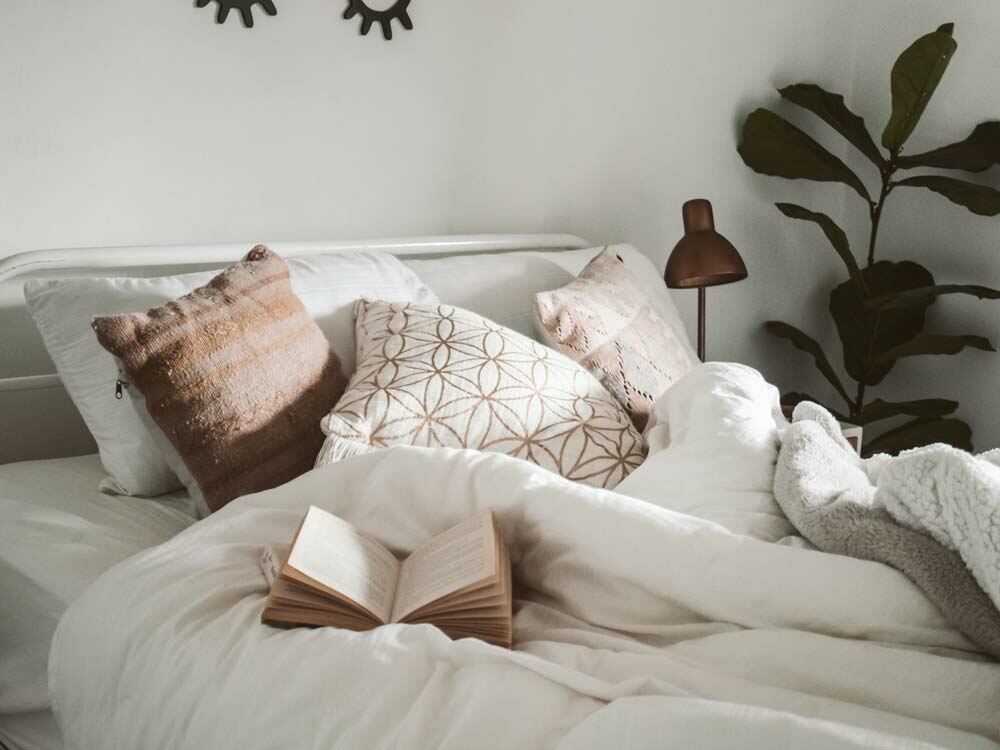 Before You Start
If you have recently moved into a new home or need to re-organise your small double bedding to downsize or accommodate someone, it's a good idea to arrange your bed linen to know how much room you have in your linen closet.
Clear out your bedding cupboards
The first thing you must do is identify the linen closet and ensure that it's fit for your purpose; if you put other things into the linen closet for storage, it can create unwanted odours and clutter. So, identify the linen closet and spend time clearing it so you can prepare the area for storing new items.
Donate/throw away things you don't need
Preparing a dedicated linen closet is an excellent idea and one of the first things you should do when you move into a new home. But if you're downsizing, it's a chance to throw out some old linen and towels that you no longer use. Alternatively, you can think about donating the linen to a charity shop if it's good quality.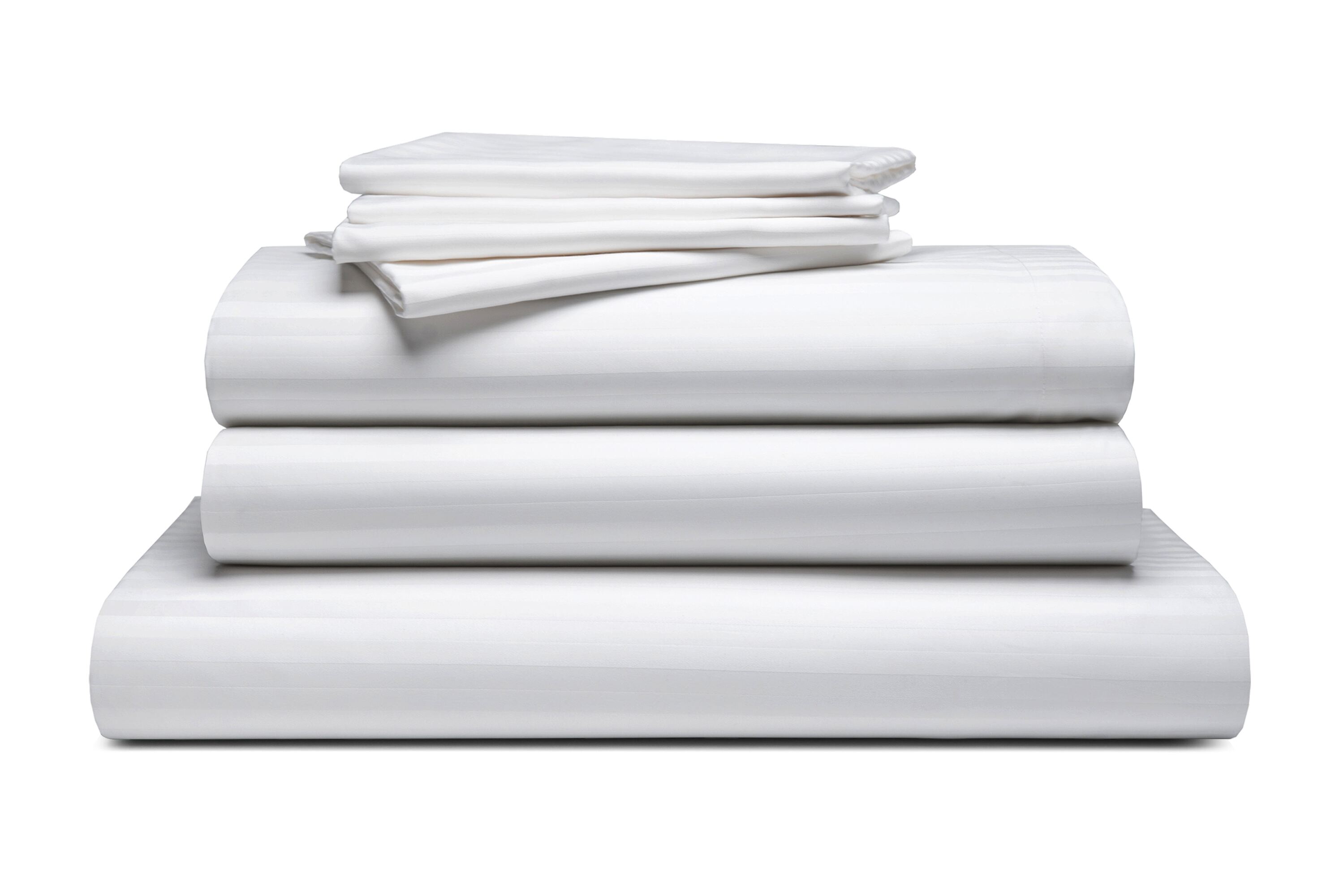 Organising Bed Sheets: Tips & Tricks
Learn how to fold a fitted sheet
Double your storage area in your linen closet by learning how to fold fitted sheets. Hastily-folded bed sheets are notoriously wasteful when it comes to space, especially flat bed sheets that are difficult to fold. However, by following the guidance in this video, you can fold your fitted sheets quickly.
Put similar items together
Where is the fresh pillowcase when you need it? Is it really underneath the pile of bath towels or the spare duvet covers? If you organise your cupboard, it makes it easier to find what you need as soon as you open the closet door when it's time to change the sheets.
Maximise your shelf space
Closets don't tend to have dividers which is good if you have large items like duvets to keep but not so good if you want to maximise the use of the space. By installing some dividers or shelves, you can separate your bed linen from your towels and other items, making them easier to find and allowing you to keep more in your cupboard.
Use boxes, bins and racks
Remember, you are not limited to linen closets; there are a variety of ways you can create more space in your home by using fabric bags, boxes, bins, and racks. If you don't have drawers under your bed, for instance, why not buy some storage boxes to put there instead? Simply pull them out when you need fresh linens.
Label your shelves
If you don't want everything to pile up on the closet floor and have to wade through fitted sheets and pillowcases every time you need something, then label your shelves and keep things organised. Labelling shelves not only ensures you know where everything is, but it also makes it easy for others to use.
Keep your most frequently used items within easy reach, so you don't have to rummage through your linens when you're looking for your favourite set.
Store sheets inside pillowcases
If you want to increase the size of your storage area and keep your linen fresh for longer, then consider storing the sheet sets inside pillowcases. This is a neat trick that keeps your linen organised and fresh for longer and allows you to store sets together easily.
Use under bed storage
Under-bed storage is standard for some styles of bed; however, many beds don't have any double bedding storage. What tends to happen is that the underside of the bed becomes cluttered, and the space is wasted. You can buy storage boxes online to store beach towels or spare pillows for easy access.
Wash sheets regularly
It's essential that you wash your sheets regularly to prevent the build-up of dust mites and their faecal matter. It's a myth that dust mites bite, but they can cause breathing issues and skin irritation if you don't wash and fold sheets at least once a month; however, once a week is recommended for hygiene.
Dry sheets fully before storing
Remember, the sheets you store in your linen closet need to be dry; if they are not, it will create a musty smell and mould in the worst cases. Mould is something you don't want in your linen closet; mould produces spores that are bad for your breathing.
Use a moisture catcher
Even if you think your sheets are dry and ready to be kept, they might still contain some moisture that can affect the quality of air in the linen closet. One useful technique is to use a moisture catcher, a small device that extracts any excess moisture from the air and ensures your closet is clean and dry.
You can also use baking soda and cedar blocks to trap moisture in your closet.
FAQs
What's the best storage space for bed sheets?
There are many places where you can keep your single bedding set; for instance, you can store them in cupboards, closets, drawers, and under the bed. However, the main thing is that the storage room is clean and free from odours. For convenience, it's a good idea to store king size bedding underneath.
How can I make guest room sheets look nice?
A guest bedroom for visitors staying at your home is a great idea; the trouble is that many guest bedrooms start to look unused and become musty. That's not the impression you want to give off, so make your linen look nice by rolling it up and tying it with a ribbon, or use super king bedding for a luxurious feel.
What should I do if my linen cupboard is musty?
If you open your laundry cupboard and you're met with a musty odour, it's time to act; a musty cupboard makes your fresh linen smell bad, increasing your workload. The good news is there are various ways you can improve the smell - try a de-humidifier or some lavender bags.