Prepare your bedroom for longer days and warmer nights with our top tips.
Revamp your room for summer with lighter bedding, brighter accessories and a little help from mother nature.
1. Keep rays at bay
Sunrise comes early at this time of year, with daybreak on the Summer Solstice arriving before 5am. Make sure your sleep isn't disturbed by sunlight by investing in blackout curtains or blinds. The furnishings prevent the longer days from creeping into your room before you're ready to wake and are available in a range of colours to suit any décor. Remember to measure up carefully before buying and include any overlap you might need at the bottom of your windows.
2. Ditch heavy duvets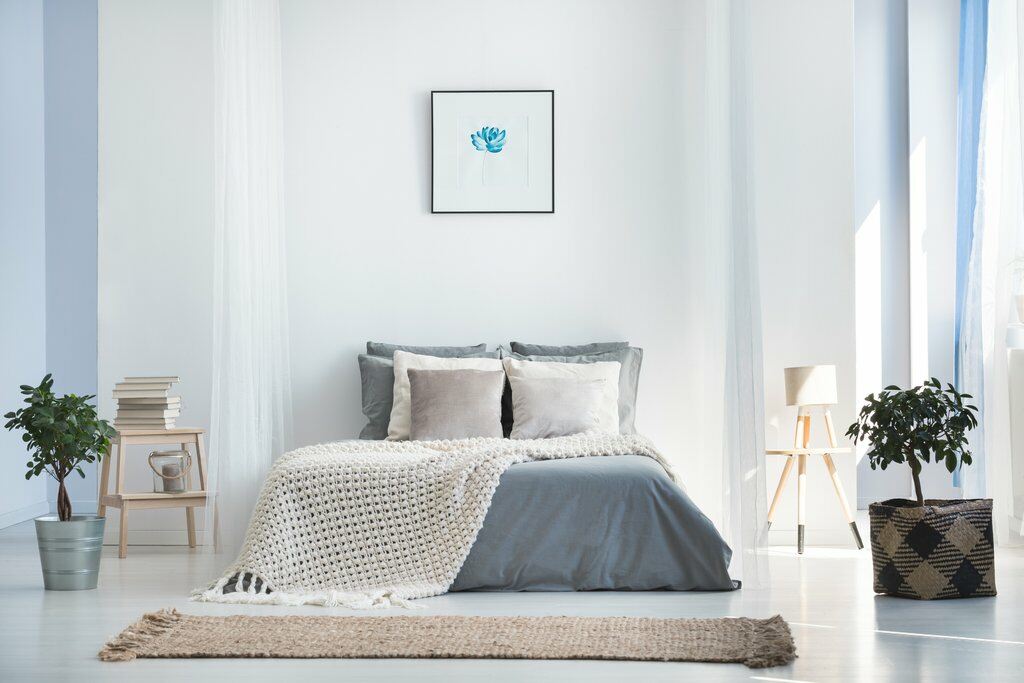 We've all experienced a rough night's sleep as we try to manage our temperature in bed and changing duvets can help us stay cool in the summer months. Swap your higher tog bedding for something lighter, we recommend our Embrace Silk Filled Duvet and look for breathable fabrics to encourage ventilation. Children's bedding should be a top priority as little ones are prone to overheating while sleeping.
3. Bring the outdoors in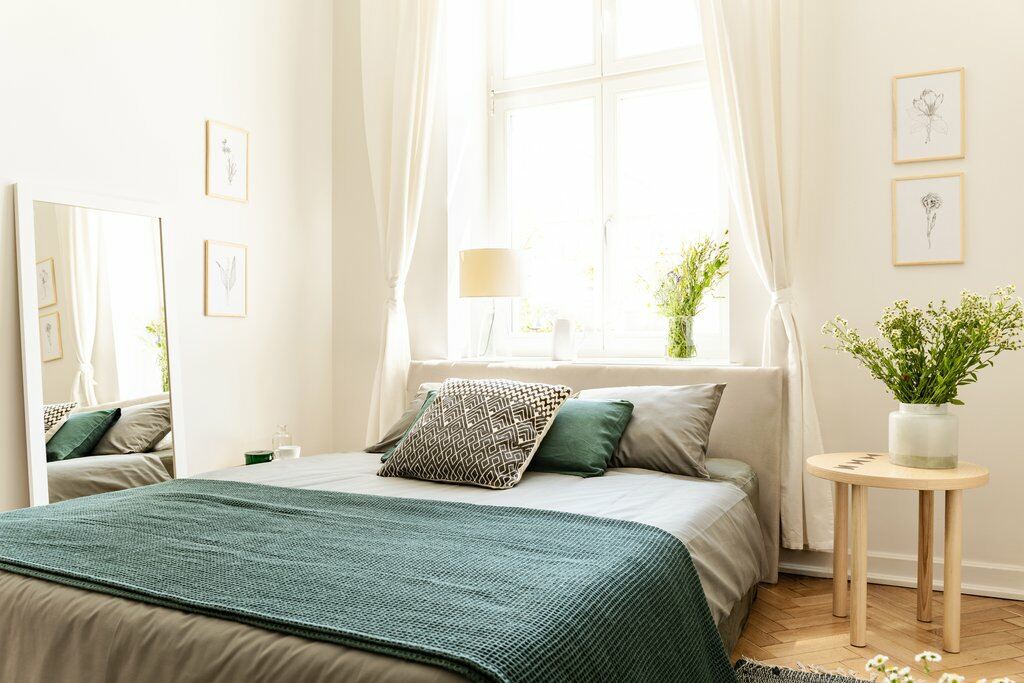 Freshening up your room with flowers is a great way to enjoy nature from the comfort of home. Try vanilla and lavender for their stress-relieving smells or ivy and aloe vera for their air purifying qualities. If you like fashion as well as function, you could always go for flowers that match their surroundings with pretty petals and complimentary colours.
4. Add cool colours
Darker hues are perfect when creating a cosy winter retreat, but the shades can become an unwelcome heat trap during the summer months. Pastels, ivories and creams create the illusion of space and adding them to your room doesn't have to mean spending large sums of money on an expensive overhaul. New throws, pillow covers, and plants are an easy way to inject cool colours without breaking the bank. Our 100% Cotton Percale 200 Thread Count sheets which come in light pastel colours will ensure you remain cool all night long.
5. Let your room breathe
Spring may be associated with decluttering, but the warmer summer months are also a great time to create space. Shift unnecessary items away from your bedroom to allow air to travel through the room and keep things cool. Maybe add a fan to match your décor and provide a refreshing breeze and move any furniture blocking natural light to make the most of your summer-ready room.