Table of Contents
Our beds are a sanctuary from the outside world for many of us. There's nothing quite like a sleep in your own bed. It is a place to relax and retune after a tough day at work.
It's also a place where we spend up to one-third of our lives. Therefore, comfort and cosiness are key. After all, you don't want to spend 8 hours in a bed that's mediocre, or worse, just downright uninviting to be in.
Unsure of how to ramp up the cosy factor when it comes to your bed? Belledorm has your back. Read on to find out how to achieve a slumber haven with our top tips for creating a cosy bed.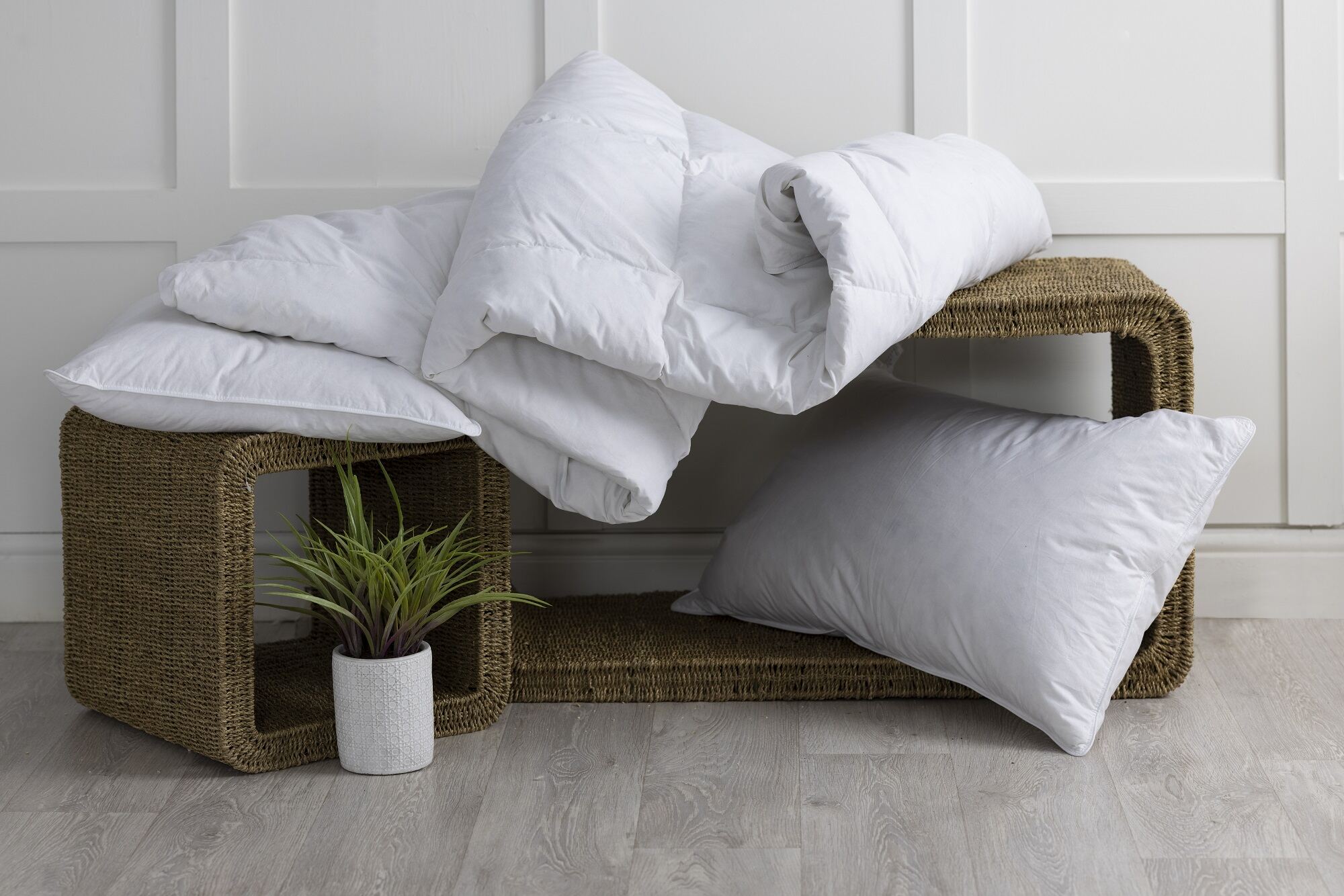 Top Tips For Creating A Cozy Bed
Below, we have a range of creative ideas to have your bed looking and feeling amazing in time for lights out.
Throw Pillows
Throw pillows add texture and layers to your bed, making it look more like the luxury you'd be used to in a swish hotel. Accent pillows also have the added benefit of giving you something to cuddle up to in the cooler months.
If you sleep alone on a larger bed (anything from a Queen bed up), you can move these to one side when it is time for bed. Or, if you have a smaller bed or share one with a partner, these can be moved to the floor and replaced on the bed in the morning - ready to look inviting for the next night's sleep.
Mattress Topper
A mattress topper can turn a mediocre bed into a cosy bed in no time. As well as creating extra comfort, a topper will increase the longevity of your mattress. All you need to do is place it on top of your matters and under a flat sheet, and you'll have a bed that feels just like new.
Comforter
A down comforter will feel completely lightweight while providing you with your own personal cocoon to cruel up in. When you make your bed in the morning, you should neatly fold it into a Z shape and place it on the bottom of your bed. It will help to create a well-thought-out and enticing layout come your next bedtime.
Fluffy rugs
A fluffy rug is an absolute must if you have hard flooring. There's nothing worse than getting up in the middle of the night only to forget to put your slippers on and get a jolt of sharp coolness running across your feet from the chilly floor.
A fluffy rug is great for not only protecting your feet but also adding an extra layer of sumptuousness and sophistication to your bedroom. They also feel lovely to walk on!
Even if you have carpeted flooring, stepping onto a small textured rug can make getting out of bed at least slightly more appealing!
Comfortable pillows
Ensure your sleeping pillows are the exact match for your sleeping position, as well as the correct balance between form and fluffy. If, for example, you sleep on your back, you'll probably want a pillow with medium firmness. If you sleep on your tummy, a softer pillow is best.
Ensure you purchase brand-new pillows at least every two years. Even the best quality pillows have a tendency to lose their feel over time, so ensure a great night's sleep by investing in a new set of pillows (and a new duvet insert) every couple of years.
A reading nook
Reading nooks are becoming increasingly popular, but how do you help your bed to become a makeshift reading nook? It's simple.
Ensure you have at least one bedside table complete with a lamp, or consider a wall-mounted feature. A small floating bookshelf around or above the bed is a great way to store a few of your favourite reads and have them close at hand. Why not think about adding some white twinkling fairy lights for a subtle splash of warmth?
Consider a headboard
If you enjoy watching TV or sitting up in bed reading, consider a padded headboard to make doing so much more comfortable.
And, the best part is, if you are crafty, you can make your own with a bit of upcycling know-how. If your artistic skills are lacking, you can buy your own from a bed store or even check online listings near you for a secondhand one.
Lighting
There's so much more to being cozy than bedding and pillows. As we briefly mentioned earlier, lighting most certainly has its place. Think strategically here; where do you need the lighting? Do you require big lights, a lamp or even a set or two of fairy lights?
When it comes to bedrooms, soft lighting is always better than harsher lighting, which can trick your brain into thinking it's not time for bed yet and potentially keep you awake. Soft lighting creates an elegant ambience and an oasis of calm in just about any style of bedroom.
Warm neutrals
A bedroom filled with neutral colours and subtle hues will showcase not just your bed but the entire bedroom as a calming location.
You may want to have your bedding match your walls in a subtle cream colour, or you might decide to take a completely different direction when it comes to your bedding. The joy of neutrals is they go with practically anything. So, feel free to play about with pops of colour when it comes to your duvet cover and pillows.
You might want to invest in some new bedding to celebrate your bedroom makeover and feel luxurious at the same time. Whether it's white bedding or a duvet cover dotted with bright, vibrant colours, some new bed linens can make your bed feel like a trip to a boutique hotel.
Chunky knit blankets
In the colder months, what could be cosier to fall asleep under than a big chunky woollen blanket? You could even knit your own or get the kids to help make a creative design that you can keep for years to come. You'll also find lots of these woollen blankets both on the high street and online, in a range of styles, colours, textures and designs.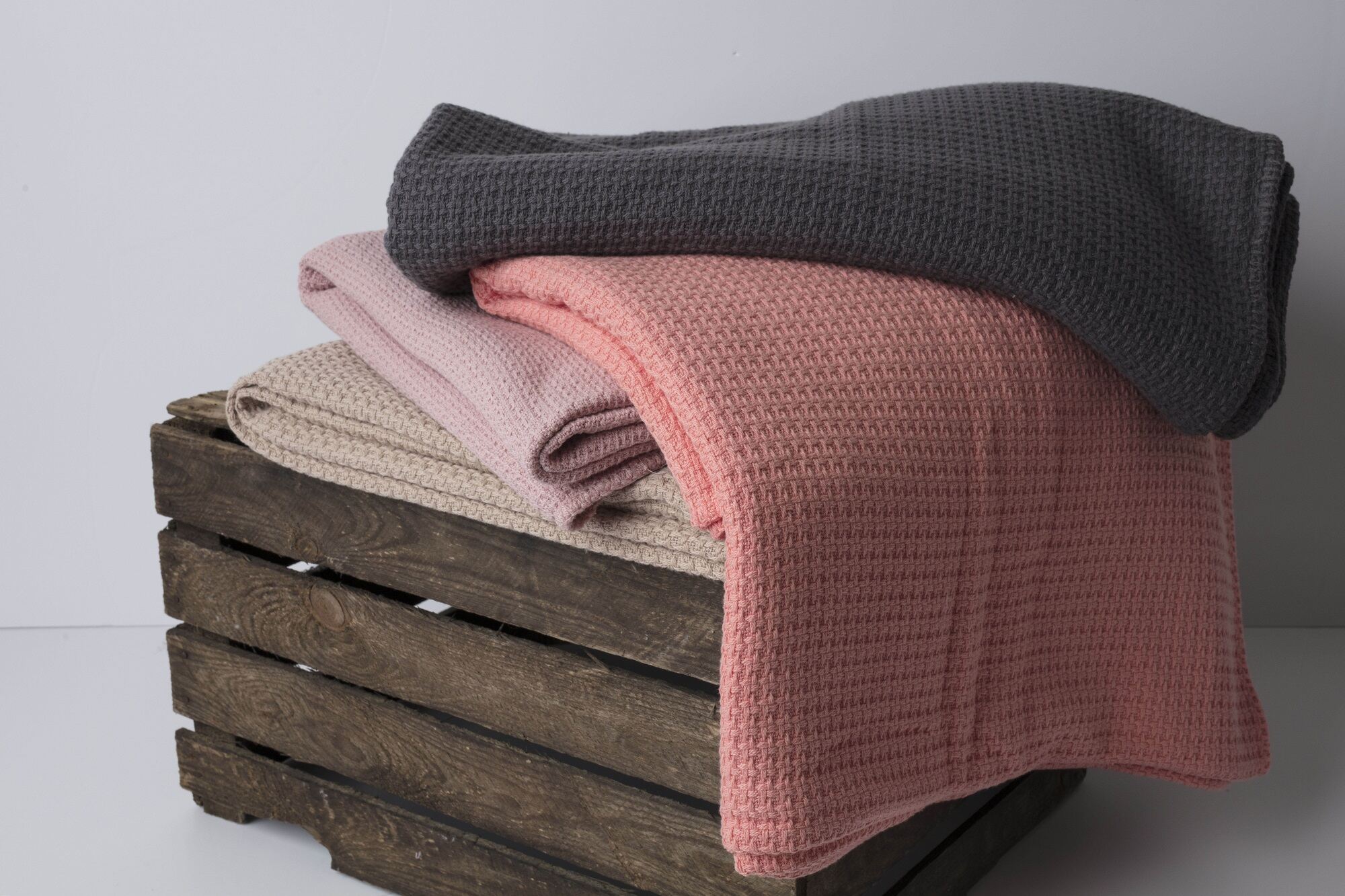 The Benefits Of A Good Night's Sleep
Of course, the end goal of making your bed as cosy as possible is to ensure a good night's sleep. While we all know that sleep benefits us, not everyone will be aware of why a good night's sleep is so important to us.
Before you think it might not be worth giving your bed a cosy makeover, let's explore why it is so important.
Maintain a healthy weight
Yes, really! Keeping a healthy weight is directly correlated to having enough sleep. When we don't get all the sleep we need, it can slow our metabolisms, meaning the pounds begin to pile on.
Keep your focus
Getting between 7-9 hours of sleep each night means we awake feeling revitalized and ready to take on the challenges of the day. Sleeping soundly allows you to stay focused and on track, with lack of sleep contributing to difficulty concentrating.
Improve your mood
Think back to when you last felt irritable. Could it be possible you didn't sleep well the night before? Sleep disturbances are one of the major causes of irritability and losing your cool.
Lower stress levels
Sleep can greatly reduce the stress levels in your body, leading to a healthier cardiovascular system and improved mental health.
Live longer
Less sleep is associated with a shorter lifespan, whereas those who get the recommended required amount of sleep live longer.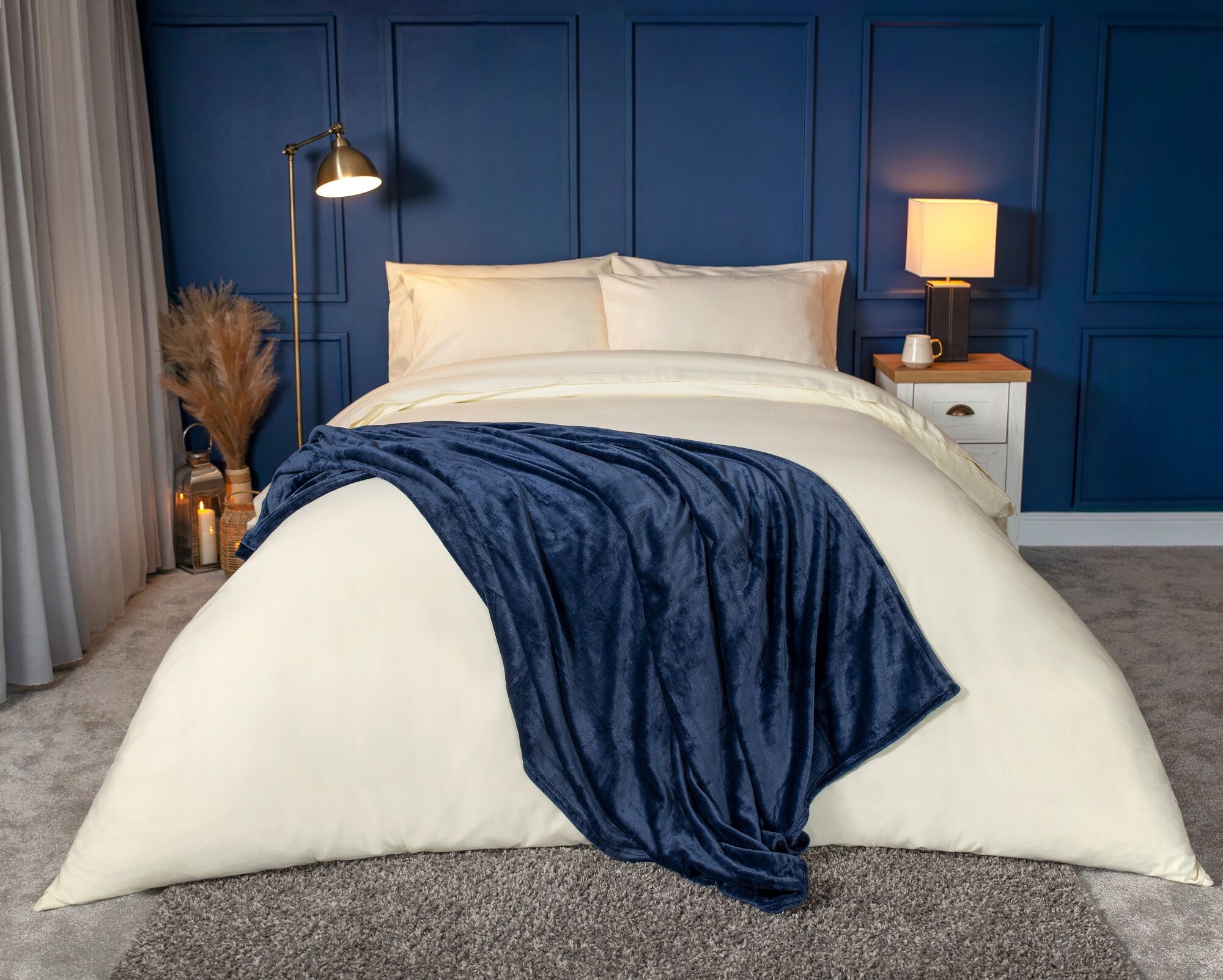 Create The Perfect cosy Bed With Belledorm
At Belledorm, we have about everything you could want to transform your bed into the haven you deserve. We have a wide collection of mattress toppers, luxury sheets, plump sleeping pillows, and super-desirable throws so that you can enjoy uninterrupted Zzzs in the most tranquil of settings.
Why not check out our website, so you can drift off to Dreamland in the lap of luxury?
FAQs
How can I keep my sheets looking cosy and inviting for as long as possible?
While it's advised that you change your bedsheets once a week, many of us don't have the time to do so - or simply forget. Rolling back your duvet to air your sheets an hour before bed is a great hack to keep them smelling and feeling fresh. You might also want to use a linen spray, which can make them smell like they've just come out of the dryer.
How can I stay warm at night?
With rising energy bills, you will likely not want to leave your heating on overnight. For extra warmth, we suggest simply using extra blankets. An electric blanket is a great investment, and we have a great selection of them.
Depending on how low the temperature gets, lots of additional thinner layers can work better than chunkier throws and blankets. If you're a big kid at heart, microwavable plush toys are a great idea to keep warm during cooler nights. And don't forget that trusty hot water bottle, too.
The Bottom Line
We hope you enjoyed our top tips for creating a comforting, cosy bed for a blissful night's sleep. Remember, sleep is vitally important, so you need somewhere warm, calming and relaxing to get the required hours of sleep you need.
So get creative and inject some happiness and soothing vibes into your bed - your body and mind will thank you for it.