Table of Contents
The 10 Most Expensive Bed Sheets In The World
1. Charlotte Thomas Bespoke bed sheets
The Charlotte Thomas Bespoke bed sheets come in at number one and reign supreme as the world's most expensive bed sheets. These sheets feature 22-karat gold that has been meticulously woven into Merino wool fabric. They are also backed by silk jacquard and blended with 1,000 thread-count Egyptian cotton sheets for unmatched luxury.
Each of these sets is custom-made, which means you won't find them on any retail shelf. Instead, you'll need to order them directly from the manufacturer. Additionally, each set of bed sheets takes around 12 weeks to complete, so you'll need to be prepared to wait.
Despite its price tag, the comfort and elegance of these sheets is the ultimate choice if you're looking for the finest bedding.
2. Sferra Giza 45 Luxe Fitted Sheet
The Sferra Giza 45 Luxe Fitted Sheet is one of the kings of luxury bed sheets, and it's not hard to see why. These expensive bed sheets are meticulously crafted and only use 100% solid Egyptian cotton that is sourced from Italy. This opulent fitted bed sheet is a rare find and is renowned for being lightweight and durable.
The lush sateen weave creates a gorgeously smooth feel with a rich texture, making it highly sought-after by fine linen connoisseurs. While it comes in king and queen sizes, this bed sheet is made-to-order and non-refundable. Additionally, it has a lead time of six to eight weeks, which only adds to its exclusivity.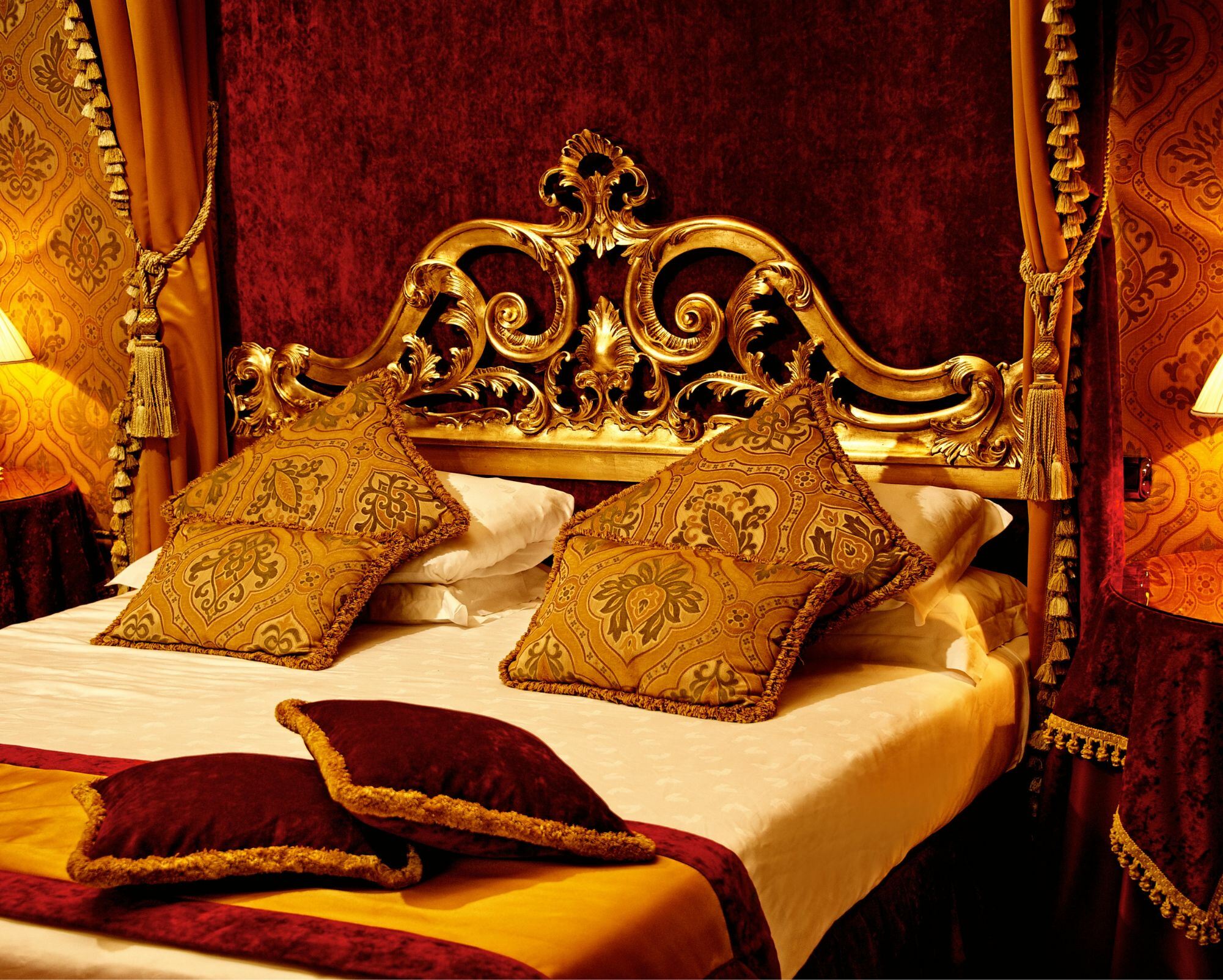 3. D. Porthault Jours De Paris
The D. Porthault Jours De Paris debuts as the third contender for the most expensive bed sheets on the market. At approximately £1,500, it's the epitome of luxury bedding. These bed sheets are crafted from magnificent percale, which is a distinct type of cotton weave and a very fine fabric. They have a firm, tight texture that only makes them feel more luxurious and durable.
The D. Porthault Jours De Paris bed sheets are accessorised with intricate hemstitching details that often use green threads for a pop of colour. These cotton sheets have a stunning sateen weave and an elegant white tone that exudes opulence. This bed sheet set also comes with shams, pillows, and duvet covers.
4. Frette Hellas Seaweed Border
The Frette Hellas Seaweed Border bed sheets are another of the most expensive bed sheets on offer today, with only the most elite linen enthusiasts claiming to own them for themselves. The bed sheet is expertly crafted in Italy and showcases exceptional attention to detail.
The Frette Hellas Seaweed Border bed sheet features an ocean motif with seaweed pattern borders and sea anemone designs on the top sheets and shams. It's also woven from cotton sateen, giving it a velvety texture that makes for a comfortable night's sleep.
5. Frette Cotton Sateen 1,000 TC
Crafted from the finest extra-long staple Giza 45 Egyptian cotton, the Frette Cotton Sateen 1,000 TC fitted bottom sheet stands as a testament to just how luxurious your sleep can be. This bed sheet is available in both traditional and milk-white styles and has equal levels of plushness and cosiness.
It's not a secret that Italian sheets are often the most expensive, and this bed sheet just further proves our point. Woven into a smooth 1,000-thread count sheet, the long-staple cotton promises a serene slumber. As part of Frette's Ultimate collection, this Italian-made bedding is the ultimate bed sheet for rest and relaxation in style.
6. Savior The Trellis
The Trellis 600 bed sheet set is a one-of-a-kind, opulent creation that was designed exclusively for Savior. The Italian jacquard fabric shows off the iconic Trellis ticking pattern, which was created by Lady D'Oyly Catre over a century ago. This 600-thread count set exudes sophistication with its subtle lustre and modern Cambridge style.
Although the bed sheet is crafted in England, the linens are a direct result of Italian fabrics and craftsmanship. Perhaps what makes this such an understated beauty is the gentle pattern that catches the light as the bed sheet moves. And, when you climb into bed and unwind, you'll truly understand what sets this bed sheet apart. It's pure perfection!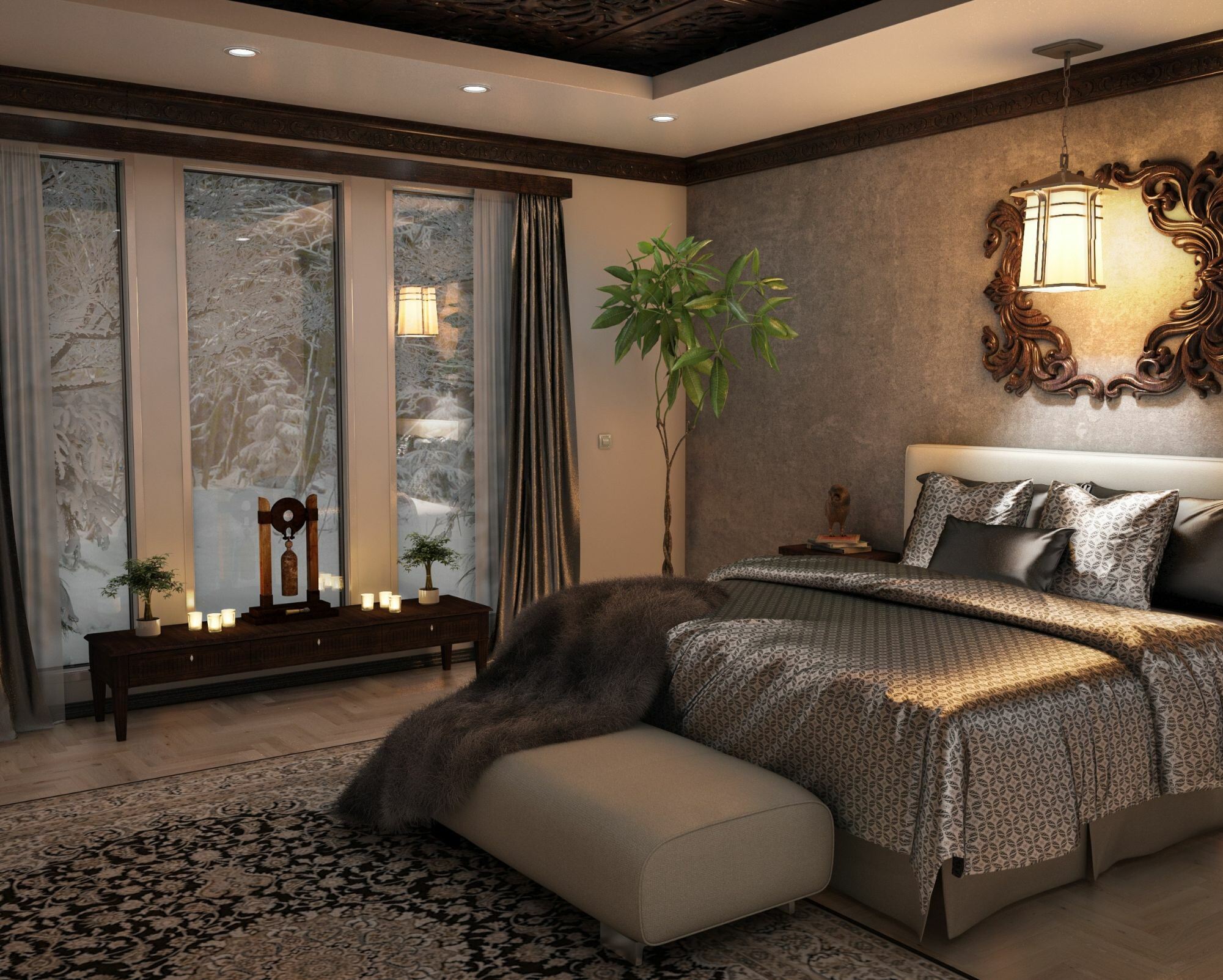 7. Millesimo by Sferra
The Millesimo by Sferra may not be as expensive as some of the other bedding on this list, but it still comes with quite a high price tag. Crafted in Italy, this bed sheet is spun from solid Egyptian cotton and boasts an impressive thread count of 1,020 per square inch.
Sferra is renowned for their quality and attention to detail. This couldn't be more true when you take a closer look at the bed sheet, which should have a handcrafted letter for each individual sheet that they make. Like most of its counterparts, the Millesimo is made to order. Again, this only adds to the exclusivity of these Egyptian linens and only makes people want them more.
8. Dreamsacks Seamless Silk
Ranked as the eighth most expensive sheet is the Dreamsacks Seamless bed sheet. These sheets claim to be softer than the best thread count cotton sheets, and since they're high-quality silk sheets, we're inclined to believe it.
The Dreamsacks bed sheet features charmeuse trim and amazing silk channelling on the hem. Additionally, it employs a special satin weave that is extra glossy on one side and has a matte finish on the other. This is only achieved by pre-manufacturing silk washing with sand. Designed for quality and durability, these sheets are also sure to catch your attention with their velvet trim and satin weave slope.
9. Sferra Milos Seamist Egyptian Cotton Sateen 1020 TC
Securing the last spot on our most expensive bed linens list is the Sferra Milos Seamist Egyptian Cotton Sateen 1020 TC bed sheet. At around £468 for the set, this bed sheet is made from the highest-quality Egyptian cotton sateen and stands out for its unique 'gossamer yarn' texture. This texture is extremely similar to the soft threads of spider cobwebs.
These sheets are also made in Italy (like many others on our list) and have an intricate hemstitch border design. Available in ivory and white, the Sferra Milos sheet combines elegance and aesthetics for the perfect bed linens.
10. Waterbed Egyptian Linens
The Waterbed Egyptian Linens 1500 bed sheet is one of the most 'affordable' expensive linens on our list. Made from opulent Long Staple Giza Cotton, which has interestingly been farmed in the Nile River Valley since ancient times, these sheets have an amazing 1500 thread count.
What makes these truly unique is that they are designed for use in high-end waterbeds. Additionally, they have a sateen weave border for a lavish touch and are made to grow softer with time. They epitomise luxury, quality, and elegance with a unique twist.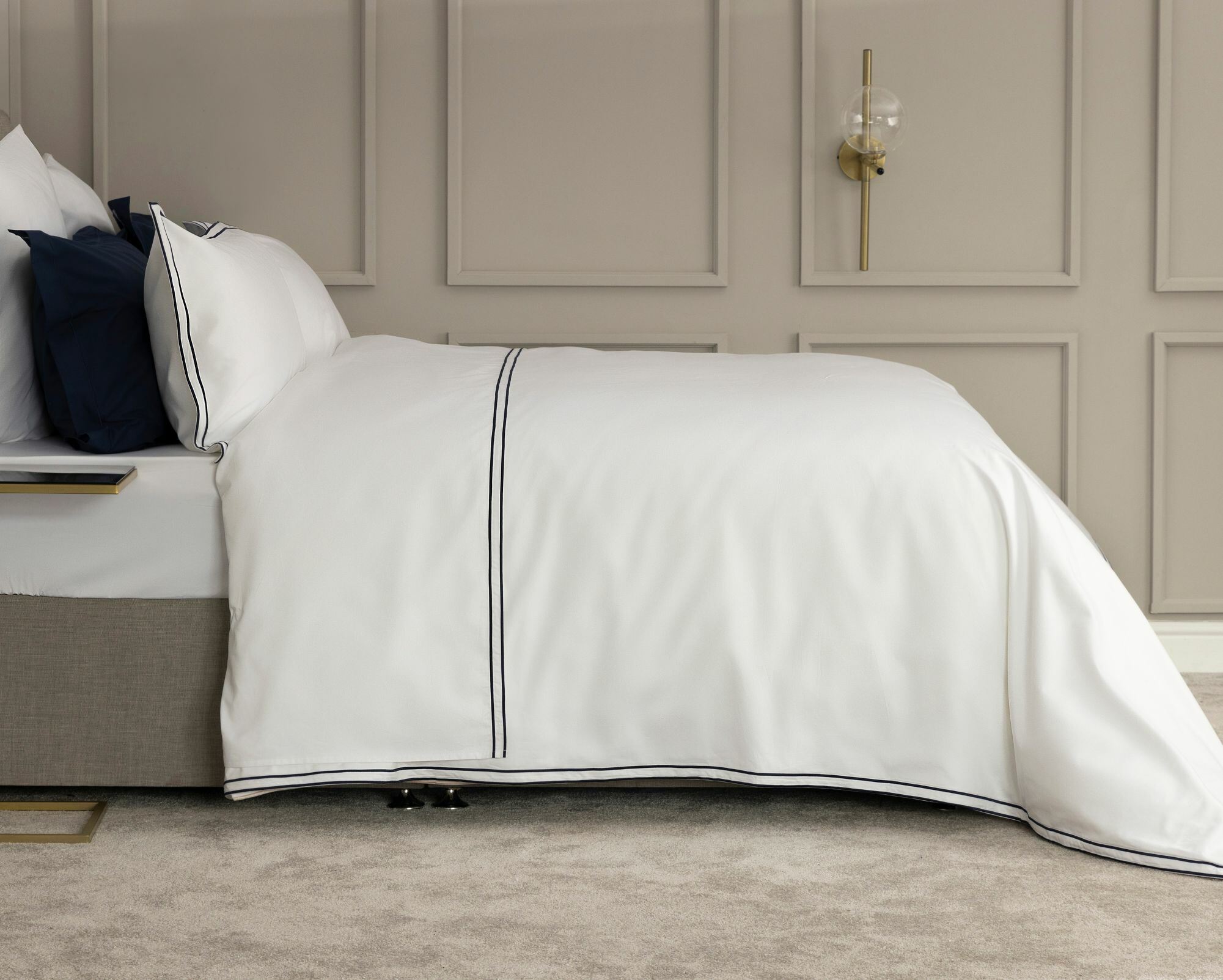 FAQs
Why are some bed sheets so expensive?
Some sheets and linens are more expensive because they use premium materials like Egyptian cotton, silk, or rare linen. In some cases, more costly sheets also have a higher price tag thanks to their gorgeous and meticulous craftsmanship or intricate designs. They may also be expensive because the sheets have exclusive branding or limited production runs, which makes them harder to get your hands on.
Luxury bedding brands also have strict quality control or more unique features that allow them to drive up their prices, and produce sheets with higher thread counts. However, that doesn't mean that they compromise on quality. These brands also only use the best materials and embellishments for fantastic quality.
Does a high thread count make bed linen more expensive?
If you're a fan of luxury linens, then you may already know that the higher the thread count, the higher the cost. Thread count refers to the number of threads that are woven into one square inch of fabric, and if there are more threads, you can usually expect the sheets to be softer, finer, and more durable.
High-thread count sheets often feel more luxurious when you sleep as well, making for a comfortable and restful night's sleep. Still, it's important to remember that thread count alone isn't enough to vouch for the quality of your linens. You'll also need to consider the material and weaving technique of the sheet.
Are more expensive bed linens more durable and comfortable?
More expensive bed linens tend to be more durable thanks to the luxurious materials that brands use to manufacture them. They also have higher thread counts, which means the weave is tighter and therefore more resistant to general wear and tear.
Premium brands also use materials that are known for their softness and magnificent textures, which means you're guaranteed that they will be comfortable! They also focus on enhancing their customers' overall sleeping experience and will usually have a reputation for long-lasting, plush linens.
References
https://thebeddingmart.com/blogs/news/7-most-expensive-sheets-in-the-world
https://rarest.org/stuff/expensive-bed-sheets
https://wppbaz.com/most-expensive-bed-sheets-in-the-world/web/#charlotte-thomas-bespoke
https://www.therichest.com/luxury/sleeping-in-the-most-expensive-bed-sheets/
https://www.topteny.com/top-10-expensive-bed-sheets-world/