Table of Contents
Valance sheets come in a variety of styles and designs. Also known as a bed skirt, a valance is a great way to add a touch of style to your bedroom and make your bed even more inviting after a long and busy day.
In this article, we will talk you through exactly why you might need one and, just as importantly, how to choose the perfect one for you.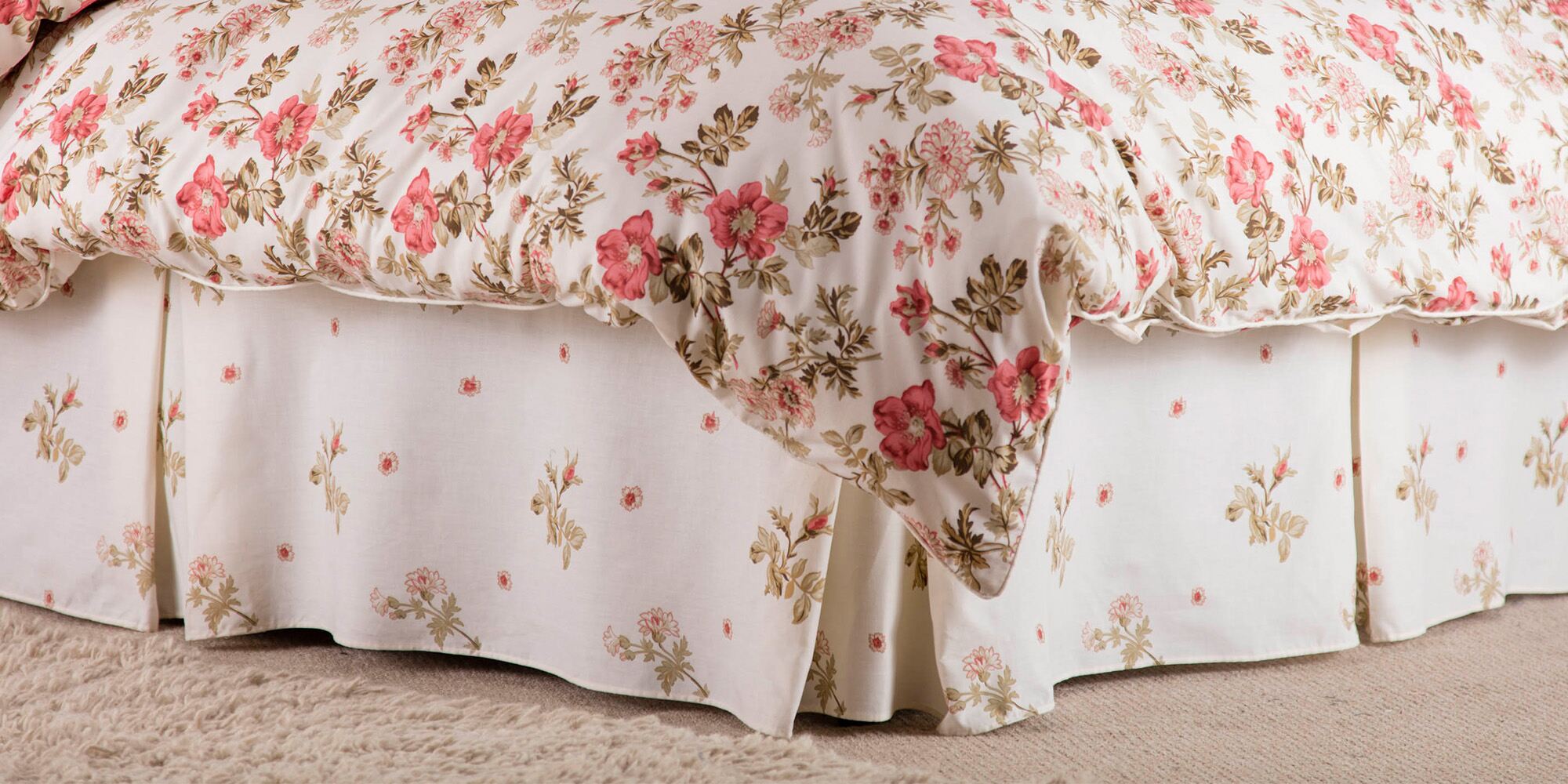 Valance Sheets Explained
But what exactly is a valance, we hear you ask?
A valance is basically a decorative sheet that covers the base of the bed, sometimes why it is known as a bed shirt. There are lots of different colours, sizes and designs available, so there will always be the perfect one to suit a wide variety of decor.
While fitted sheets in many cases prove to be the most popular option, valance sheets have been making a big comeback in recent years. They were once seen as somewhat twee and unimaginative, but today they are widely recognised as a unique asset to making your bedroom look that touch more luxurious and well-maintained.
Because no one wants to look at the bottom of a bare bed frame, no matter how nice it may seem.
They can also hide a multitude of sins. A quality fitted valance sheet is an excellent option to instantly disguise an old divan that has begun to look a bit unattractive and tired. As well as this, it can hide storage boxes or any mess that has accumulated under your bed.
You can also use fitted valance sheets as a way to introduce an extra pop of style into your room by adding a block colour or even experimenting with patterns.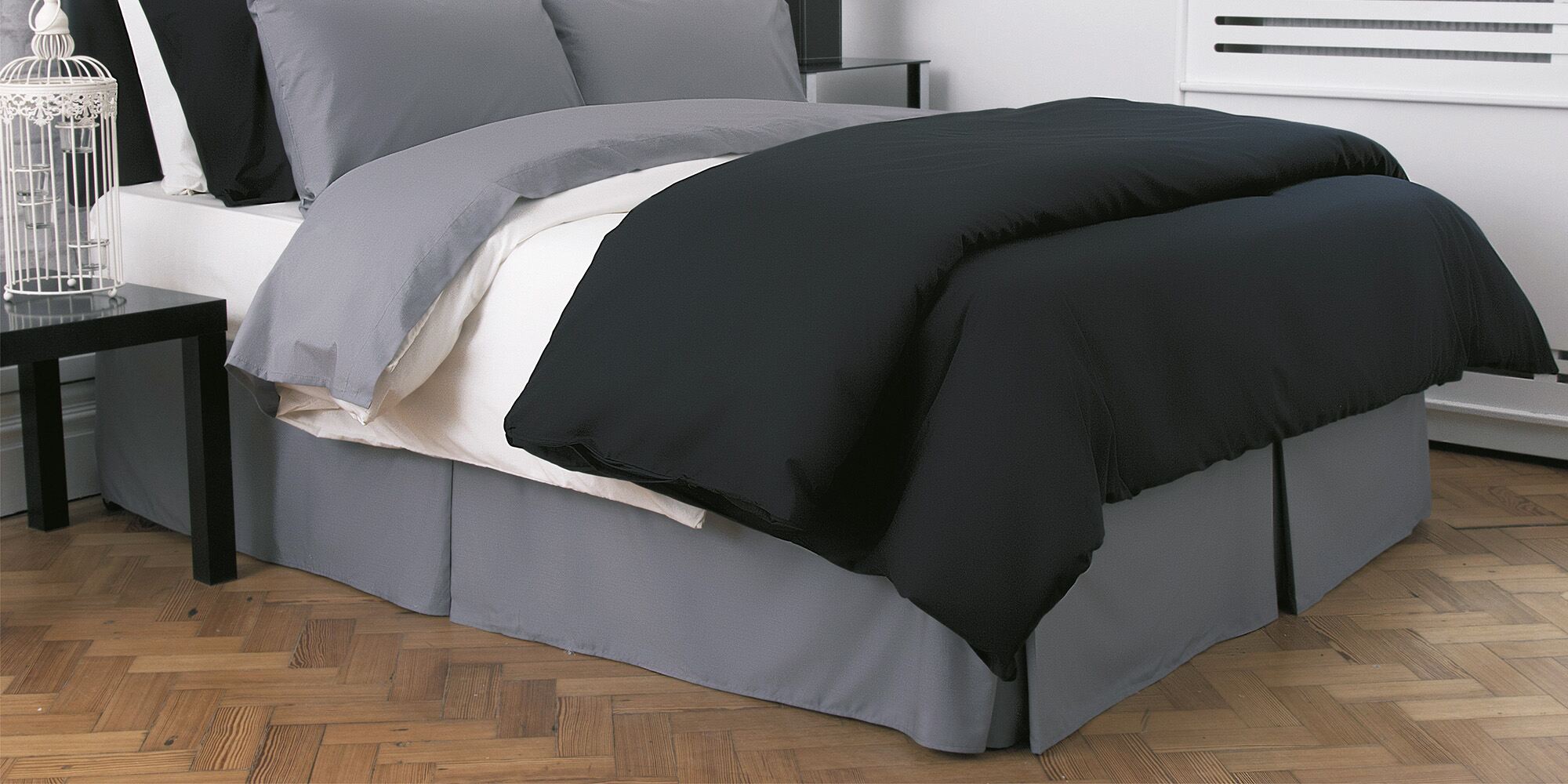 Types of Valance
There are a few different types of these sheets that we will now discuss so you know exactly which one is best suited to you and your home.
Base valance
Otherwise known as a platform sheet, a base valance is the most popular choice of valance. It fits onto a divan base under the mattress. It has a frill which will run over three of the four sides of the bed, covering the edges. Then the mattress is placed on top of the divan.
If you have a larger bed, the task of removing the mattress and replacing it again can prove tiresome, but a valance of this type of bed linen rarely gets dirty, so it will only need to be washed from time to time.
Valance sheet
These bedding sheets are somewhat more practical, being both easy to fit and take off again. The whole thing is placed over a mattress, and the frill reaches the floor, completely covering the base of the bed, depending on your mattress depth.
Shop Our Range Of Valances
At Belledorm, we have a wide range of valances, base wraps and accessories to bring your bed to life. Why not check out our unique collection for yourself - all at prices that are hard to beat!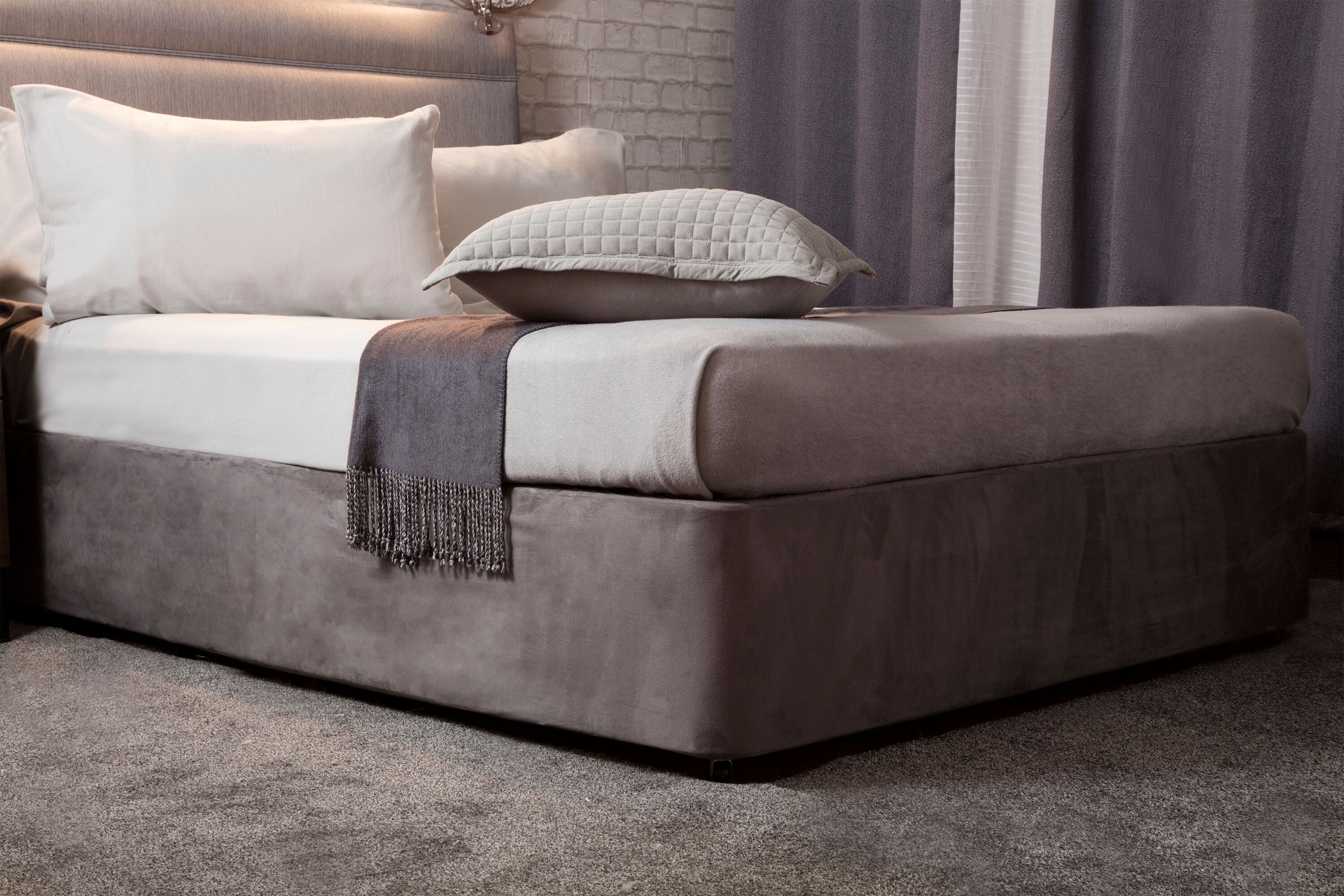 FAQs
Do I really need a valance?
While you don't need valances sheets, they have several brilliant attributes that can help improve both the look and the overall feel of your bed and your entire bedroom.
From giving off some serious luxury vibes to hiding storage, covering unsightly mattresses, to having a homely yet modern feel to them, they are an added extra that you really should consider to make your bedroom pop.
What are some of the most popular types of valance sheets?
The two main types of valances are the base valance and the valance sheet. The former is placed over the divan and doesn't cover the mattress, while a sheet covers both. Fitted valance sheets come in all manner of shapes, sizes and colours.
Will a valance sheet work with my decor?
There are now so many different types of bed valance on the market today that there is absolutely no chance that you will have any difficulty finding one to perfectly complement your bedroom decor.
From contemporary designs detailing intricate patterns to more modern looks bursting with colour and energy, there is definitely something for everyone!
How often should I change my fitted valance sheets?
Like any other type of bedding, a fitted valance should be changed and washed at least once a week. Not only is it hygienic to do so, but it will also keep your sheets in tip-top condition. Ensure you wash the sheet on a medium setting for best results whilst always referring to the manufacturer's instructions to allow it to go the distance.
Final Thoughts
While at first, a valance may not seem like an option that your bed and bedroom as a whole could benefit from, you'd be wrong. A valance can completely change the mood and feel of your room in an instant, and they are a much more inventive option than a dull fitted sheet!
Why not consider introducing a valance to your bed and see for yourself the difference one can make.
Happy slumbers!