Table of Contents
What Type Of Sheets Are Best For Cold Sleepers?
If there's anything worse than feeling like you can't get to sleep because of a nasty case of night sweats, it's not being able to fall asleep because you're too cold. When your teeth are chattering uncontrollably, you're likely going to stay awake all night, staring at the ceiling.
If you can relate to the horrible feeling of never feeling warm enough on a cold night, then don't fret. Choosing bed sheets to suit your needs doesn't have to feel like a chore! These are some of the best sheets money can buy for cold sleepers: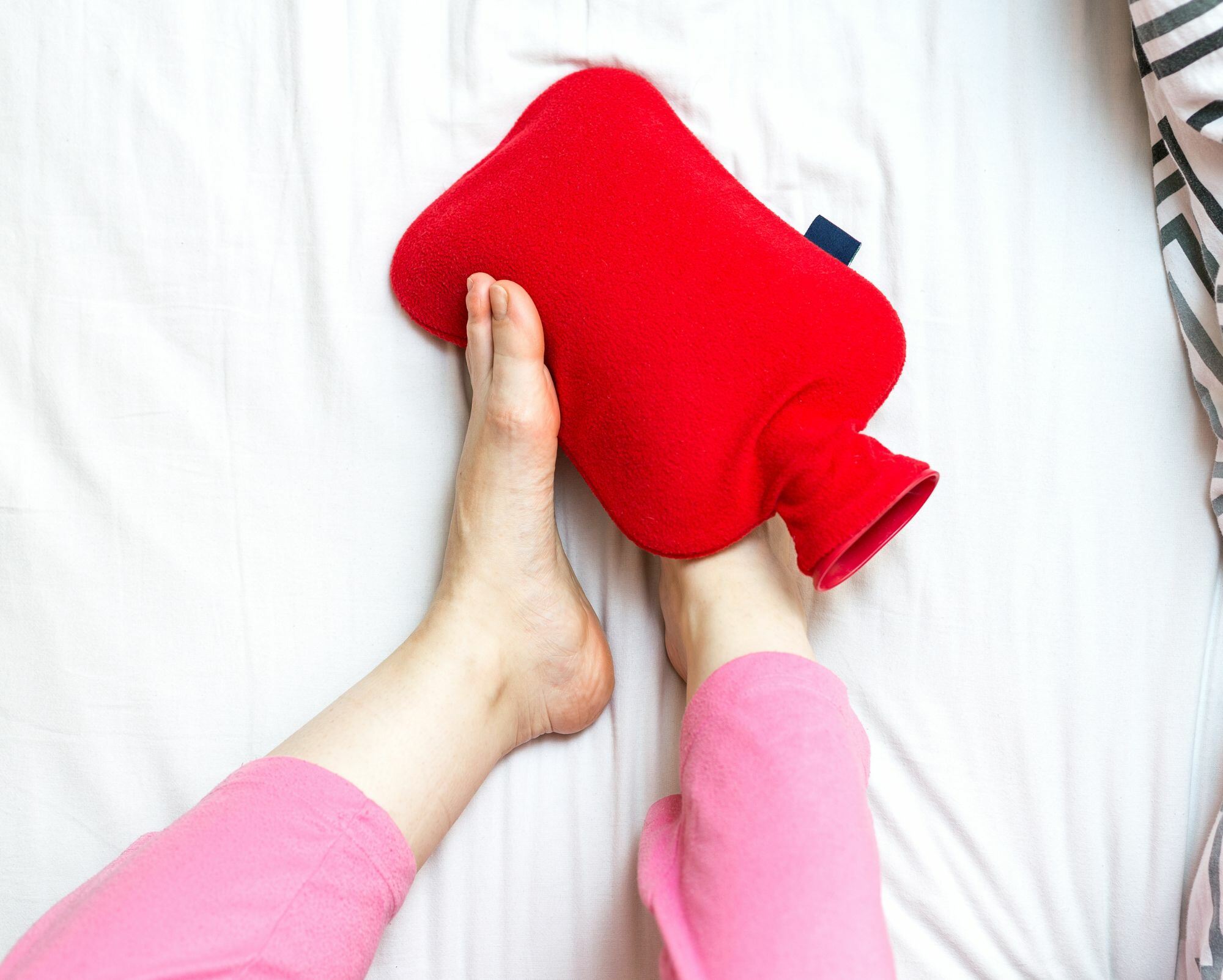 Cotton Sheets
Cotton sheets are the most common type of sheet for most people since they can be incredibly versatile. Of course, when it comes to cotton, there are certain things you'll need to consider before you make your purchase. These factors often include the weave (percale or sateen) and the classification of the cotton.
Firstly, you'll need to consider the weave. Percale sheets are better if you're a hot sleeper since they are much more breathable. This is because the weave is slightly more open, which allows air to circulate.
However, this also means that any hot air that your body creates when you sleep will escape, as they don't trap warmth to keep you warm and cosy while you sleep. This is what makes them great sheets for hot sleepers.
On the other hand, cotton sateen sheets have a much tighter weave and let less air escape as you sleep. This means that you can regulate your body temperature much better, and you'll feel much warmer than with other types of materials.
Secondly, the classification of the cotton can make a huge difference. Generally, cold sleepers will want to look for brushed cotton or jersey cotton bedding to keep them as snug as a bug throughout the night.
Flannel Sheets
If you're a naturally cold sleeper and you're facing chilly winter nights, then flannel sheets may be the best choice for you.
These soft, snuggly sheets are designed to keep you toasty during the winter, which means they're the perfect choice for anyone who is constantly being woken up by the cold. Just remember that these may not be the best choice for hot summer nights - even if you're a cold sleeper!
Flannel sheets are usually made from cotton, which means they're just as comfortable as other high-quality cotton bedding. But what sets cotton flannel apart is that the light fuzz creates air pockets that allow warm air (generated from your body heat) to store up. This effectively means that warmth is trapped in the sheets, keeping you warmer for longer.
Bamboo Sheets
We've written about bamboo sheets before, and although bamboo sheets are a go-to if you're a hot sleeper, thanks to their incredible moisture-wicking properties, you may be surprised to learn that it works just as well for sleepers who can never seem to warm up!
Usually, cold sleepers tend to shy away from breathable materials like bamboo, but this is one bedding material you won't want to turn your nose up at. Bamboo sheets are actually great for keeping you cool during the summer months and nice and warm when the temperatures start to drop.
These temperature-regulating, eco-friendly sheets are made from the perfect material, so you can keep them on your bed all year long without having to invest in other sheets depending on the season.
Generally, bamboo is known for creating high-quality sheets that are also safe for sensitive skin. That means that with bamboo sheet sets, you're guaranteed a warm and restful sleep.
Fleece Sheets
Fleece sheets are another type of winter-specific bedding that can help to warm up any chilly sleeper. With fleece bedding, you won't have to worry about waking up from the cold any more. These thick sheets are soft and comfortable as well, which means you're bound to enjoy an amazing night's sleep.
Since they are usually thicker and less breathable, they aren't necessarily the best choice for every season. Even for cold sleepers, they may be a little too warm in the spring and summer months.
If you'd prefer to add extra layers to your bed rather than completely change your sheets, fleece comes in handy here, too. You can always add a lightweight fleece blanket (or heavyweight for the extra cold winter nights) on top of your bedding for an additional layer of snuggly goodness.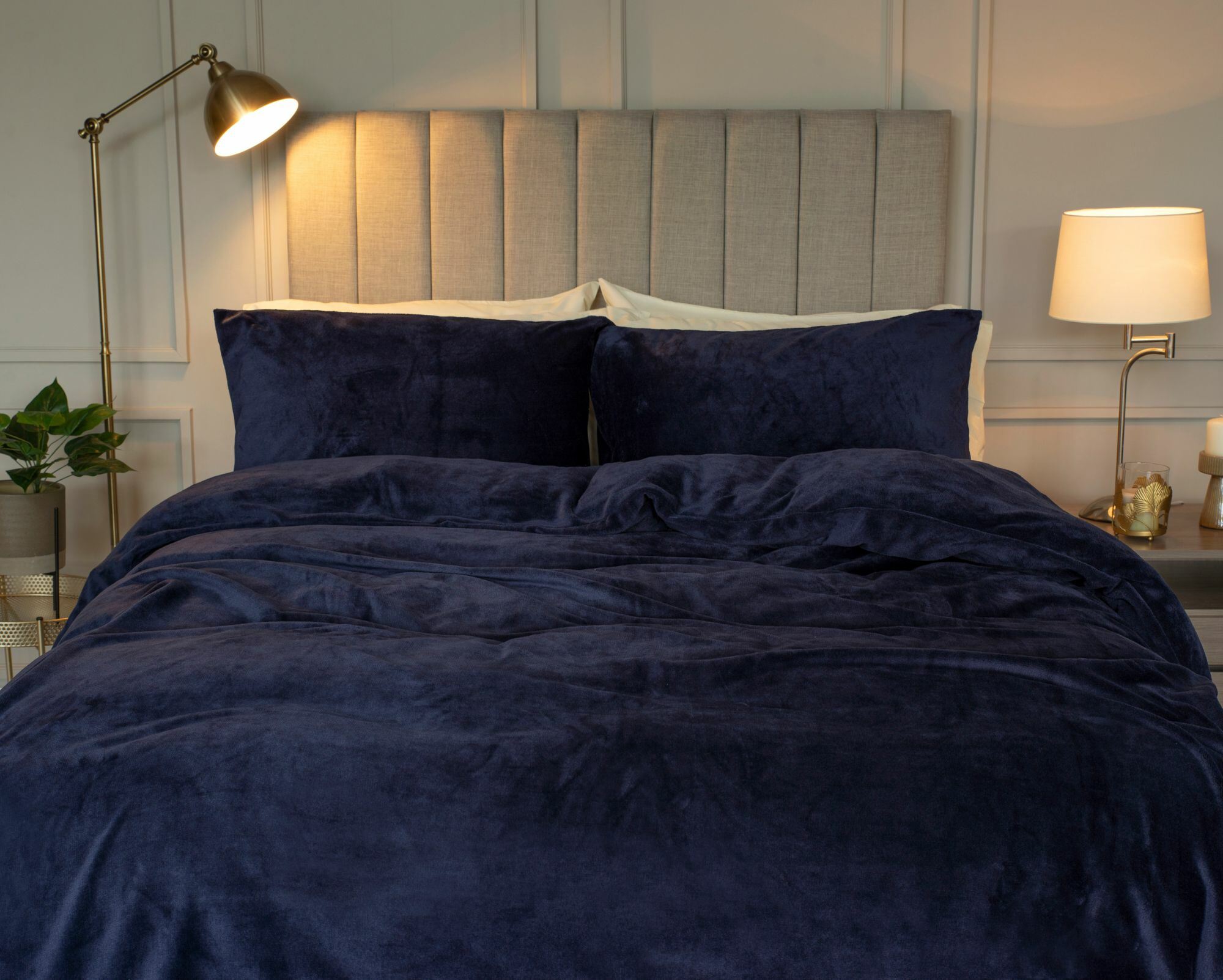 Linen Sheets
Linen sheets are sometimes known as the best cooling sheets. Still, they can be a great choice for cold sleepers for several reasons. While linen is typically associated with being a cool and breathable fabric for warm weather, it also has properties that make it an excellent addition to your bed in cooler weather.
Linen is lightweight, which is why it works well when the weather is warmer. But they can also help to regulate your body temperature, meaning they'll keep you comfortable in the summer heat and warm in the colder months.
Additionally, they can be used all year round, since they work for every season. This makes them a great investment for a flat sheet. Just be sure to purchase a few of them so that you can rotate them on washing day!
Silk Sheets
Out of all the sheets on this list, perhaps the most surprising may be silk bedding. Of course, these sheets are known for their silky smooth feel. But you may not associate a silk fitted sheet with a snuggly sleeping environment.
In reality, silk is a natural protein fibre that is known for its insulating properties. It can help to trap heat close to your body, and can even be warmer than some other lightweight bedding like cotton. You can also layer your silk flat sheet with a top sheet and other bedding to make it warmer. Like bamboo or linen, it can also be used for every season, which makes it a great year-round pick.
What To Consider When Buying Warm Sheets
Besides the type of material for your bed sheet, you may also want to consider some other factors before you jump in and buy your new bedding. Some important factors may include:
Consider a Top Sheet
Rather than only buying a flat sheet or fitted sheet for covering your mattress or mattress topper, you may want to buy a sheet set instead. These usually include a bottom and top sheet, which gives you an extra layer of warmth and protection from the cold.
Cost
You should always choose bedding that falls into your budget range. Although a high-quality bamboo sheet can be used throughout the year, these sheets can also be pricey. If you can't afford the upfront cost of these sheets, it may be better to opt for a cheaper material that also has good insulating properties. Synthetic sheets can be an excellent budget-friendly option.
Longevity
If you want to use your sheets for more than one season, you may want to buy a sheet made from a more durable material. This will help to ensure that you can use them time and time again, without having to replace them every year.
FAQs
Why are my bed sheets so cold?
Bed sheets can feel cold for several reasons, including:
Your room temperature plays a big factor, so make sure your sleeping environment is warm as well.

The material of your sheets will determine how warm they are. For ultra-warm sheets, you can check out our list of the best sheets above.

Thicker sheets can trap heat and be much warmer than thinner, lightweight sheets.

Without the proper bedding layers (such as extra blankets and the type of comforter or duvet), your bed may feel much colder when you get into it at night.
What are the warmest bed sheets?
The warmest bed sheets are those that use insulating materials that can keep you cosy throughout the night. If you're buying a new sheet set to keep you warm, then you'll want to opt for materials such as fleece, flannel, and brushed cotton.
For a budget-friendly option, polyester sheets are also a good choice. Synthetic materials like this tend to trap heat and keep you warmer.
What thread count is best for warm sheets?
When you're buying bed sheets, the thread count is less important than the material and its quality. Thread count refers to the number of threads per square inch of fabric, but it is more often associated with sheet texture and quality rather than warmth.
This means it doesn't have to be a determining factor in choosing your new sheet set. However, most people prefer thread counts of around 200 to 400 for affordability and feel.