Kick off the year of the rat gnawing on these delicious snacks and desserts.
See in the lunar year with the help of traditional cookies, jellies and cakes.
1. New Year Cake - Nián Gao
The gao in Nián Gao is a homophone of tall or high, and some parents like to tell their children that eating the cake will help them grow taller. The glutinous rice treat varies in appearance across China, but it's Beijing's version, steamed in a flower mould and finished with a single jujube fruit, that really catches the eye.
2. Osmanthus Jelly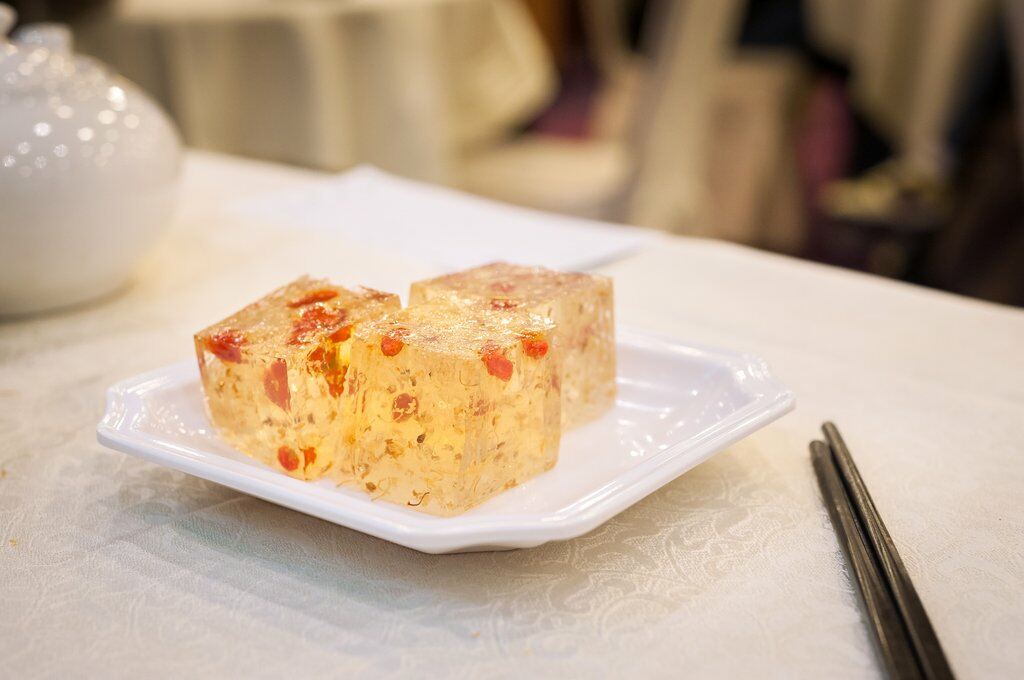 It's custom in China to add petals to desserts, and the Osmanthus, a sweet-scented flower is a popular choice for a new year jelly. Petals are added to glutinous rice powder and crystal sugar to create the light treat that looks as impressive as it tastes. The flower is said to represent friendship and success.
3. Eight Treasure Rice Pudding
The number eight is considered lucky in China and the perfect reason to make a rice pudding filled with eight different kinds of fruit. Glazed cherries, dried apricots and yellow raisins typically feature with sugar lotus seeds and glutinous rice. The dessert's colourful appearance is said to represent luck and sweetness for the new year.
4. Almond cookies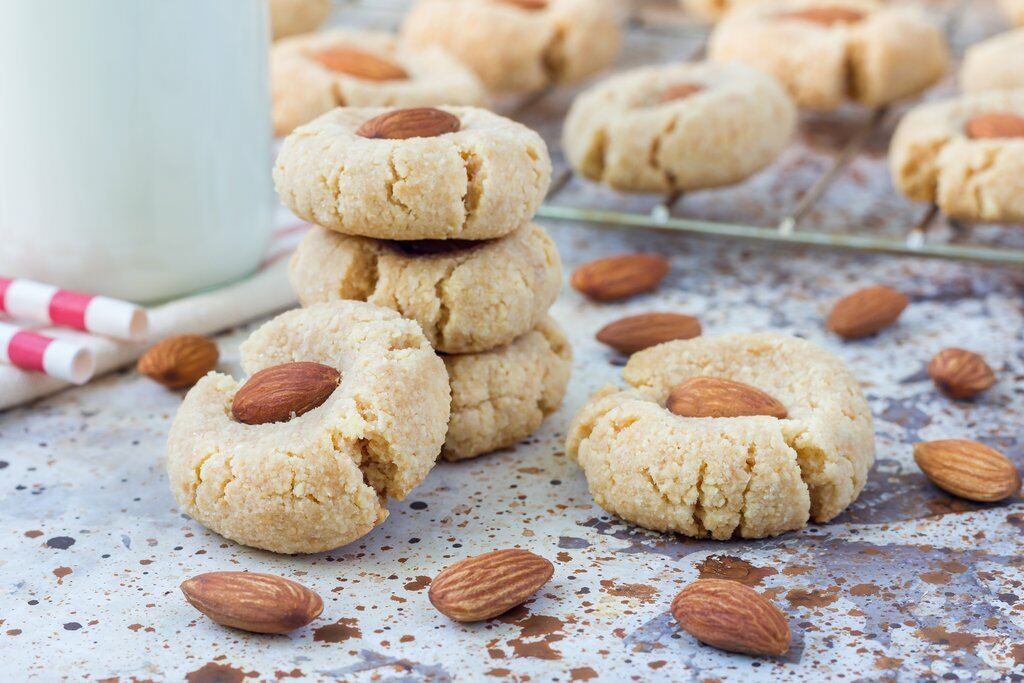 Probably China's second-most-recognised cookie after the fortune, almond cookies are an often overlooked light bite. Almond flour gives the biscuit a distinctive aroma and adds to the crunchy texture, while adding a whole almond serves as the perfect finishing touch. In typical new year superstitious fashion, the round treat is said to represent coins and wealth.
5. Smiling sesame balls
Smiling sesame balls are sometimes known as "grinning fritters" thanks to their cracked opening that resembles a wide smile. They are usually served before new years' dinner and are made of glutinous rice flour, sesame seeds and filled with a sweetened red bean paste. Their golden colour is said to represent wealth and makes them an especially popular treat for birthday celebrations.