Whatever your motivation for moving away from meat this summer, make it delicious with some of these great BBQ vegetarian recipes.
1. Halloumi and beetroot burgers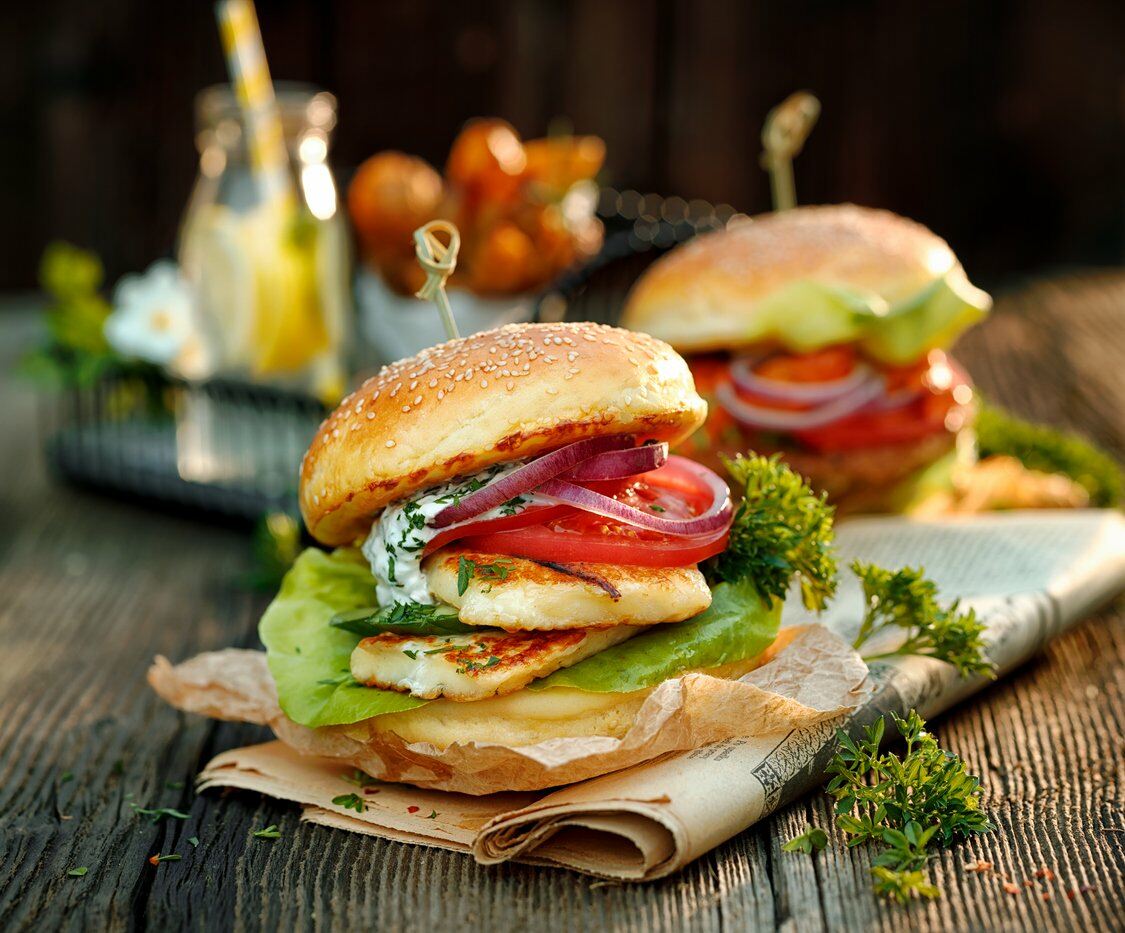 If you don't fancy firing up the barbecue for bean burgers, why not move away from the traditional patty altogether with a halloumi and beetroot burger? Simply load up a toasted brioche bun with red onion and lettuce, grilled halloumi and beetroot slices and top off with your preference of salsa, sauce or slaw to give your barbecue that extra bit of bite.
2. Curried paneer and pepper kebabs
Add some Indian spice to your summer entertaining with these tasty kebabs. Paneer is a traditional Indian cheese that tastes great grilled up and skewered with peppers and mushrooms – and even better with your favourite curry powder into the mix! Serve up with some mini naan breads (grilled, of course) and some tasty mango chutney.
3. Mango and kiwi slaw
This might sound like more of a dessert, but this mango and kiwi slaw is the perfect accompaniment to all those saltier treats on the barbecue. Mix up some diced mango and kiwi with red onion, coriander and some jalapeños (to your taste, of course) and finish off with a squeeze of lemon and a mix before serving with crackers or as a side for your skewers or burgers.
4. Jerk aubergine skewers
Nothing captures the heat of the summer better than Jamaican jerk, and this aubergine recipe is a great way to add this unique flavour to your vegetarian barbecue feast. Chop aubergine into generous chunks and toss them into a Jamaican jerk marinade before putting onto skewers and grilling on the barbecue for a few minutes. Simple and delicious.
5. Mediterranean couscous salad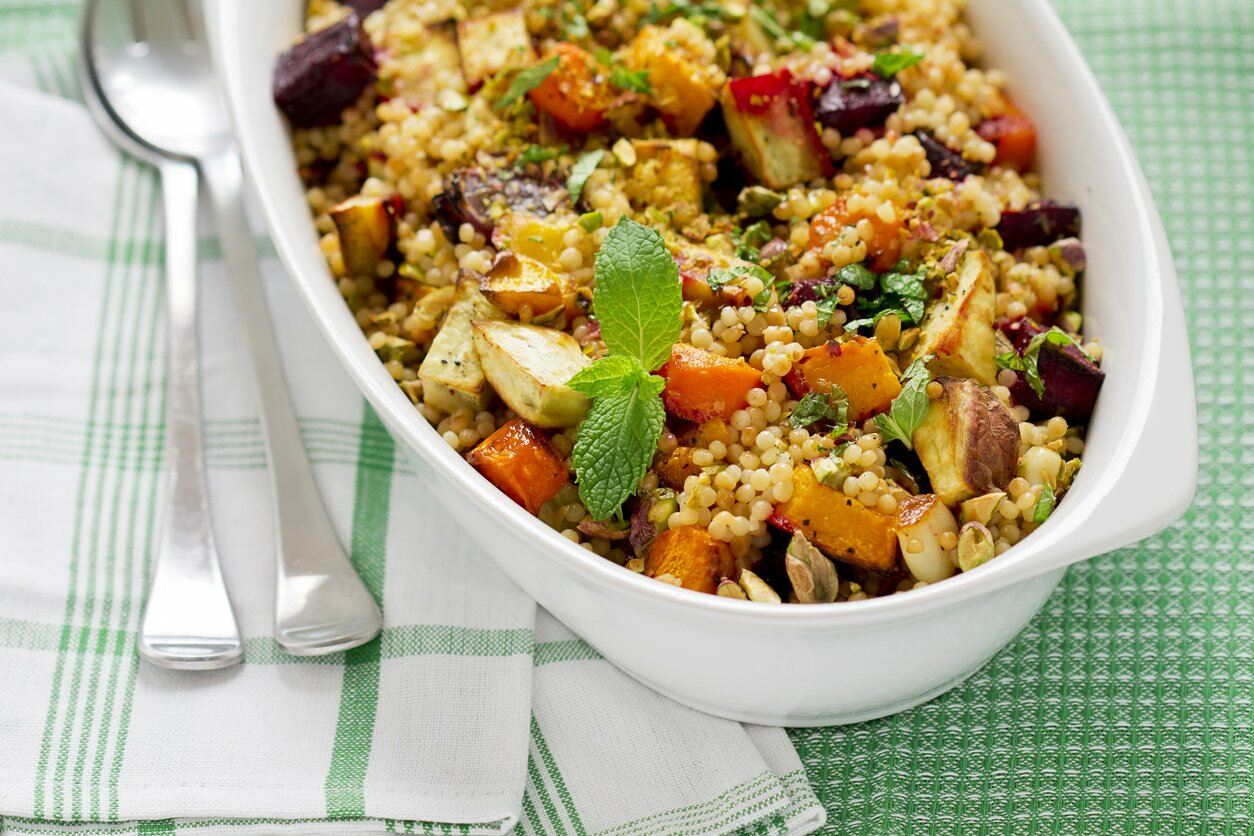 Couscous is a great option for a vegetarian barbecue due its versatility – it tastes great mixed with anything. This recipe sees Mediterranean vegetables (think courgettes, peppers and aubergines) grilled and then mixed into freshly prepared couscous with some olive oil, feta and lemon juice for that extra zing.
Have we missed your favourite vegetarian bbq recipe? Let us know in the comments…