A sofa bed is great if you regularly have family or friends to stay, or you're looking to save some space. You can use it as a normal sofa during the day, and a bed when you or your house guests need to sleep. The mattress is cleverly hidden under the frame when it's folded up into a couch, with separate seat cushions.
But with so many different types, it can be hard to know what's right for you. From picking the right mattress to fabric types, our tips will have you sitting and sleeping comfortably.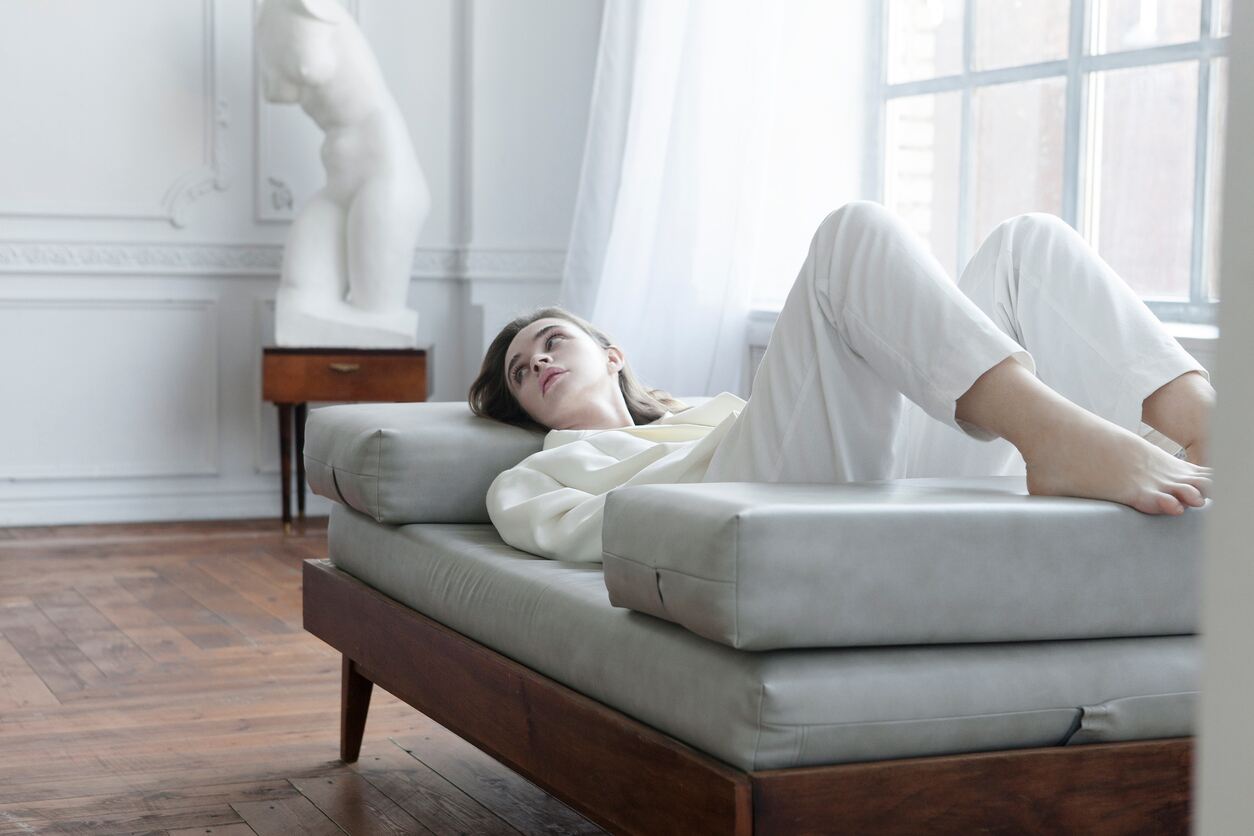 Size

If you have a small space, it might be best to go for a two-seater sofa bed or chair bed that won't take up too much room. For bigger areas, you could choose a three-seater sofa that turns into a double bed when unfolded. Some even include storage space for things like extra pillows and sheets, so you can make your guests comfortable without sacrificing precious storage in your home.
Mechanisms
When you're converting your sofa to a bed and vice versa, you want it to be as easy as possible. With pull-out types, you simply pull the mattress frame forward to open the bed – although you'll probably have to compromise on mattress thickness, so it's worth looking for two-fold ones that add extra comfort for a good night's sleep. Alternatively, the cushions on a 'click clack' sofa bed double as the mattress. Just fold the backrest down until you hear the clicking sound and your bed is ready in seconds.
Mattress type
Everyone's got their own preference when it comes to mattress types. A pocket sprung mattress has individual springs which provide support evenly across your body. The higher the spring count - which can range from 600 to over a thousand - the better the quality. Or you could go for memory foam which moulds to the shape of your body whilst you sleep and then bounces back to its original form after use – perfect if you have lots of guests sleeping over.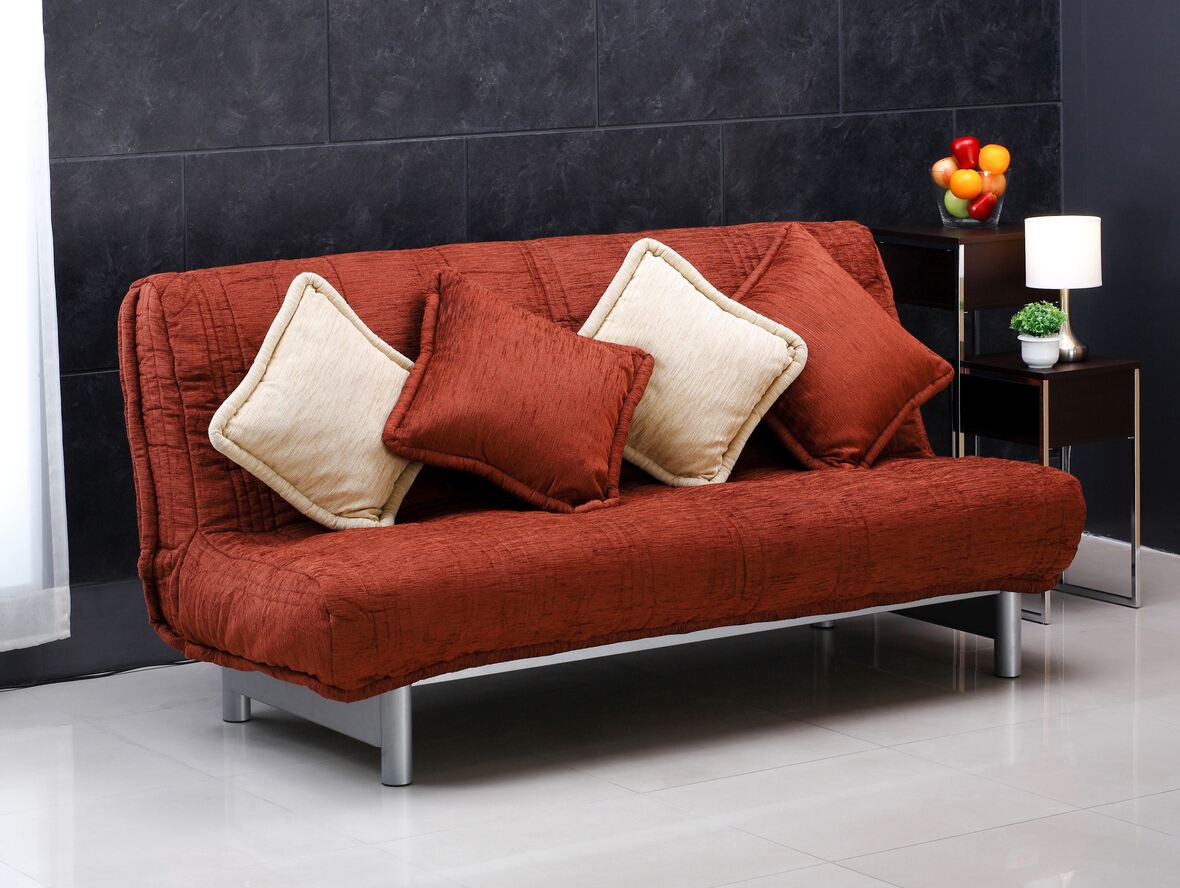 Fabric type
How often the sofa bed will be used may be the deciding factor when you're choosing your fabric. If wear and tear will be minimal, you could be bold with leather or velvet and go for lighter colours. If you need something a bit more hard-wearing, especially if you have children or pets, microfibre is a great fabric that holds up well and can be wiped down easily.

Cushion filling
You can find sofa bed seats in foam, feather and fibre, all offering different levels of comfort. The best way to explore the variety of options is by trying them out. As a quick guide, foam cushions contour to your body and are low maintenance, so you can get away with only giving them a weekly pump-up. Fibre cushions are softer and give you a cosier feeling, but you will need to give them a shake every day to keep them in shape.