Being outdoors can help even the most stressed relax a bit, according to Wageningen University – and there's no better way to get back to nature than in your own garden. Just open your doors and step out.
But if you've nowhere to relax, you'll find yourself back indoors in no time at all. Make your garden more like an outdoor living room with our top tips…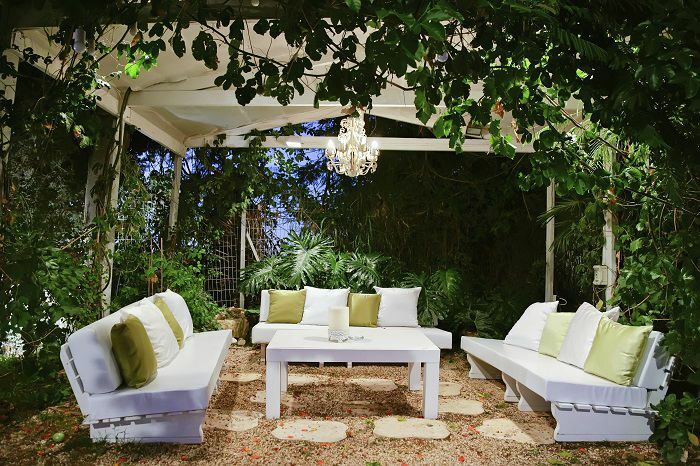 Build a day-bed
Forget benches or those fold-away plastic garden chairs. What you need is a luxury style day-bed.
Simply put a big comfy mattress over a wooden base with some shade from the sun. Take your inspiration from Balearic beaches and go for a double bed. An easy way to do this is with a basic double-futon combined with a pop-up gazebo.
If you've got space, why not sling a hammock up – there's no better way to relax.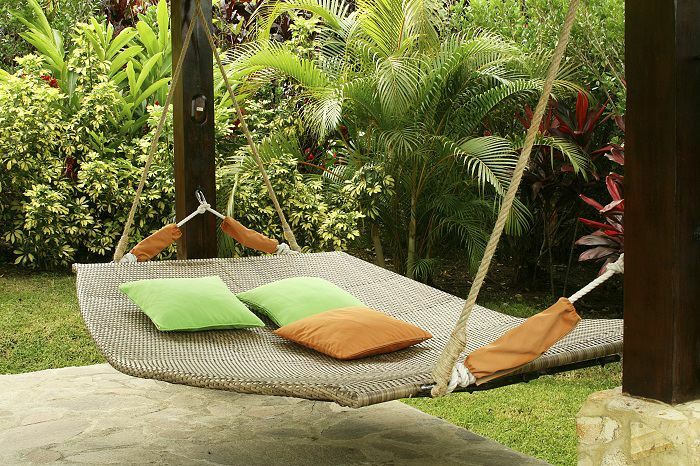 Protect yourself from the elements
English gardens aren't beaches in the south of France – you'll want something that can adjust to all types of weather from wind and rain to blazing sun.
Pull-out canopies are ideal. If the weather turns, you can huddle beneath one until the showers pass.
For windy gardens, use thick planting like evergreen bushes to help redirect cold breezes. Or use fences to break up your open spaces, creating different areas throughout the garden for varying weather.
Bring the inside out
Bring your music outside with new wireless audio tech. Get some Bluetooth or wireless streaming speakers to put into your garden and use your phone as a remote to play the tunes.
You can also set up a TV in your living room that can be rotated so you can view it from the garden. Perfect for keeping up with the athletics while dreaming of being in Rio.
Light it up
Stay in your garden long into the evening by installing some lighting. This could be subtle LED lights dotted through the undergrowth or bigger lamps that could be installed into gazebo roofs.
Keep warm
While the days are warm, the nights can get cool. A great way to keep everyone toasty is with a fire pit. These can be bought from any garden centre and provide a great focal point for your new outdoor space.
Or you could go all out and build an outdoor fireplace. This would have the benefit of being able to install a chimney and direct some of the smoke away from you and your guests.
Finally, make sure you've got some outdoor blankets ready. Go for a hardy wool option that can be stored away easily and whipped out when the temperature drops.