Transform your kid's bedroom into the perfect study station…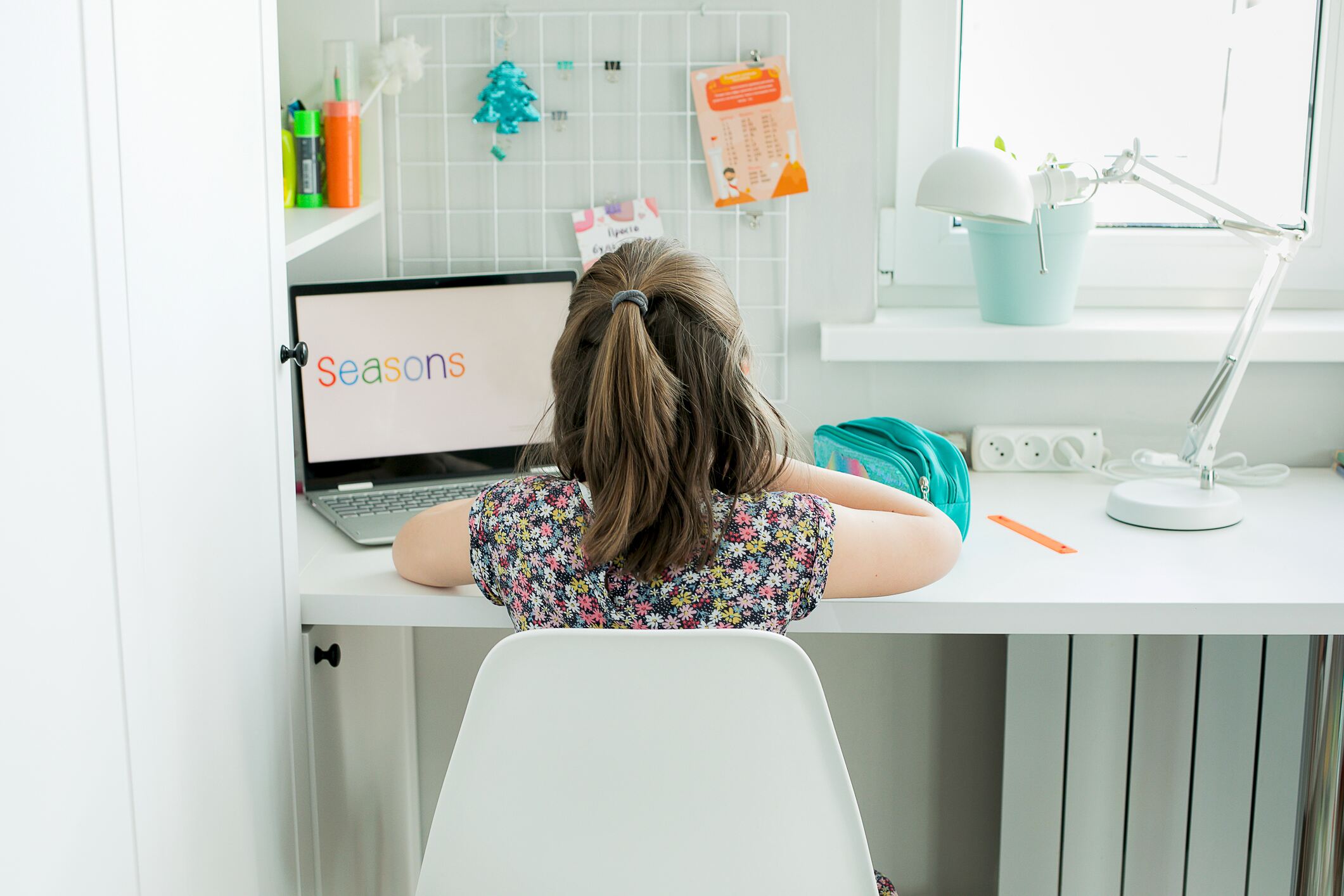 1. Find a suitable desk space

Your little ones need more space than you might think to knuckle down to their homework. They'll need desk space for writing and working from a laptop, with enough room to sit comfortably. Setting a separate area aside for a soft chair or bean bag is also useful for reading. If space is scarce you could always buy a loft bed so you can fit their desk underneath. You can even add a made-to-measure workstation to make the most of any nooks and crannies.

2. Invest in a comfortable chair

If your children are going to give their homework their full attention, they'll need a comfortable chair. Complaints about seats being too hard, too high or too low can distract from the task at hand. Buying a fully adjustable seat will allow your little ones to modify their chair to suit their preferences. You can even try adding a wobble cushion to promote good posture.

3. Make sure the area's well lit

The best way to save your kids from eyestrain is to allow natural light to fill their room. Moving wardrobes to let sunlight in and using mirrors to brighten the bedroom will help during daylight hours but you'll need a decent light source at all times. Desk lamps are particularly useful if the homework space is in a dark corner of the room or under a bed. And LED models are a great option if you need to point light in a specific direction while generating less heat.

4. Stock up on supplies

Once your furniture is in place, it's time to equip the workstation with valuable supplies. After you've bought the necessary pens and paper, try to find a convenient space to store the items. You can even involve your kids in the process. Letting your children decide where their rulers, glue and scissors should live will help them feel at home in their workspace.

5. Add the finishing touches

Ask your children what they'd like to add to the workstation to make it their own. Framing their creative masterpieces or certificates from school could inspire their next standout piece of homework, while fun planners and colourful maps will help with your children's learning and add a splash of colour to walls. Fixing a corkboard nearby will let your kids change the look of the workspace while keeping important paperwork within easy reach.