Wallpaper has been making a slow but steady return to fashion. Here's what's hot in 2016 plus a few tips on how to hang it...
Wallpaper used to be associated with dodgy flats and 70s Chinese restaurants. But in recent years, new designs have made it cool again, whether on a statement wall or for covering a full room in amazing patterns.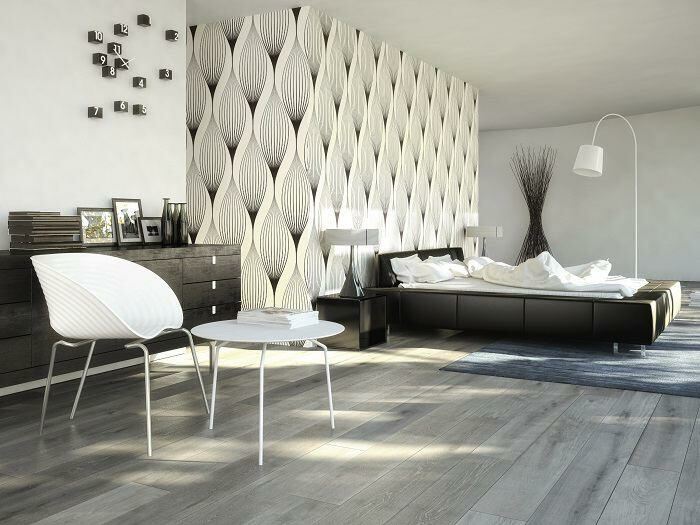 What's hot in 2016?
This year, the idea of wallpaper simply repeating a single image or design over and over has been thrown out.
You can now create works of art on your walls with specially designed wallpaper, from Impressionistic-style prints to woodland scenes. Some people even go as far as to create fake views using photo-realistic wallpaper.
Textures are also big this year. From leather to 3D paper designs, wallpaper technology means you can get pretty much any effect you want quite easily. The 3D wall coverings are especially impactful, allowing you to add brickwork, metal or concrete into your bedroom and living room without major renovations.
As with clothing, geometric prints are still big businesses. These work well as a single, statement wall as covering your whole room in them could give you a bit of a headache.
Finally, floral is back. We're not talking kitschy prints of roses (though there are some that are trying to bring this back). Instead, choose huge versions of popular British flowers for a big impact or vintage-style botanical prints.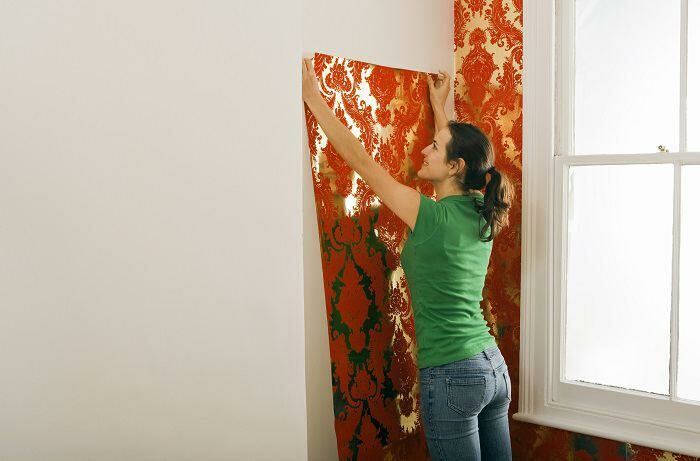 Tips on hanging
Hanging your wallpaper shouldn't be like a scene from a farcical comedy if you follow these simple tips…
1. Get it straight
Use a plumb line or spirit level to draw a straight line from ceiling to skirting board.
2. Placing the first piece
Once you've pasted the sheet, put the right-hand edge onto the line you've just drawn. Keep the left-hand edge away from the wall and overlap the ceiling at the top by around half a centimetre, which you can trim off later.
3. Smoothing it off
Use a paper-hanging brush to gently smooth the paper, removing any bubbles. The best way to do this is working from the middle outwards. Keep checking that the paper hasn't slid or adjusted.
4. Trimming the edges
The paper should now hold its own weight. At the top and bottom, fold the paper over so you've got a crease where it joins both the ceiling and skirting board. Cut along the creases.
5. The next step
You've got your first piece up. For the next one (and the ones after that) line it up against the edge of the one already on the wall and repeat the above steps. Make sure that the patterns line up.