With the long summer days ahead, we've picked our favourite potato salad dishes to make sure you always impress at dinner parties and barbeques.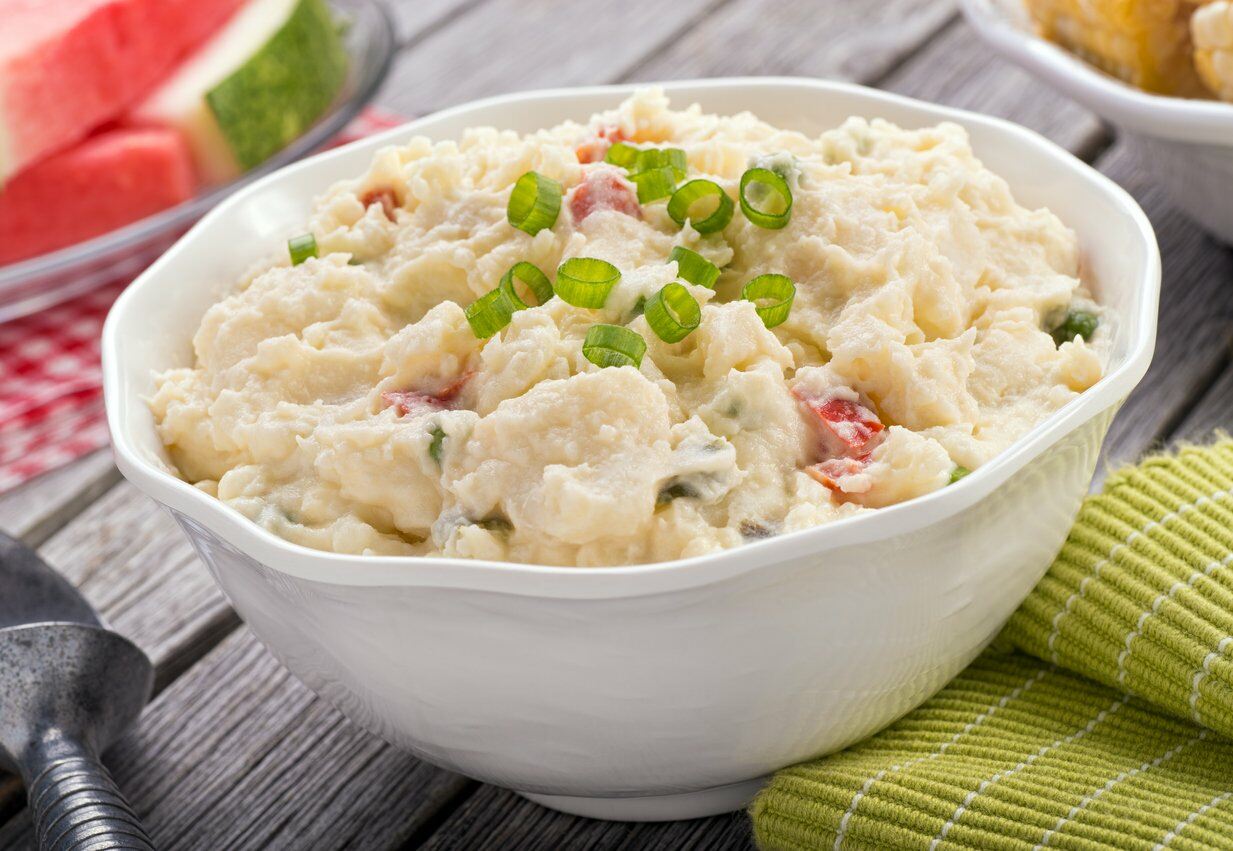 Add some pizzazz into your picnic and some bite into your barbecue with these hot takes on a summer classic…
1. Light classic potato salad
Kicking off this list is our twist on the classic potato salad, which replaces the buckets of mayo with a fresher, healthy alternative. Boil up some new potatoes with their skin on, and while they're cooking, mix together plain yogurt and crème-fraiche with some mayonnaise and one teaspoon of Dijon mustard. Once boiled, drain the potatoes then chop up spring onions and chives and mix with a tablespoon of tarragon. Add dressing and serve cold.
2. Mediterranean potato salad
Dreaming of living La Dolce Vita while overlooking the deep blue Mediterranean waters? Well, this tasty salad brings those dreams a touch closer to home. Add a mixture of olive oil and grated parmesan to sliced and boiled new potatoes. Toss through the salad along with a handful of chopped basil and sun-dried tomatoes, add seasoning and enjoy while still warm.
3. Warm potato and smoked mackerel salad
You might not instantly think of adding fish to potato salad, but smoked mackerel is a great complement and a healthy source of omega-3 fats. To crème fraiche, add lemon juice and a touch of horseradish. Mix together with chopped and boiled new potatoes and pulled smoked mackerel. Perfect served with a side salad or other picnic delicacies.
4. Sweet potato salad
This salad is perfect served as part of a barbequed buffet and is naturally vegan. Roast up some sweet potato chunks (seasoned with olive oil, chilli flakes, and salt and pepper) before mixing with black beans, sweetcorn, avocados, red onion, tomatoes and coriander. A Mexican twist on a European classic and it makes a tasty and colourful addition to any summer spread.
5. Pea, pancetta and potato salad
Serve this irresistible salad for your kids to trick them into eating their greens, or grab a nice glass of chilled rosé and enjoy it all for yourself! To boiled new potatoes add peas, crispy fried pancetta and toss with some chopped basil and mint. The pancetta gives this a salty note but that's nicely balanced with the sweetness of the peas and the freshness of the mint. Perfect!
Do you have a favourite potato salad dish? Let us know in the comments below