From picking the best chair to creating a stunning gallery wall, we give you the plots and twists to create your own personal reading nook.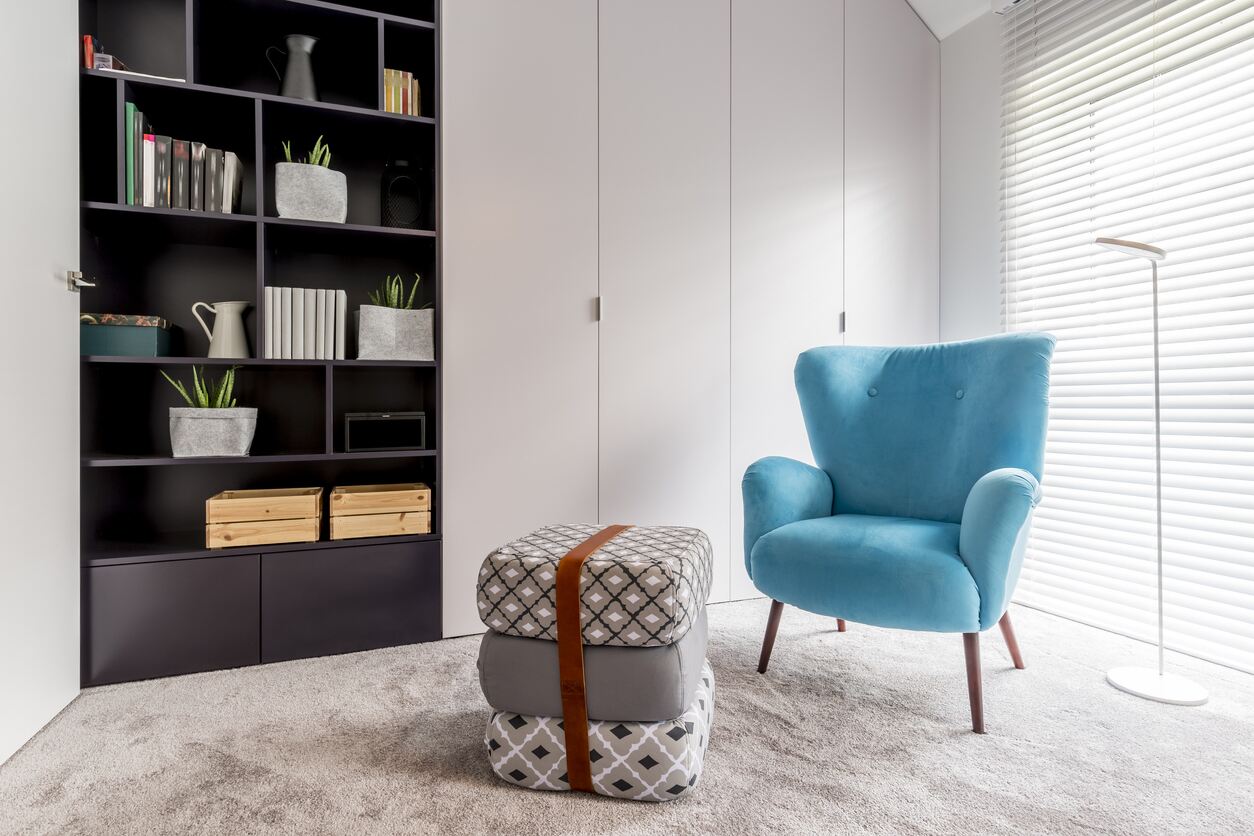 Chapter 1 - The cosy chair
Nothing says book corner like a cosy chair. Choosing a bold and vibrant colour will turn your special corner into the centrepiece of your bedroom. But if you're concerned it won't work with your room's colour scheme, it's worth going for more neutral colours.
A chair that's deep and wide, creating space to put up your feet, sink into the cushioning and enjoy your favourite book. Why not relax back and immerse yourself even deeper into the chapters with a reclining chair?
Plump, bouncy cushions give that extra layer of comfort and a touch of the wow factor. Faux fur and fleece cushions will keep you nice and cosy when the temperature drops. Throws and blankets not only spruce up your chair but invite you to take a seat. By the time you've finished sprucing it up, everyone will want to sit on it!
Chapter 2 - The Bookshelf
Go all out with a bookshelf, to create that library feel in your reading corner. It may even bring out that inner librarian in you. You'll want to use every inch of space for your reading nook. Whatever the size of your room, you'll find the perfect bookshelf for your special corner in, not only a variety of different styles, but some really amazing colours.
A cabinet-style bookshelf will fit into tight spaces with the added bonus that you can use the top as a table to place sweet smelling candles, plants or perch your bedtime drink on.
Chapter 3 - Plants
Introducing an indoor plant to your private library will help create a calming and stress-free sanctuary as you turn the pages and delve deeper into your story. They also help to purify the air in your bedroom, so when your head does touch the pillow, you're better equipped to get a good's night sleep.
Aloe Vera and peace lilies are great bedroom plants and really simple to look after, as they flourish in high or low light levels. Artificial plants work well too if you'd rather not have the hassle of maintenance.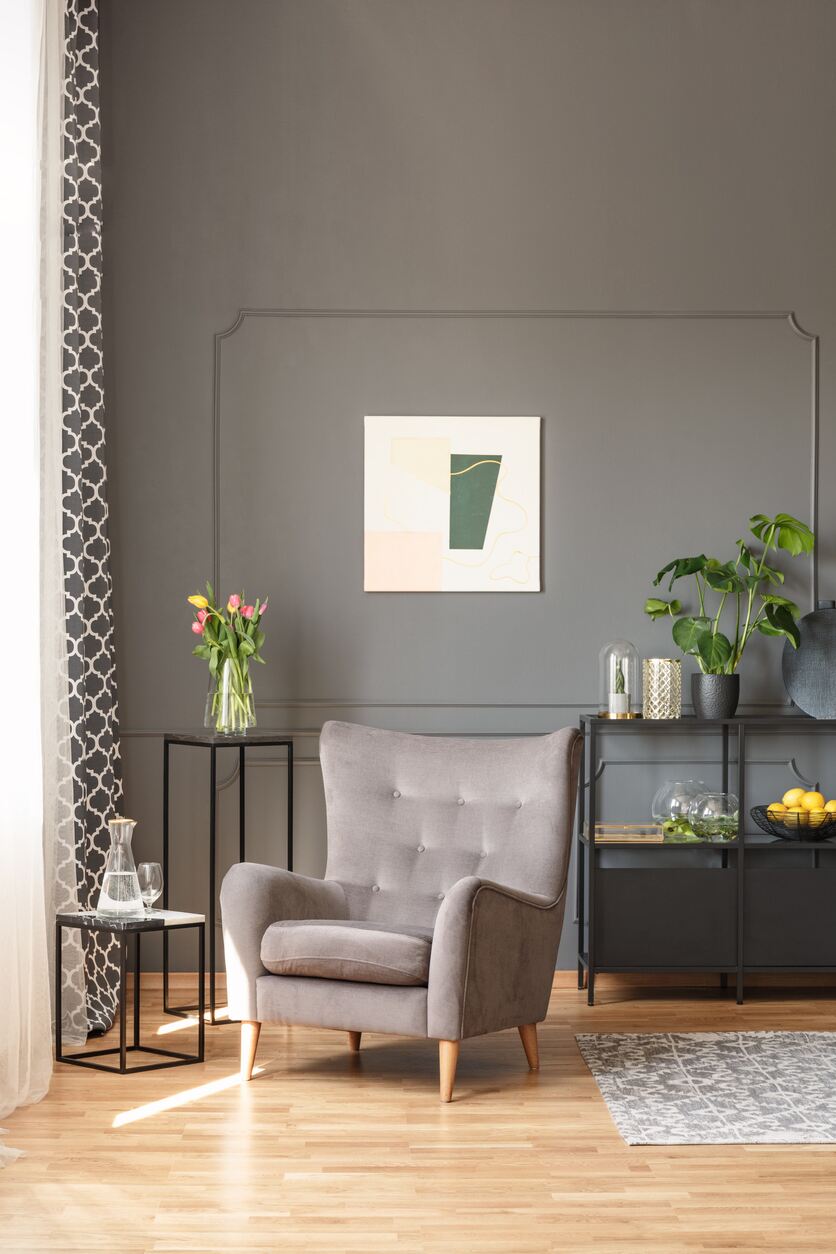 Chapter 4 - Little gallery wall
A gallery wall adds character and style to your book corner and brings out your artistic side. And because there's no set rules, you'll have lots of fun creating one. Get crafty with picture frames of different sizes and shapes, and mix and match painting and prints to create your personal art gallery. One way to really anchor your reading nook is by hanging your pictures on both sides.
Get inspiration for your gallery wall by looking through interior magazines and websites and picking out the displays that catch your eye. Before you start hanging your pictures up, have a plan of the type of gallery wall you want to create. Lay your pictures out on the floor and position them – when you're happy with the arrangement, start hanging them up.

Chapter 5 – Lighting
Create atmosphere and showcase your reading spot with some on-point lighting. Begin by working out how much light your special corner needs. A floor lamp is a simple option as it can be moved around and adjusted to create the best reading light for you, and it looks great behind your cosy chair. Wall lights add a touch of elegance and create extra room for you to stretch out your weary legs. Warm lighting will help you relax and get you ready for bed after you've put down your book.