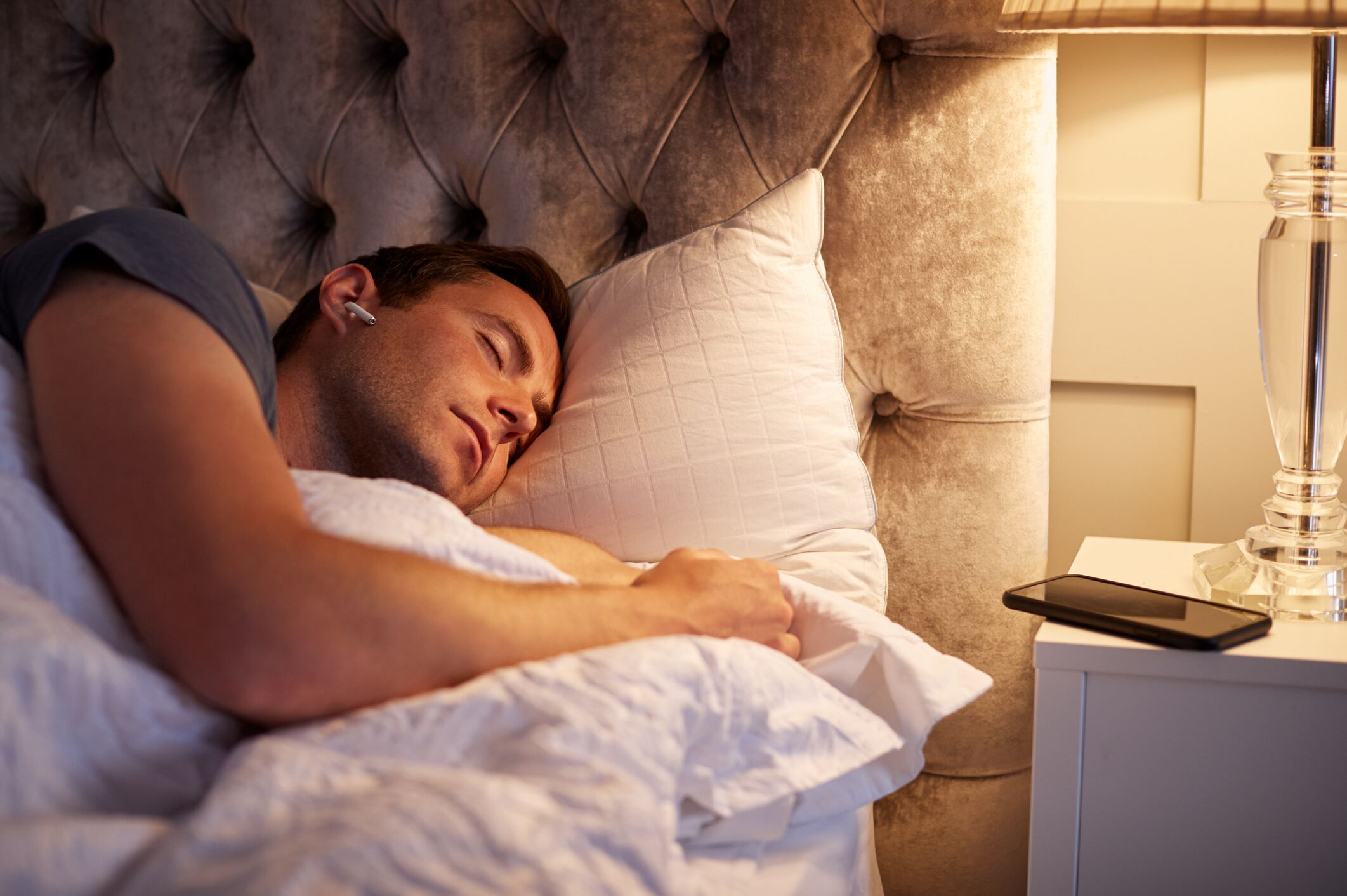 Sleep with Me
San Francisco based Drew Ackerman (or Scooter) set up this bi-weekly podcast in 2013, helping struggling sleepers drift into dreams with his 'bedtime stories for grownups'. Each story is about 60 to 90 minutes long delivered in a flat, soothing monotone – the perfect remedy for a noisy mind.
Listen on Apple Podcasts and Google Podcasts.
Slow Radio
BBC Radio 3's 'Slow Radio' does exactly what it says on the label. Marketed as an 'antidote to today's frenzied world', each episode takes you into a new and relaxing soundscape, from snowy Norwegian forests to the late-night song of the nightingale. Simply lie in bed and listen with your eyes closed to enjoy a state of instant calm.
Listen on Apple Podcasts and the BBC.
The New Yorker Fiction
If you're into audiobooks, The New Yorker archives are a treasure trove of literary tales you can sink right into. Distract your mind from the preoccupations of daily life and lose yourself in a different world entirely featuring names such as Haruki Muakami, David Foster Wallace and Margaret Atwood.
Listen on Apple Podcasts and The New Yorker.
Sleep Better
You might want to be awake to get the most out of this one, however if you're interested in hearing more about the science of sleep, Sleep Better from National Public Radio (NPR) might be just what you need. As well as explaining the science behind sleep, this podcast is also full of helpful tools and techniques to help you improve your sleep routine.
Listen on Apple Podcasts and Spotify.
Sleep Whispers
Delving into the science of Autonomous Sensory Meridian (ASMR) – a pleasurable, tingly sensation triggered by certain hushed sounds ­– University professor Craig Harris Richard alternates between six episode formats from quiet trivia, to sharing
softly whispered dreams. Listeners claim his podcast could get you off to sleep in under 10 minutes.
Listen on Apple Podcasts and Spotify.