Your living room is where you and your guests spend the most time chilling out, relaxing, and streaming the latest box sets. Matt Deighton, Managing Director at expert sofa crafters Timeless Chesterfields, has some tips for creating the perfect cosy sanctuary away from the stresses of the world outside.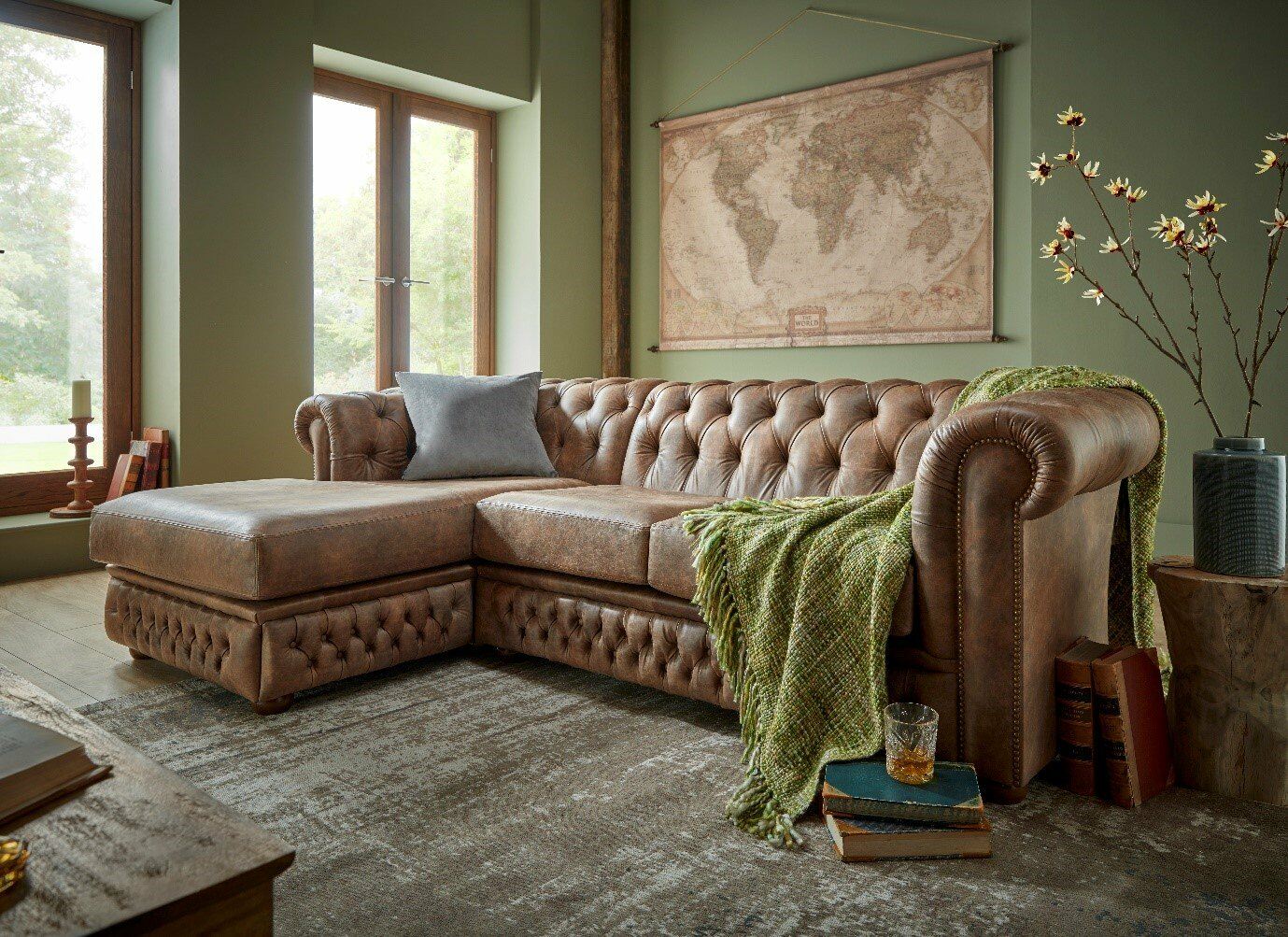 You may have just gotten to grips with FOMO, but the next generation of Brits are already embracing JOMO: the joy of missing out. With over three-quarters of us choosing nights in over seeing our friends, it's never been more important to create the perfect, private space to enjoy being at home. Here's how to get the cosy sanctuary look in your living room, perfect for ignoring the world.
Choose the right colour palette for you
Despite its increase in popularity, the idea of choosing to spend so much time at home can still feel a bit taboo. You could say JOMO is a celebration of self-indulgence and embrace it by choosing rich, indulgent colours: deep browns and purples, or jewel tones like ruby, emerald, turquoise, and gold. But everyone's perfect sanctuary is different — if you prefer the de-stressing effect of minimalist looks, you might find yourself looking at soft greys and white.
Warm colours are great if you're seeking comfort, but cool is best if you're looking for something soothing. Some colours, like mulberry, can be warm or cool depending on the light and can therefore provide optimum cosiness at any time of day.
Create lighting to match your mood
Creating a cosy hideaway effect can be achieved with intimate lighting. Make the most of natural light during the day: it's good for you and any indoor plants with also thrive, improving air quality. At night, use plenty of lamps to customise your own desired atmosphere rather than relying on a statement light fitting — string lights and fairy lights can add extra warmth to the overall look without making your living room too bright. Of course, the perfect cosy sanctuary would have a log burner or fireplace, but many of our homes aren't fortunate enough to have these features. In this case, the glow of a soothing candle or two is a great alternative.
Use tactile materials for a sensory experience
Brits spend the most time per day in their living rooms, more so than in their bedrooms and kitchens, so the key to a cosy living room must be comfort. The main focal point of any living room is the sofas: a bold, padded and deep style is the most sophisticated way to maximise cosiness, decorated with plenty of comfy cushions, hair-on-hide rugs and wool throws. Focus on sumptuous fabrics like chunky knits, velvet, and shag that feel good to walk across and curl up under, but for complete harmony there should be plenty of contrasting textures mixed together. Cool-to-the-touch upholstery like velvet and suede and rougher materials like leather and wood all contribute to the full tactile experience.
With these tips, you'll be able to choose the right colour, lighting and materials to suit your needs, and have everything you need to settle into the JOMO trend by turning your living room into the perfect cosy sanctuary.