Toss the turkey to one side and bin the Brussel sprouts. Treat your taste buds to these festive treats…
Here are five easy to make treats to add a festive touch to your food…
1. Hot chocolate marshmallow snowmen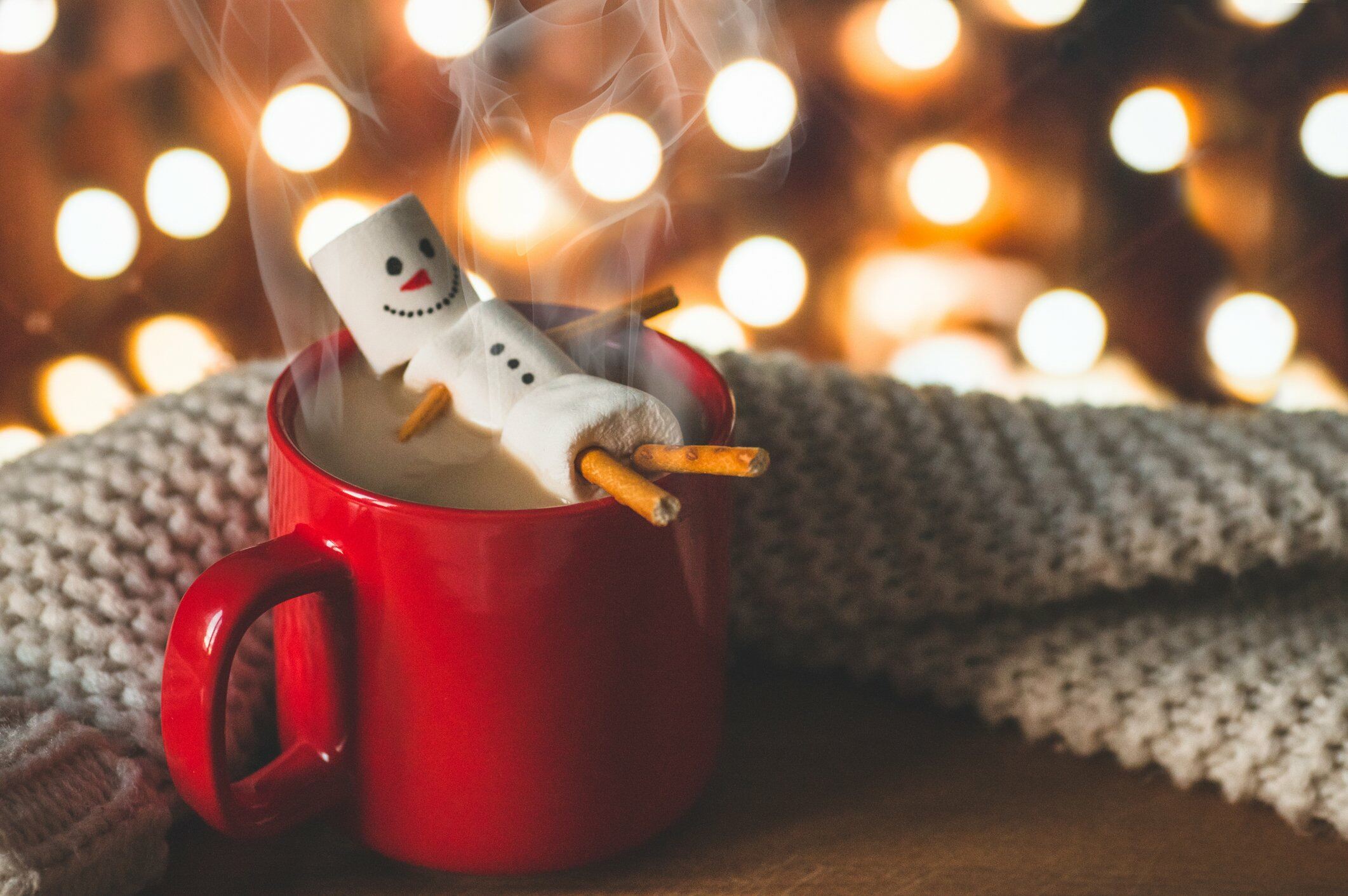 Skewer three marshmallows on to a long toothpick to form the head, body and lower portion of your snowman. Take a second toothpick and pierce small holes for the arms and legs, ready for your pretzel sticks. Add melted chocolate for the eyes, nose and buttons down the body, and your bathing hot drink buddy is ready for your hot chocolate.
2. Christmas tree brownies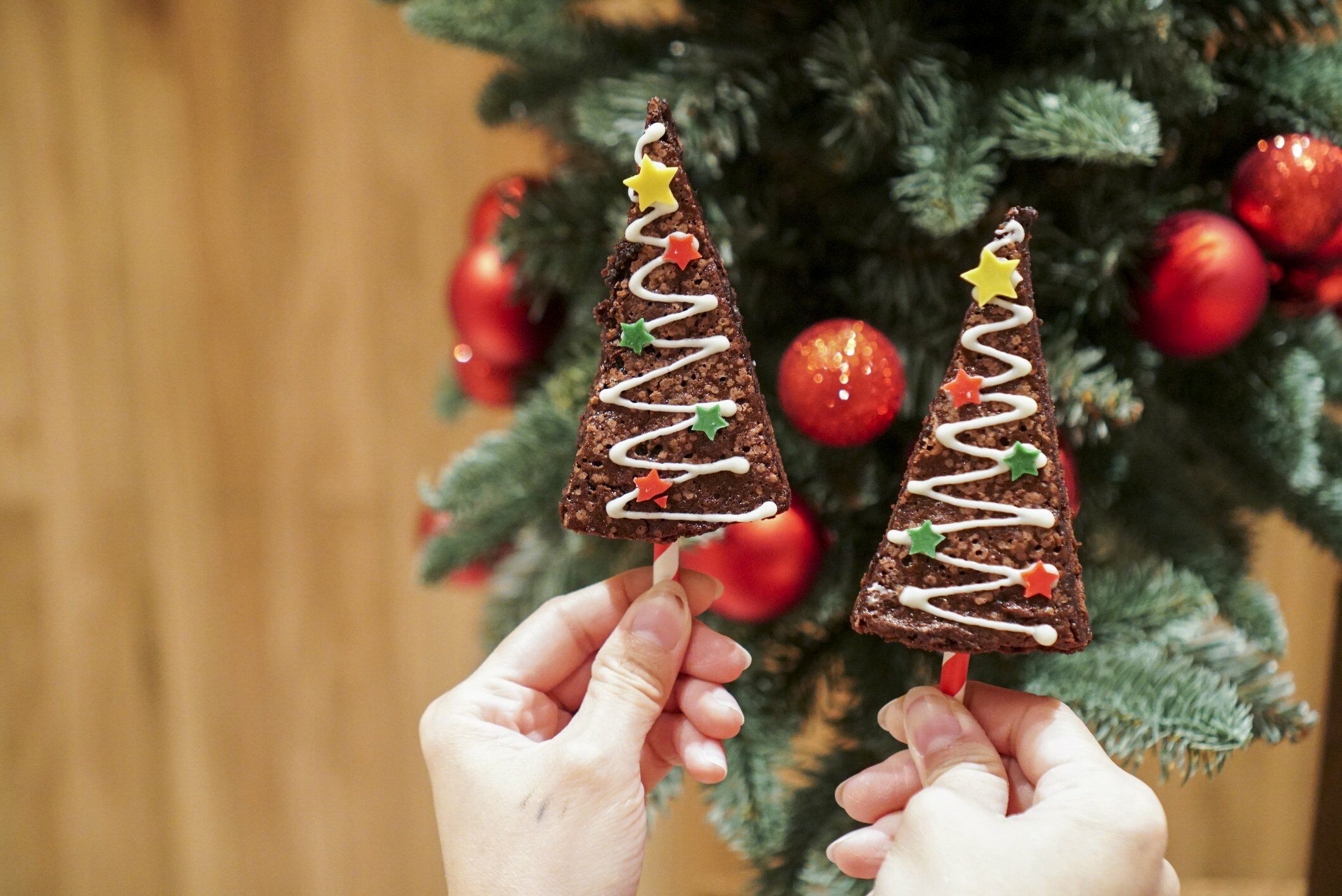 Bake a rectangle of brownies by following instructions on your mixture's packaging. Let them cool and cut into triangles for your Christmas tree silhouette. Break off candy canes for the tree trunk and push into the bottom of your triangles. Now it's time to get creative, take green icing and squeeze into a curved zigzag, finish with sprinkles to recreate baubles.
3. White chocolate-dipped ginger biscuits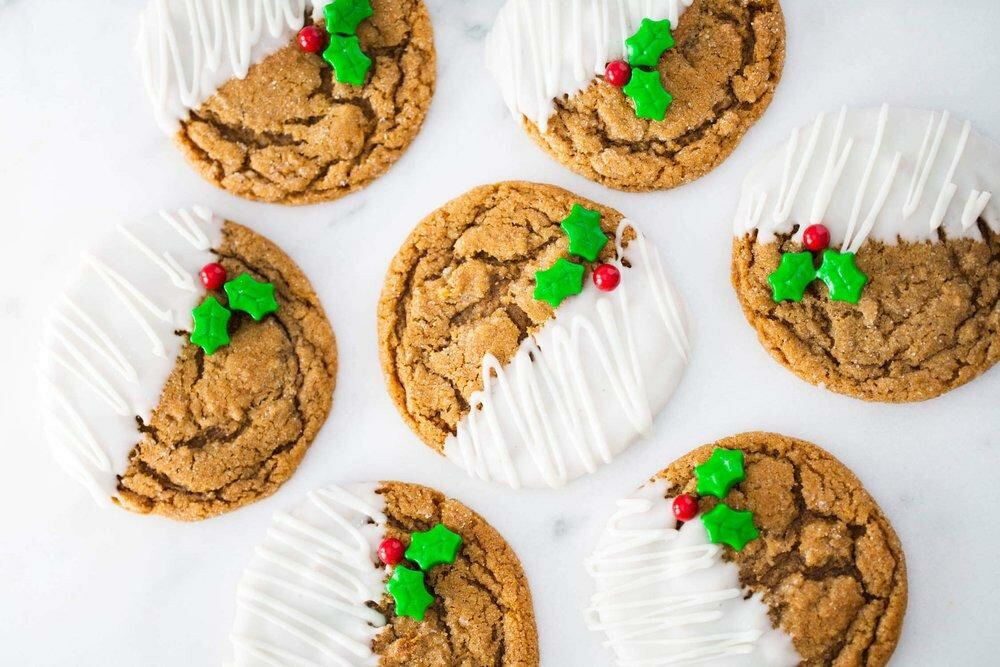 Source
This seemingly snow-capped-snack transforms ginger biscuits into replica Christmas puddings. Either bake or buy ginger biscuits ready to dip half-way, in melted white chocolate. Prepare piping bags with green and red icing to squeeze the perfect holly and berries for a finishing touch. Voila! Festive biscuits you'll prefer to eat yourself, rather than leave out for Father Christmas.
4. Reindeer Noses
Finely crush Oreos using a blender or by placing them in a plastic bag and hitting with a rolling pin. Mix cream cheese with the broken biscuits and roll the mixture into reindeer nose-sized balls. Chill the balls in the fridge before dipping in melted chocolate. For added authenticity recreate Rudolph's famous nose by dipping the odd biscuit ball into melted red chocolate.
5. Snowflake pretzel lollies
For tasty snowflakes on a stick, take three simple ingredients; Rolos, white chocolate and mini pretzels. Place a Rolo in the centre of four mini pretzels for each snowflake and bake until the chocolate starts to melt. Push a lollipop stick into the soft Rolo centre and allow your pretzel pop to cool. Dip in melted white chocolate and allow to cool once more. Add white and silver sprinkles for a glittery finish.