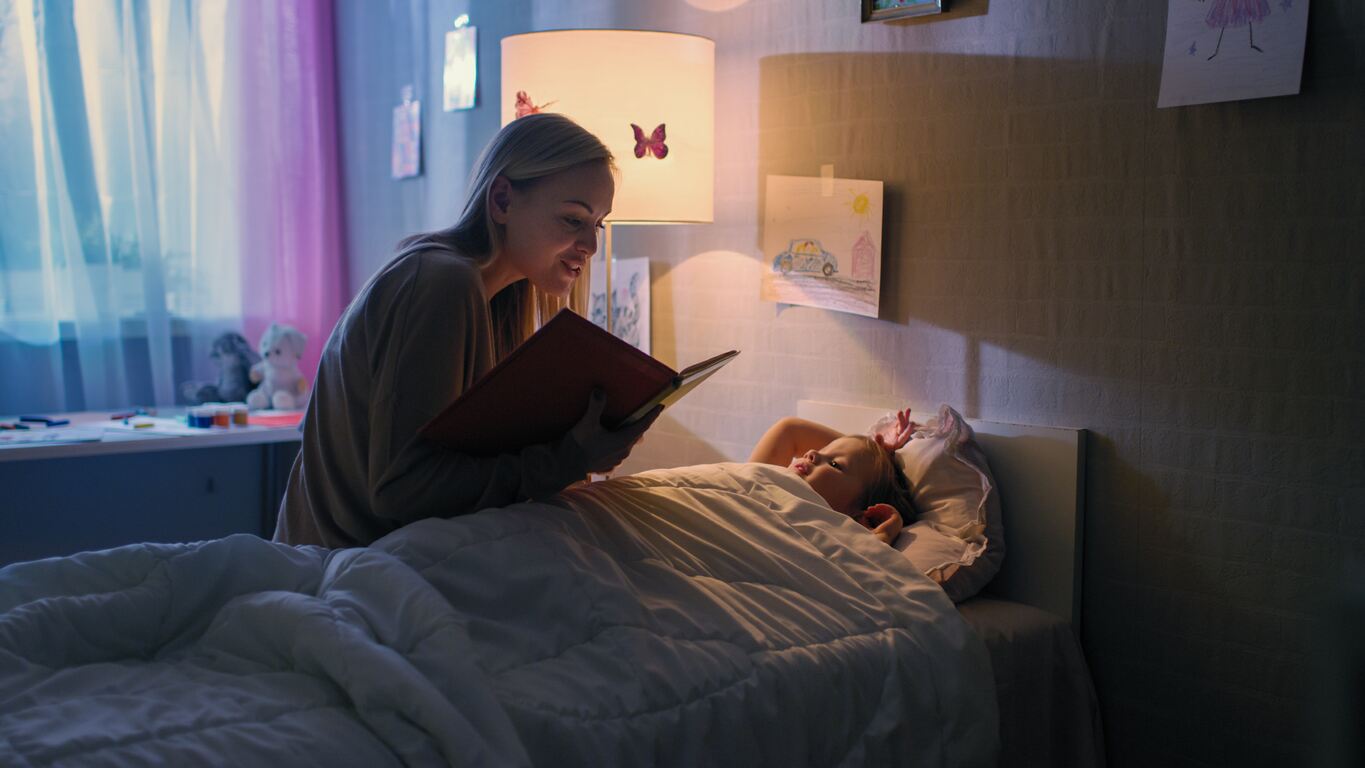 1. The Owl who was Afraid of the Dark by Jill Tomlinson

Plenty of bedtimes are plagued by kids' fears about what lurks in the dark. In Jill Tomlinson's tale, Plop the Barn Owl shares the fear of the unknown and refuses to go hunting with his parents. Who better than everyone's favourite twitcher Bill Oddie, to talk your little ones through the story of how the nervous nocturnal bird grows to love the night-time?

2. The Twits by Roald Dahl

Roald Dahl's stories live long in the memories of the children who read them. Even Hollywood has immortalised his tales with remakes of The Witches and The BFG hitting cinemas in recent years. Parents who want to prise their kids away from tablets and screens can now relive the story of two retired circus trainers trying to create the first upside-down monkey circus with help from the irreverent Richard Ayoade.

3. Paddington Bear by Michael Bond

A story about a surprise appearance by a bear from 'deepest, darkest Peru' might not sound like an ideal choice for comforting the kids at bedtime. But with the help of Stephen Fry's reassuring tones, the adventures of marmalade sandwich-loving Paddington, are as cosy and heart-warming as you'd hope for a night-time tale. Never has a character named after a train station been so endearing.

4. The Boy in the Dress by David Walliams

David Walliams's debut novel is an unconventional tale aimed at slightly older kids. The story follows 12-year-old Dennis who enjoys cross dressing as a way of remembering his mother who left the family five years earlier. The Britain's Got Talent judge teams up with his comedy sidekick Matt Lucas to share how the world reacts to Dennis and his unconventional wardrobe.

5. Alice's Adventures in Wonderland by Lewis Carroll

Imaginative kids will love hearing how Alice navigates Wonderland and meets all of its unusual inhabitants. Unlike some audiobooks, this version stays true to the original and resists the urge to cut down on running time, perfect if you want a story to last longer than one night. The Cheshire Cat, the Mad Hatter and the Queen of Hearts are all brought to life by the versatile Sheridan Smith.